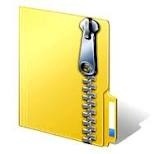 Expert Work - What experience have
Question One

What experience have you had with organizations supporting an engaging environment? What examples have you seen or heard that have helped foster a culture where employees are engaged in their jobs? Share on strategy or example that you believe can foster an engaging environment in the workplace?

Question Two

Often times, employees come to a point when they are ready to advance their position or develop their skills further. How can an organization support individuals seeking to relocate laterally within their organization or advance their careers by moving into a position of higher authority within the organization.

Assignment Details:
Training and development prompts a change within an organization. The goal of training is to identify areas for improvement and develop materials and opportunities to educate employees in order to support growth. For this assignment, you are required to develop a small training exercise. Review your needs assessment and previous observations conducted on your work environment to help identify one area for improvement that would benefit a part of your organization. This training exercise does not need to be implemented, but should include at least one deliverable that you could use during the training exercise. As you are reviewing your organization, consider employee engagement, systems, procedures, communication, and the culture within the organization. These are suggestions for possible areas that could benefit from a training exercise. The training must include the following:

What goal is the organization trying to accomplish?
What processes or procedures will change after the training?
Describe the strategies or actions involved in the training exercise to meet established goals. What is the expected performance or applications after the training? How will the strategies drive successful business results and improve employee performance?
How will the organization provide support to the employees receiving training? To new employees? Does this support consider strengths and weaknesses within the organization?
You are required to develop a written description (1,000 words) including one visual for your training exercise. Be sure to take time to analyze your work surroundings and identify a need for further training and development. Prepare this assignment according to the guidelines found in the APA Style Guide, located in the Student Success Center. An abstract is not required. This assignment uses a rubric. Please review the rubric prior to beginning the assignment to become familiar with the expectations for successful completion. You are required to submit this assignment to Turnitin. Please refer to the directions in the Student Success Center.

 

 
You'll get a 857.4KB .ZIP file.
More products from Number1Tutor