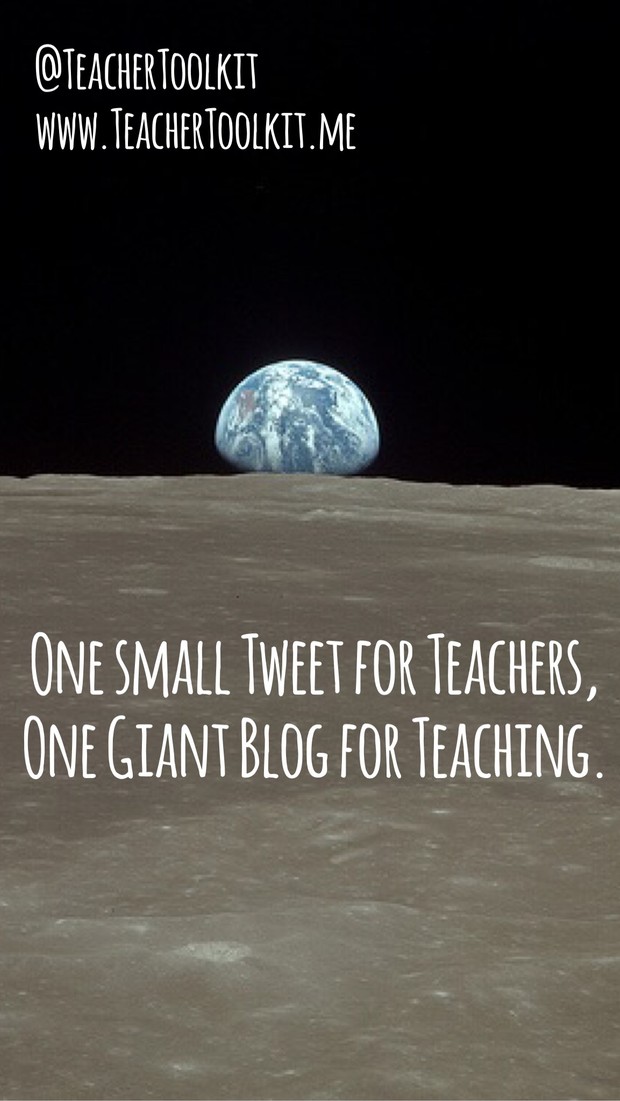 One Small Tweet for Teachers, One Giant Blog for Teaching by @TeacherToolkit
*** If you share this resource via Facebook or Twitter, you can grab a discount. *** Product description: This resource contains over 200 slides, with tips and insights for using social media. In my presentation, I discuss several issues for blogging and tweeting teachers. The resource takes you through my own professional (social-media) journey since 2007. *How blogging and Twitter can enhance your professional development. *Resilience and failure. *Establishing a Twitter account. *Establishing a blogging account. *Twitter and blogging statistics. *Twitter and blogging insights. *How social-media can move educational policy. Reviews: To be added Further reading:
http://wp.me/p2HFBD-4BV
File size/format: 124Mb / PDF *You cannot download this via an iPad.
You'll get 1 file (124.1MB)
More products from @TeacherToolkit Ltd.