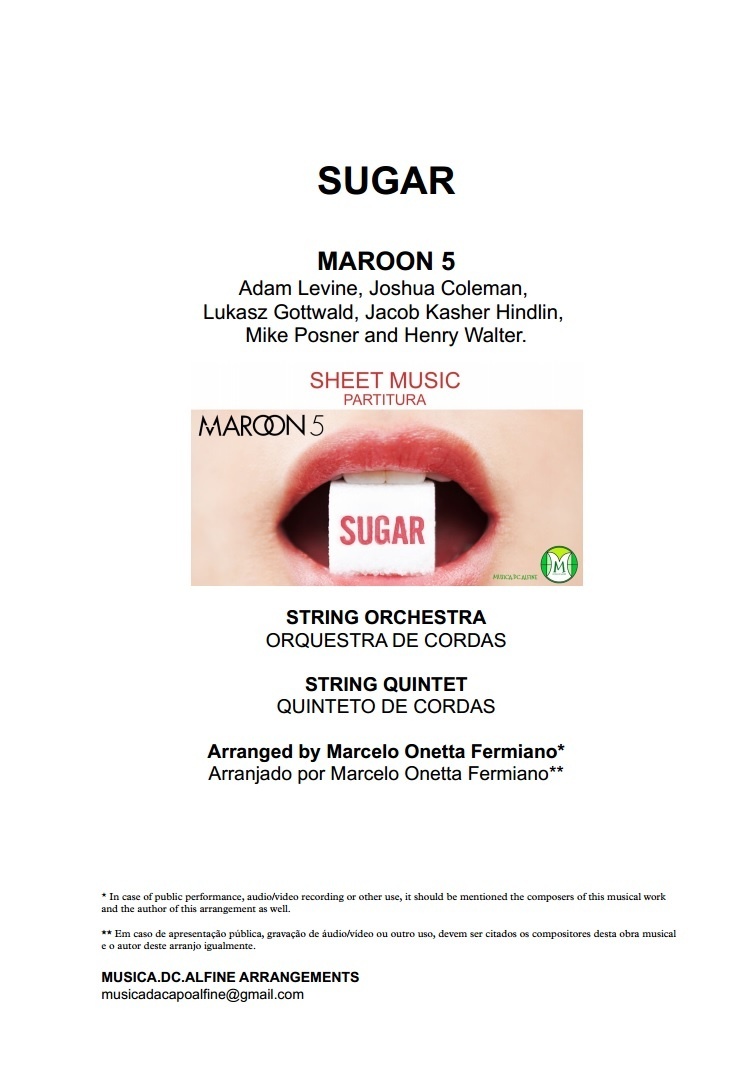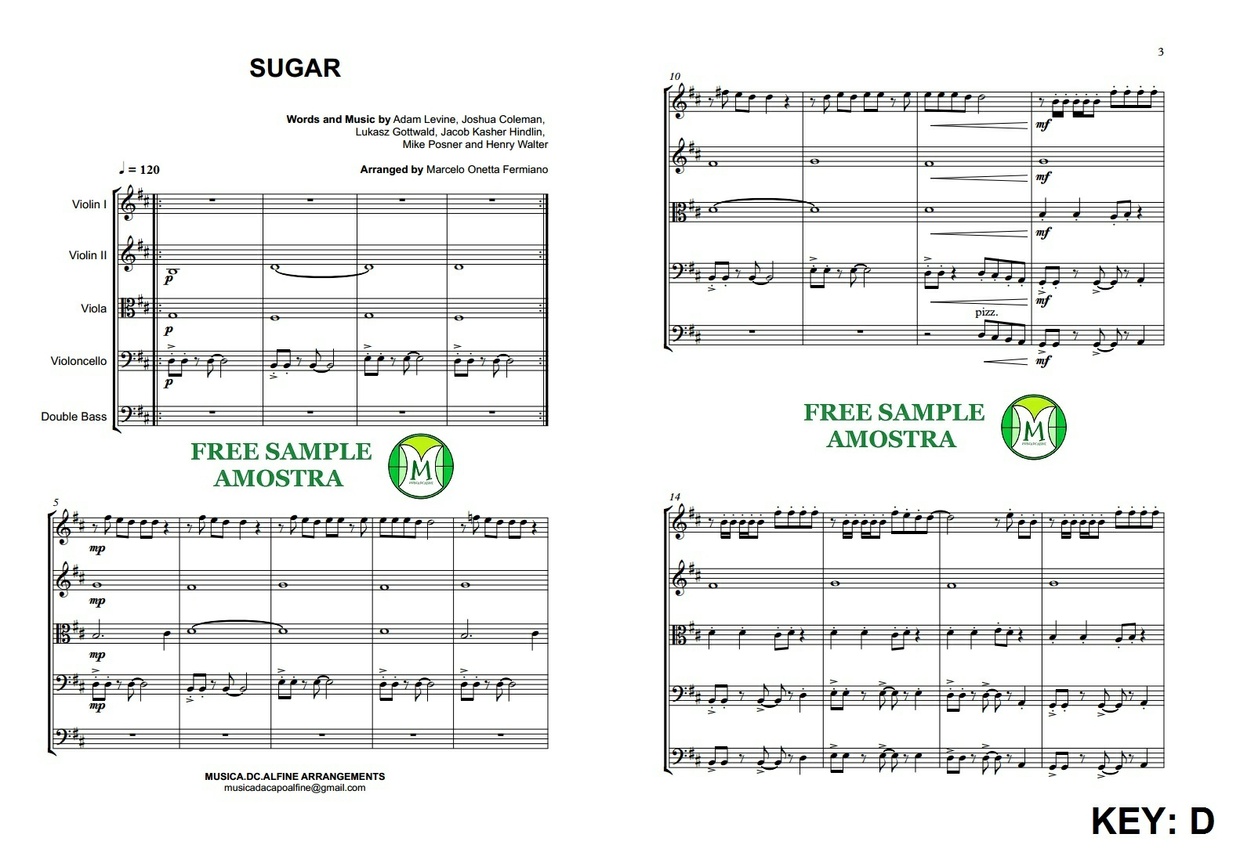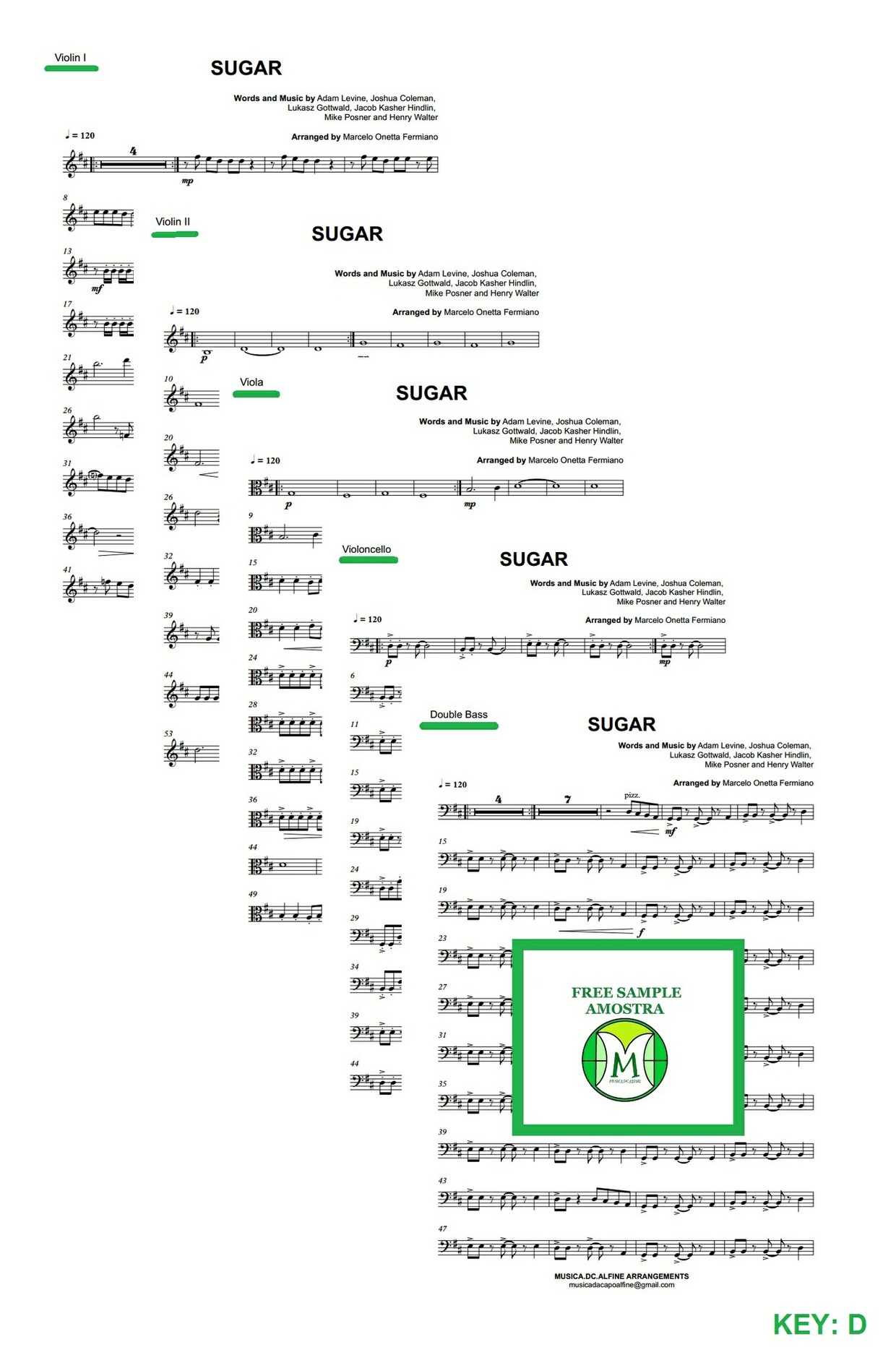 D- Sugar - Maroon 5 - Quarteto de Cordas - Partitura Completa
ATTENTION:
The key of this sheet music is D (Ré). The video shown above is Db (D Flat) version of the sheet music, the same score transposed.
NOTE:
Please note that the version shown in the video is accompanied by Doublebass. This sheet music for string quartet is not accompanied by the Doublebass part.
Arrangement for String Quartet.
Song: Sugar. Words and Music by: Maroon 5
Arranjo para Quarteto de Cordas.
Música: Sugar. Letra e Música de: Maroon 5.
Arranged by /Arranjado por: Marcelo Onetta Fermiano
Key/ Tonalidade: D
File Type/ Tipo de Arquivo: .PDF
Pages/Páginas: 18 (Including Score and Parts/ incluso Grade e Partes)
Ensemble/ Instrumentação: (2) Two Violins, Viola and Violoncello.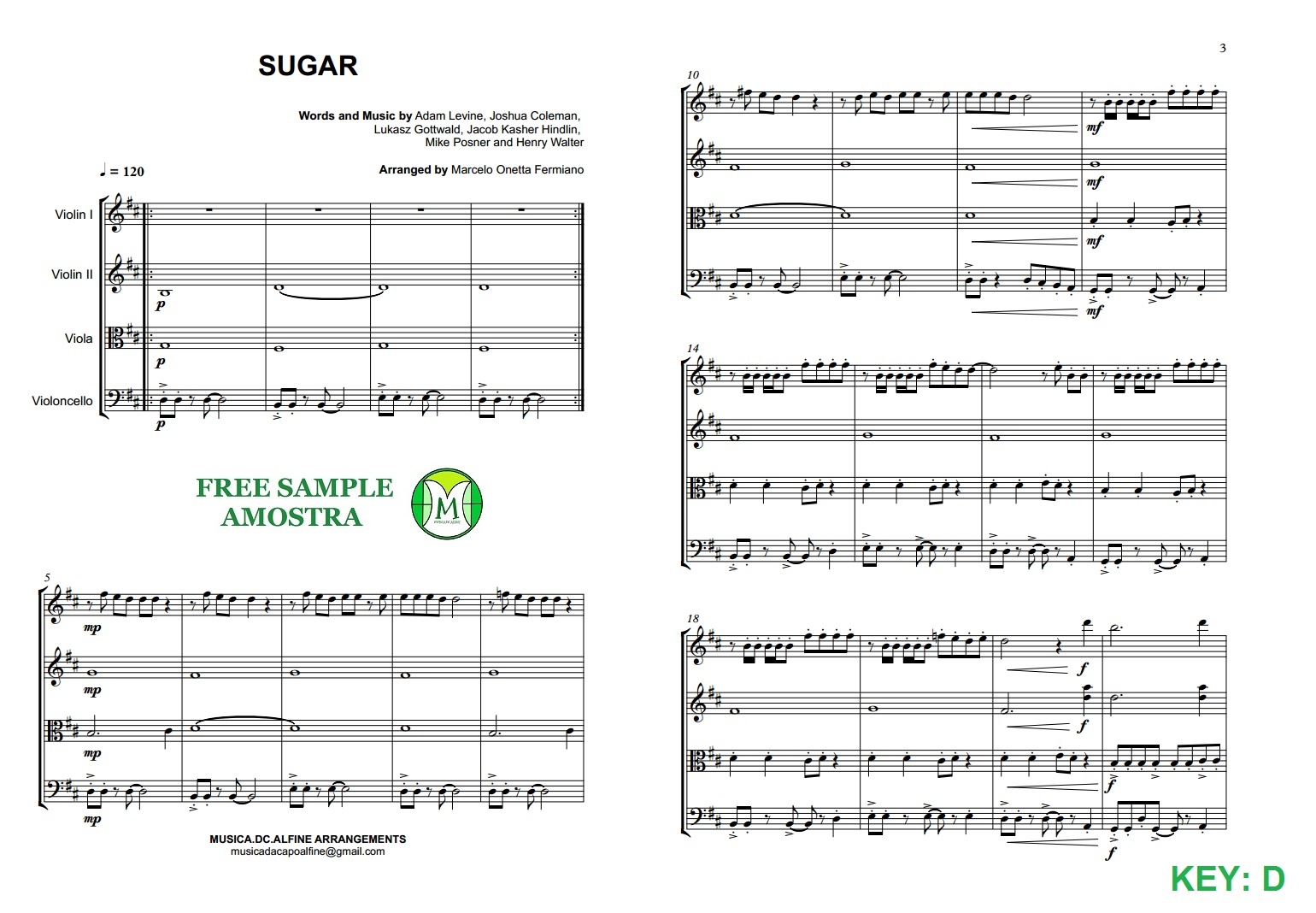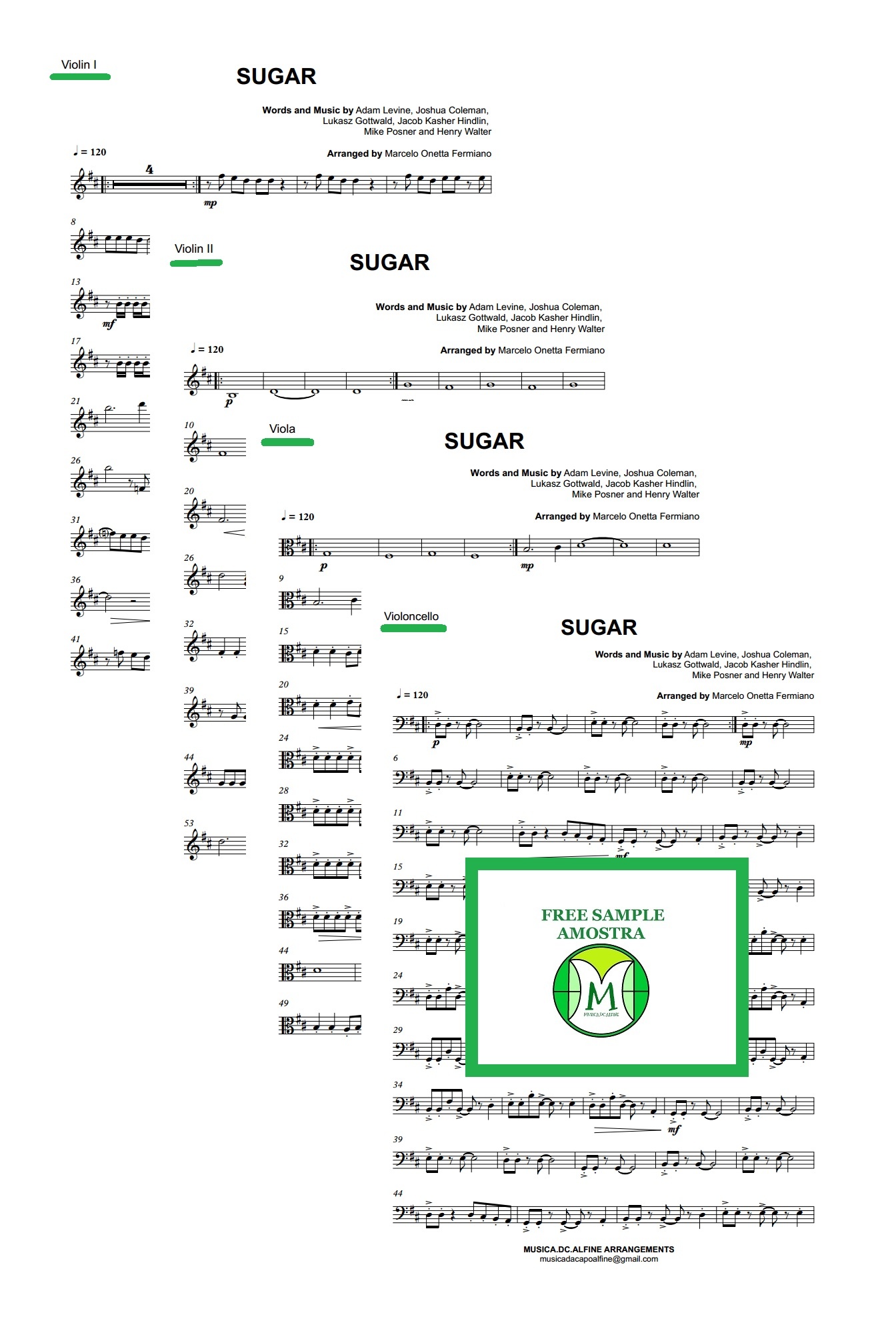 Visit us/ Visite-nos:
www.musicadacapoalfine.com
Contact-us/ Contate-nos:
[email protected]
47.99 BRL
You'll get a 357.4KB .PDF file.
More products from MUSICA.DC.ALFINE ARRANGEMENTS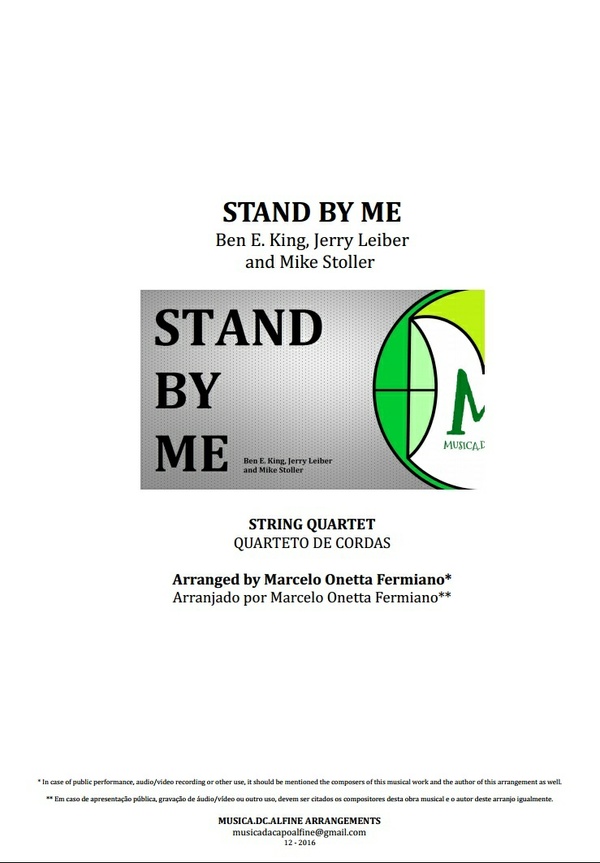 25% OFF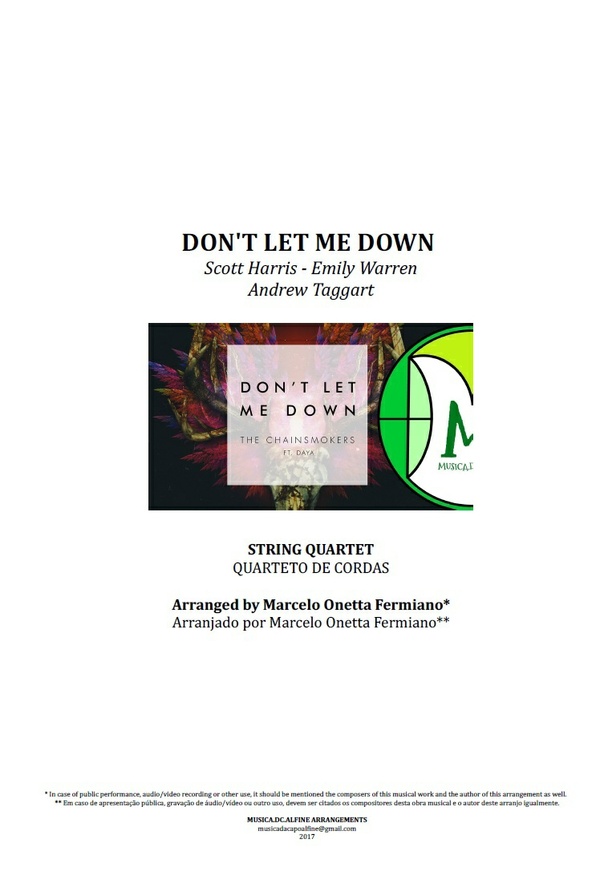 25% OFF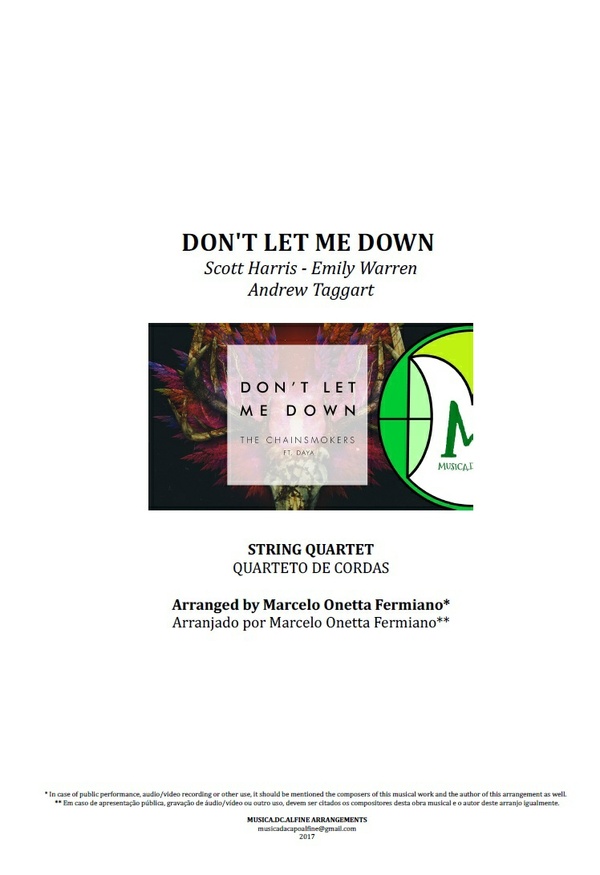 25% OFF