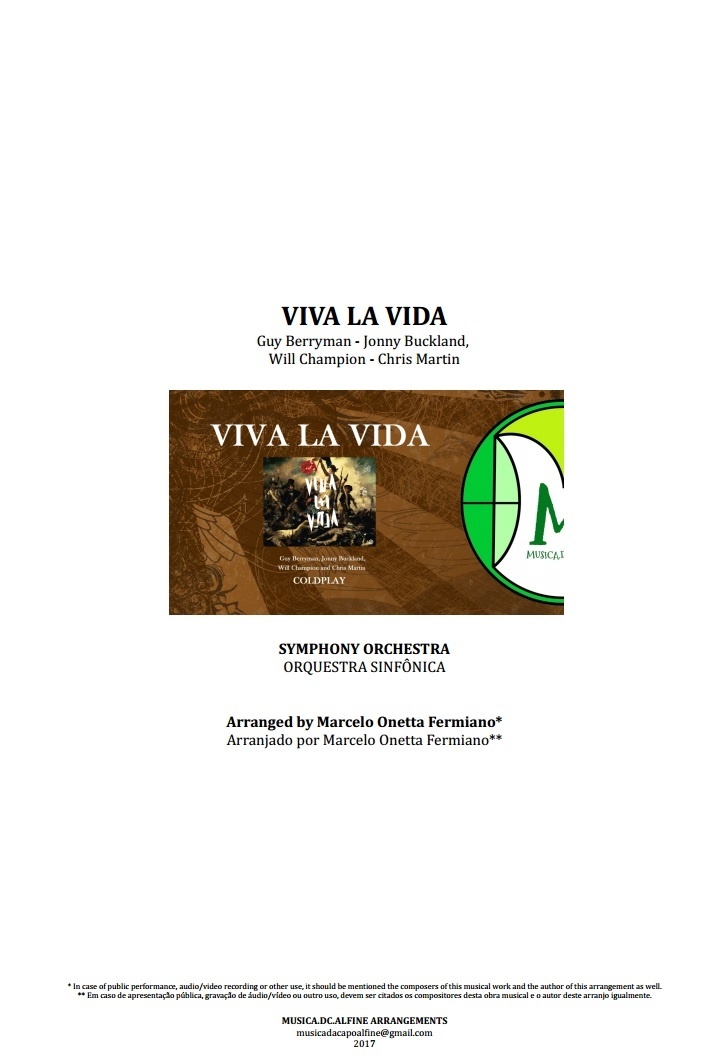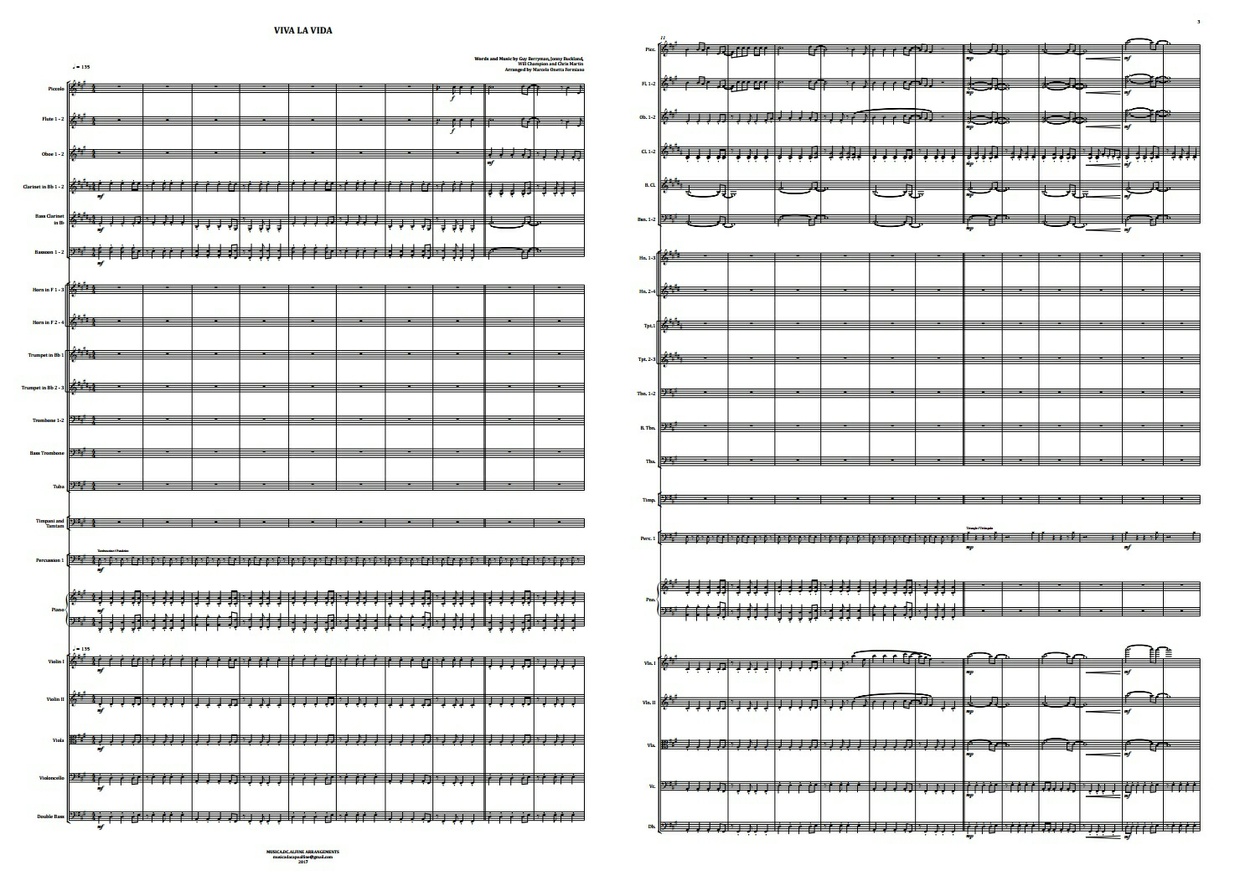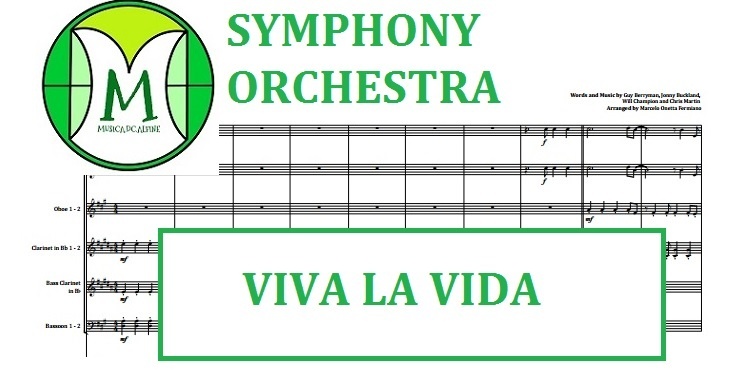 Viva La Vida | Coldplay | Orquestra Sinfônica | Partitura Completa com Grade e Partes.
Arrangement for Symphony Orchestra
Song: Viva La Vida
Based on the recording by: Coldplay
Arranjo para Orquestra Sinfônica
Música: Viva La Vida
Baseado na gravação de: Coldplay
Arranged by /Arranjado por: Marcelo Onetta Fermiano
Key/ Tonalidade: A (Lá Maior)
File Type/ Tipo de Arquivo: .PDF
Pages/Páginas: 50 (Including Score and Parts/ incluso Grade e Partes)
Ensemble/ Instrumentação:
- Piccolo;
- 2 Flute (Flauta)
- 2 Oboe; (Oboé)
- 2 Clarinet (Clarinete)
- Bass Clarinet (Clarone)
- 2 Bassoon (Fagote)
- 4 Horn in F (Trompa)
- 3 Trumpet in Bb (Trompete)
- 2 Trombone
- Bass Trombone (Trombone 3)
- Tuba
- Timpani
- Percussion (Percussão)
- Piano
- Violin I (Violino I)
- Violin II (Violino II)
- Viola
- Violoncello
- Double Bass. (Contrabaixo)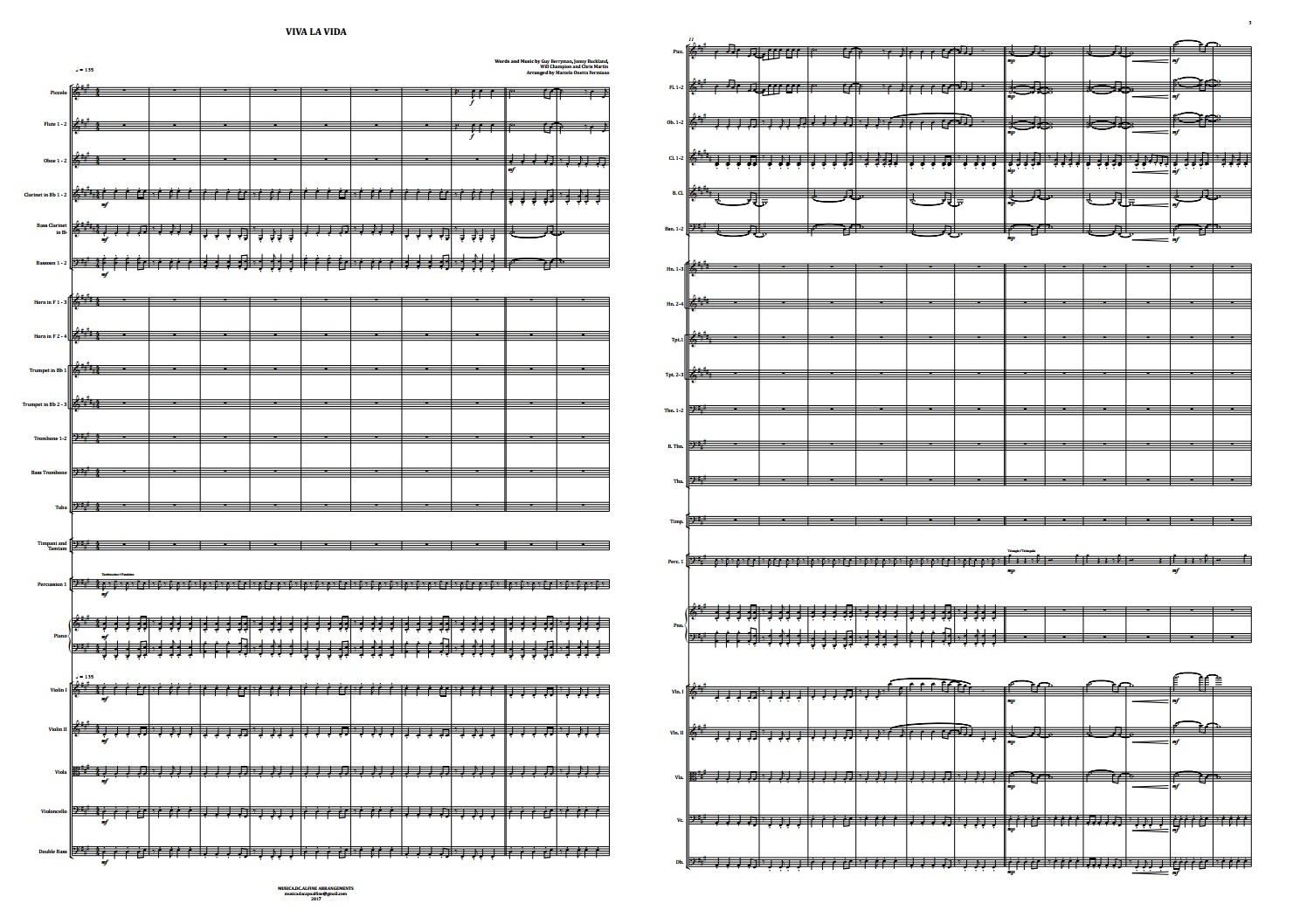 Visit us/ Visite-nos:
www.musicadacapoalfine.com
Contact us/ Contate-nos:
[email protected]
You'll get a 952.5KB .PDF file.