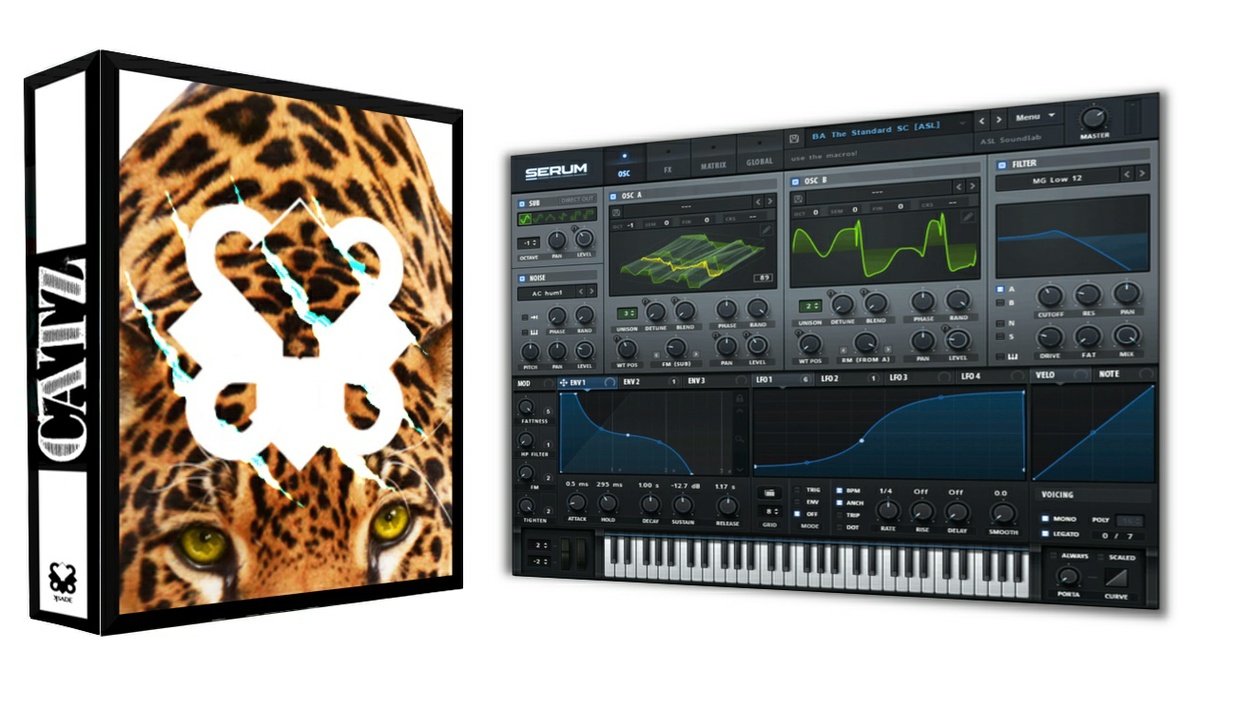 Big Catz for Xfer Serum
This pack was sort of silly idea that turned into something crazy and perfect for todays heavier genres. Now everything i do has that , but this pack is something special and my new favorite presets ever ! These are the kinds of presets that do everything for you. You hold down the note or program a simple pattern and these presets will modulate/ process / move in crazy sound bending ways.  If you want heavy presets for Dubstep / Hybrid / Electro / Bass house ,then look no further .

You wouldn't find this quality of presets and wavetable for this price . Why? Because everyone else sells on labels and websites that take huge cuts of the sales and want to sell generic sounds . Meanwhile i sell directly to my people , and i make sounds that i want in my productions! That's why no one else can compare to what I'm doing here. Join my awesome community by simply getting the best sounds i have to offer!


INCLUDES

Includes 50 heavy modulated , meticulously crafted Xfer Serum Presets that will be blasting your tunes to a whole other level . ALL presets are made from ONLY the Big Cat wavetables , meaning that the sounds here are like nothing else.

Includes 22 custom wavetables for Xfer Serum . Made from all kinds of cats , big or small . Things like panthers , jaguars , bobcats , tigers , cheetahs to just Housecats being weird or cute. I took all types of cats and made them into my new best wavetables . But anyone can do that soooo, i also tweaked and resampled / morphed and edit these wavetables even more to make the perfect wavetables. The result of that was something special and especially made to create for genres like Bass house and dubstep . So, for example, load the wavetable "Bass House CatMorph'  into an INIT preset  add some FX and modulation onto the WT position and boom! That classic fm bass house sound ! That's just an example of the kinds of wavetables that i made for this pack . When i set out to make wavetables , i want something with tons of character and to make my preset designing easier . Thats what I've done here.
You'll get a 94.7MB .ZIP file.
More products from ksade