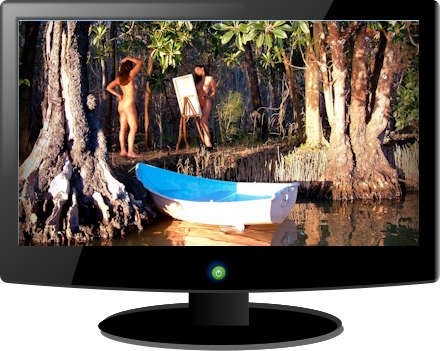 Art House Screen Saver (Demo)
ART NUDE SCREENSAVER.. BY David Hancock
An amazing photographer that shoots in many ways similar to Helmut Newton.
Award winning David Hancocks work is amazing
You wont want just one...you'll want the whole series!
EASY TO INSTALL!
Computer Desktop Screen Saver
Laptop Screen Saver
HD TV or Smart TV Backdrop
Amazing Dinner Party Backdrop
Art Galery & Waiting Rooms
WARNING! This High Definition Video Screen Saver may make you less productive! 
Watch out for the entire Art Nude Series!
INSTANT DOWNLOAD
Note: This is the demo version. Its FREE and has 60 days for you to enjoy!
It is restricted to just 25 Images so consider buying the full version to unlock many more amazing artistic images
Support the art and buy for the price of a Coffee!
INSTANT DOWNLOAD FULL VERSION
Easy Installation Guide
www.cinemaxed.com/installation
You'll get 1 file (16.8MB)
More products from CineMaxed