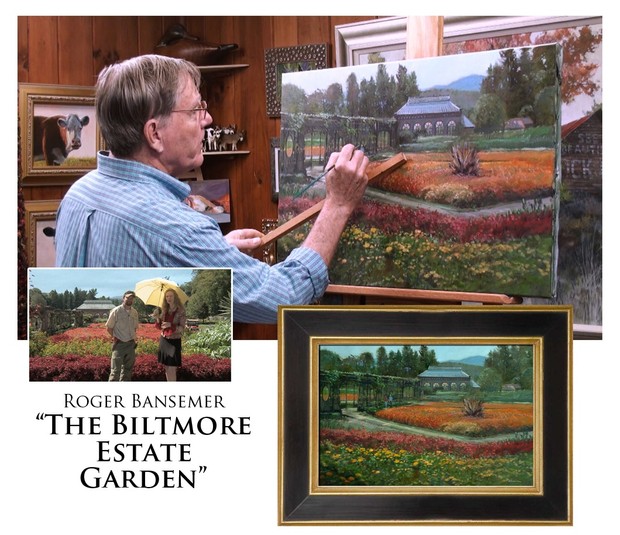 The Biltmore Estate Garden
Roger uses a large canvas and oils to capture a full view of the Biltmore Estate Gardens and conservatory with mountains in the distance in Asheville, North Carolina. Starting with darks and  building towards the lighter tones, Roger explains the process for taking a complex subject and simplifying it to create the finished painting. Composition and placement of the subject is also discussed.
Sarah speaks with the production leader in the magnificent four acre walled garden of the famous Biltmore Estate in N C. She learns about the colorful seasonal plantings then takes a stroll through the brick conservatory looking at orchids and other tropical plants.
You'll get 1 file (1.8GB)
More products from Roger Bansemer