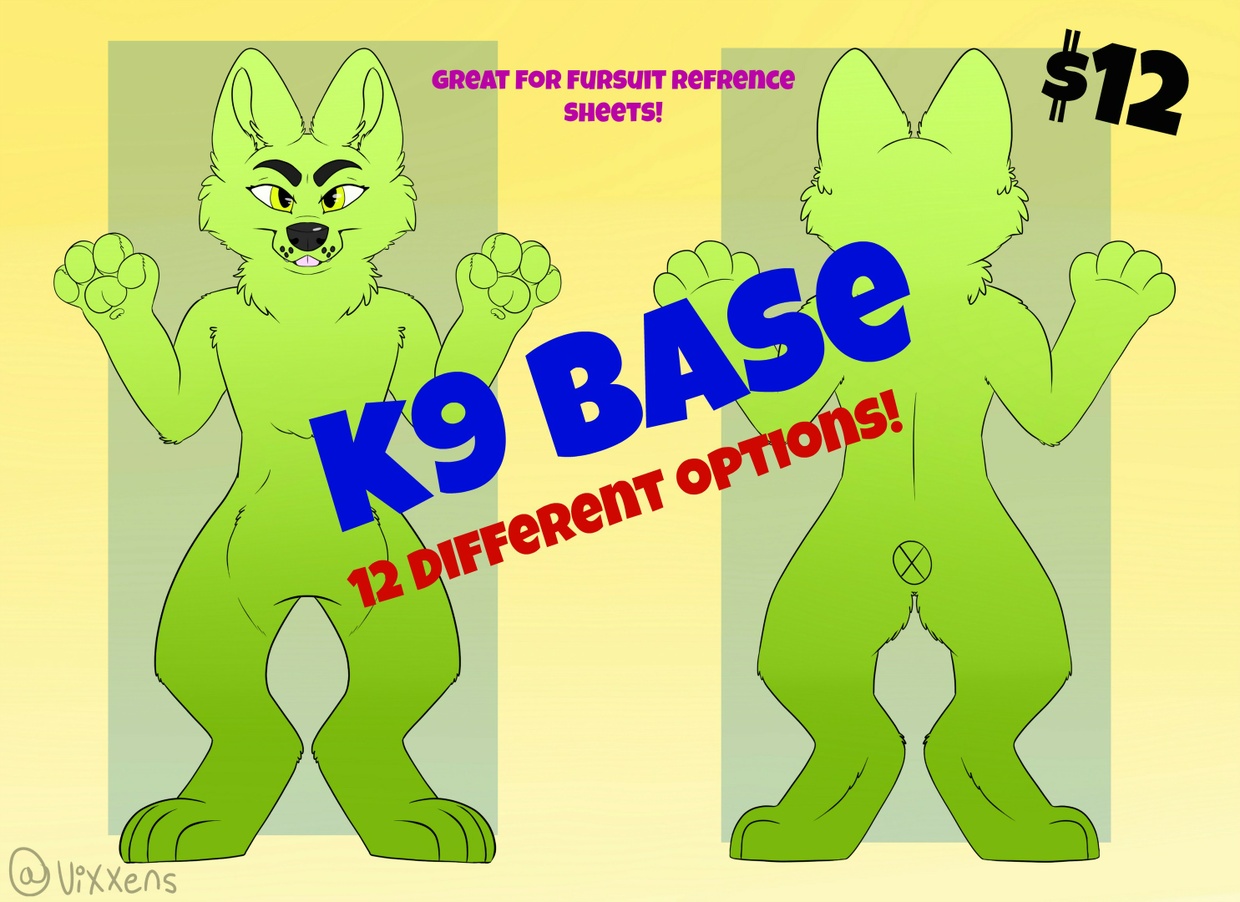 toony k9 base
comes with 12 different options! 
great for fursuit refrences adopts and more!
rules
do not remove credit
please give credit when its due.
do not gift trade or resell this base.
do not claim the art or copy/trace.
you may add parts or alter this base to your liking. still give me credit for the base. 
my fa page 
http://www.furaffinity.net/user/vixxens/
You'll get a 7.2MB .PSD file.
More products from vixxens