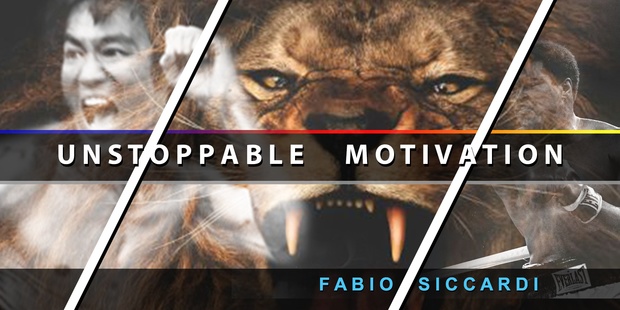 UNSTOPPABLE MOTIVATION 2.0 The Most Powerful subliminal Program for Motivation! (WITH ULTRASONIC)
We present you the perfect Subliminal program for all those who would like to start this new year with a powerful dose of motivation!
This is a refreshed program. We have revised the affirmations by replacing them with new and improved ones.
All those who purchased this program, will get a free update (without the ultrasonic)
We present you a very powerful tool to motivate yourself to the peek.Most of us may do have what it takes to succeed in anything we do, but the problem is that many of us lack the motivation to get things done. Motivation is one of the keys to success, but the other problem is that we may be briefly motivated to do something, either to lose some weight or get something done in the office, it could be anything, then all of a sudden we just lose it.Do you wonder why some people do not seem to lack motivation and pursue everything with an intense drive and limitless motivation - without getting distracted or giving up half way through?The only difference between these people you is your state of mind! You do not need to continue the rest of your life with this missing drive and lack of motivation! Use the power of subliminal messaging album to target your subconscious mind - the root of your issues - increase your levels of motivation from the inside!Here is where our subliminal audio assists you to make a huge difference, when you start listening to this track, you will notice that your motivation graph just keeps rising, and no matter what comes in your way, you will find a way to keep the motivation that leads you to succeed.This track is the most powerful track of its kind that you can use for motivation.If used correctly, your results are going to be MEGA!





3D Affirmations This feature allows your body and mind to make faster changes.


Ultrasonic: Continue Listening to this program even when you are not in a position to use Headphones/earphones. (Please remember to use the normal version for at least 4 hours)


More than four times the amount of affirmations used in the YouTube versions


INSTRUCTIONS:
Listen to this track for at least four hours a day for the next 1-3 months. Or if you want super fast results you can listen to the track for at least 8 hours a day for the next one month, but not more than 21 hours.If you ever feel that you are being tempted back after 3 months, you restart and use this program as a refresher and listen to it for a week.Listening to the track using headphones/earplugs.After listening to the program for 4 hours with the normal version, you can shift to listening to ultrasonic track if you are not in a position to use Headphones/earphones. The Instructions on how to use the ultrasonic version is inside the file you download.You can listen to other music while listening to this track, and you can carry on other activities such as working, studying or playing or sleeping or working out etc.
NOTICE:
The file you are about to download is in a zipped format because it contains multiple files. If you are using a PC to download please make sure you have a program like WinRar and if you are using a mobile phone, please search for WinRar or WinZip in the App Store or Google play if you have not installed yet. They are available for free.
WARNING
: Do not pirate this program anyway, it contains very strong anti piracy affirmations which will make this program useless and reverse the effects.
We reserve our rights to keep the affirmations we used to build this program as a trade secret.
You'll get 1 file (258.1MB)
More products from MindPro Lab