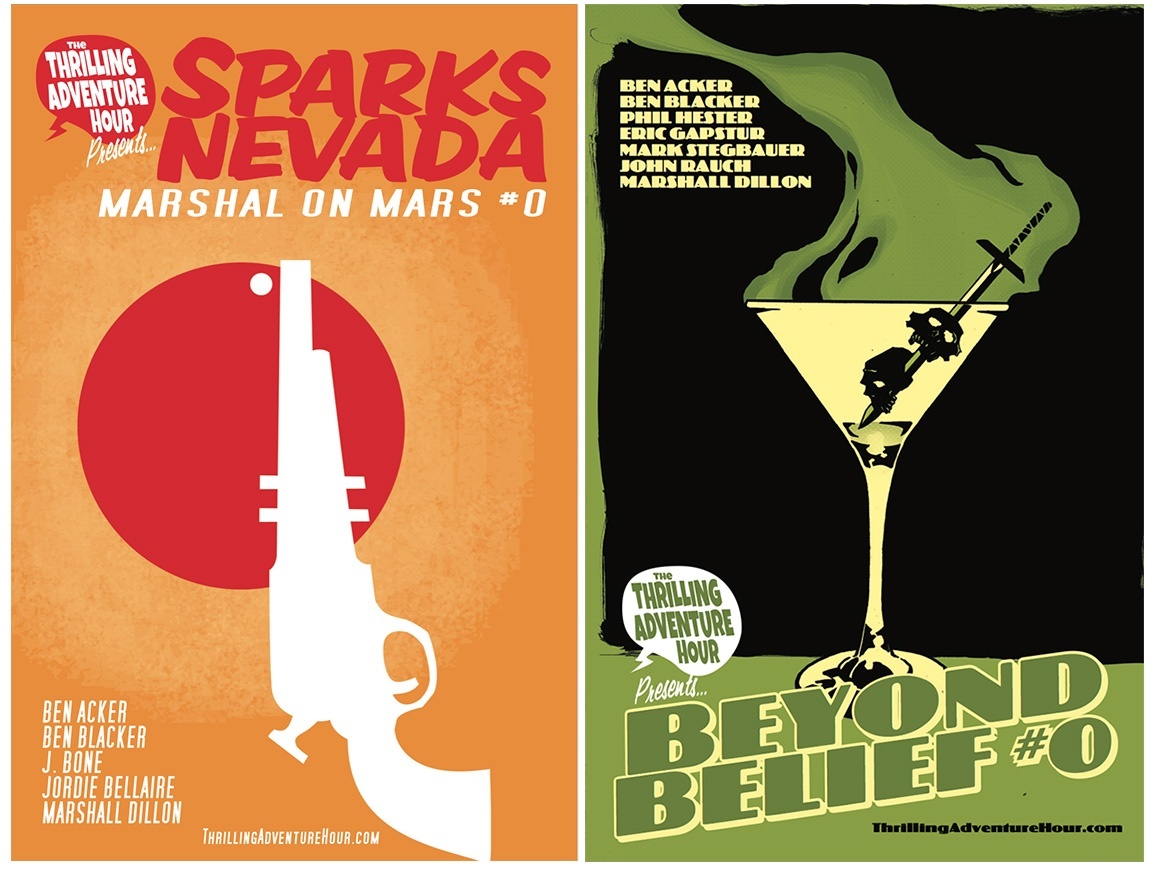 Sparks Nevada #0 AND Beyond Belief #0
The Thrilling Adventure Hour Presents… SPARKS NEVADA: MARSHAL ON MARS #0 & BEYOND BELIEF #0 DIGITAL EXCLUSIVE! Both #0s in one package! All-new prequels to the upcoming Image series! Shine your astro spurs and don your robot fists! Justice rides a rocket steed across the crimson plains of the fourth planet, where one man brings fear to robots and aliens…and hope to humans who make this frontier planet their home. He is…SPARKS NEVADA: MARSHAL ON MARS! It's time to send the little ones to dream land, and set your radio's dial to "spooky." Steel yourself for mysterious suspense in…BEYOND BELIEF! Meet Frank and Sadie Doyle, toast of the upper crust! Headliners on the society pages. And oh yes…they see ghosts! Who cares what evil lurks in the hearts of men…unless evil's carrying the martini tray!
You'll get a 28.3MB .PDF file.
More products from The Thrilling Adventure Hour