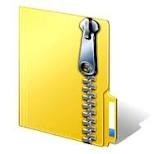 Expert Papers - APA guidelines
Part 1:
You have a standard practice of displaying all student work in your classroom. Recently, you assigned students to write any essay and submit a pictorial depiction on the person they considered to be their hero. One of your students submitted an essay on Jesus and a drawing of the Last Supper.
In a 500-750-essay, discuss any legal issues regarding the grading of your student's essay and whether you could display the student's work. How does the First Amendment apply to this situation?
Include at least five references in your essay. At least three of the five references should cite U.S. Supreme Court cases.
Prepare this assignment according to the APA guidelines

 

Part 2:
A student notifies you that she has been subjected to bullying through a classmate's Facebook page. In 500-750-words, address the following:
1. Steps you are required to take that are consistent with state statutes, your district's school board policies, faculty handbook, and the student handbook;
2. Any First Amendment arguments you think the student with the Facebook page may raise; and
3. Responses you could make to the First Amendment arguments that are consistent with the cases in the assigned readings.
APA format is not required, but solid academic writing is expected.
You'll get a 36.0KB .ZIP file.
More products from Number1Tutor