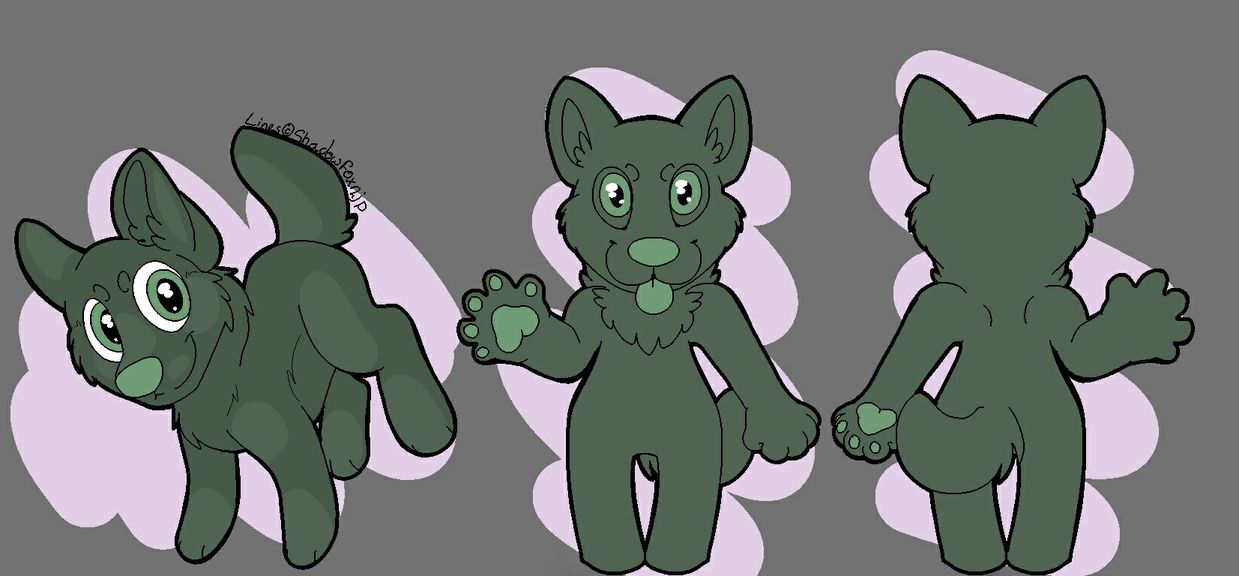 Feral wolf ref sheet base.
Line art for a reference sheet of a canine, includes front view, back view feral view.

Requirements:
- A program that can open a .sai file format.
- Basic understanding of layers.

Rules of use:
- Do Not redistribute or share this file with anyone else, even if they have claimed to have bought it.
- Do not remove the Credit text at the bottom of the file.
- Feel free to edit the base and change any of the colors.
- You may use this for adoptables and commissions.
- Always credit me, Shadowfoxnjp, as the artist for the line art please.
You'll get a 1.7MB .SAI file.
More products from Shadowfoxnjp's bases