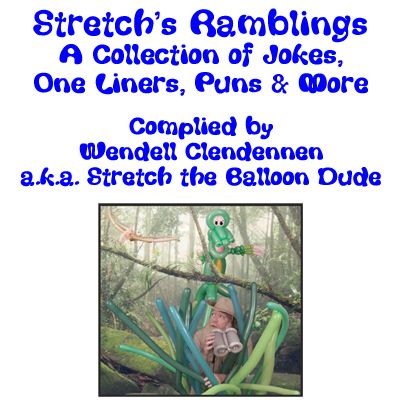 Stretch's Ramblings
Stretch's Ramblings is a compilation of jokes, puns, riddles, knock knock jokes, and humorous sayings that are great to use while entertaining with or without balloons. Some of them are even funny. The majority of these are not original, but are simply a collection that I have accumulated over the years and frequently use while twisting balloons at various events.
8yXu
$25
530e2d972bfa997ab57d5946
You'll get a 780.1KB .PDF file.
More products from Stretch Clendennen