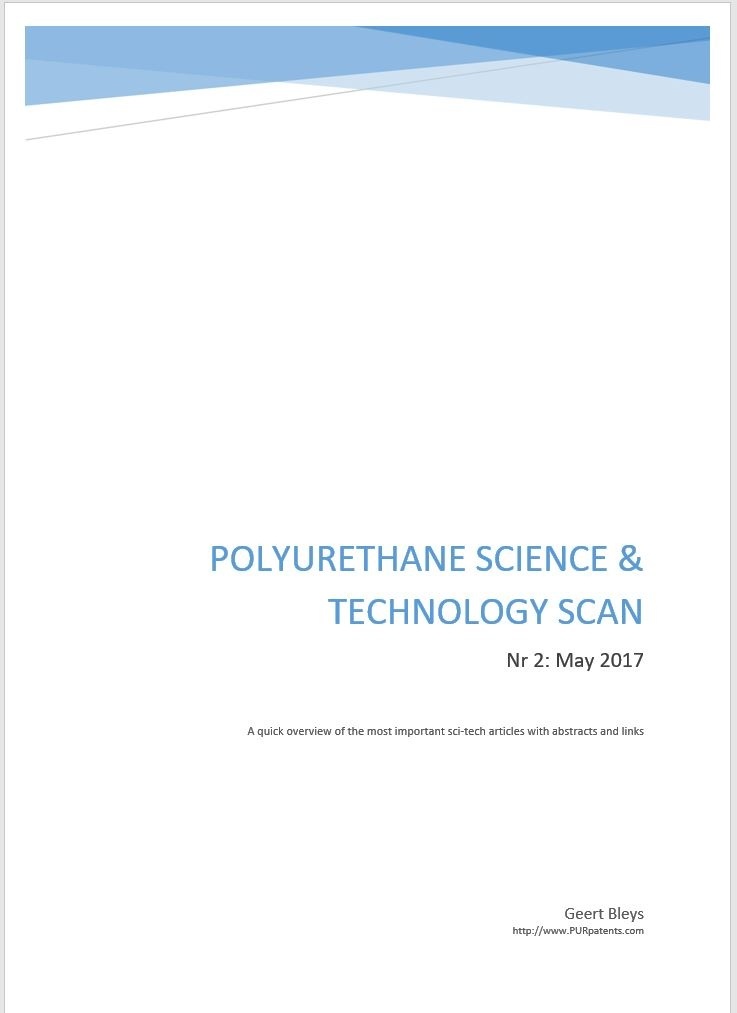 Polyurethane Science & Technology scan - Nr2 : May 2017
A quick overview of the most important polyurethane science and technology articles with abstracts and links to the source.
You can download this for free.  In return I ask only for your comments and ideas.  Leave them at
https://purpatents.com/contact/
.
More products from Innovation in Polyurethanes