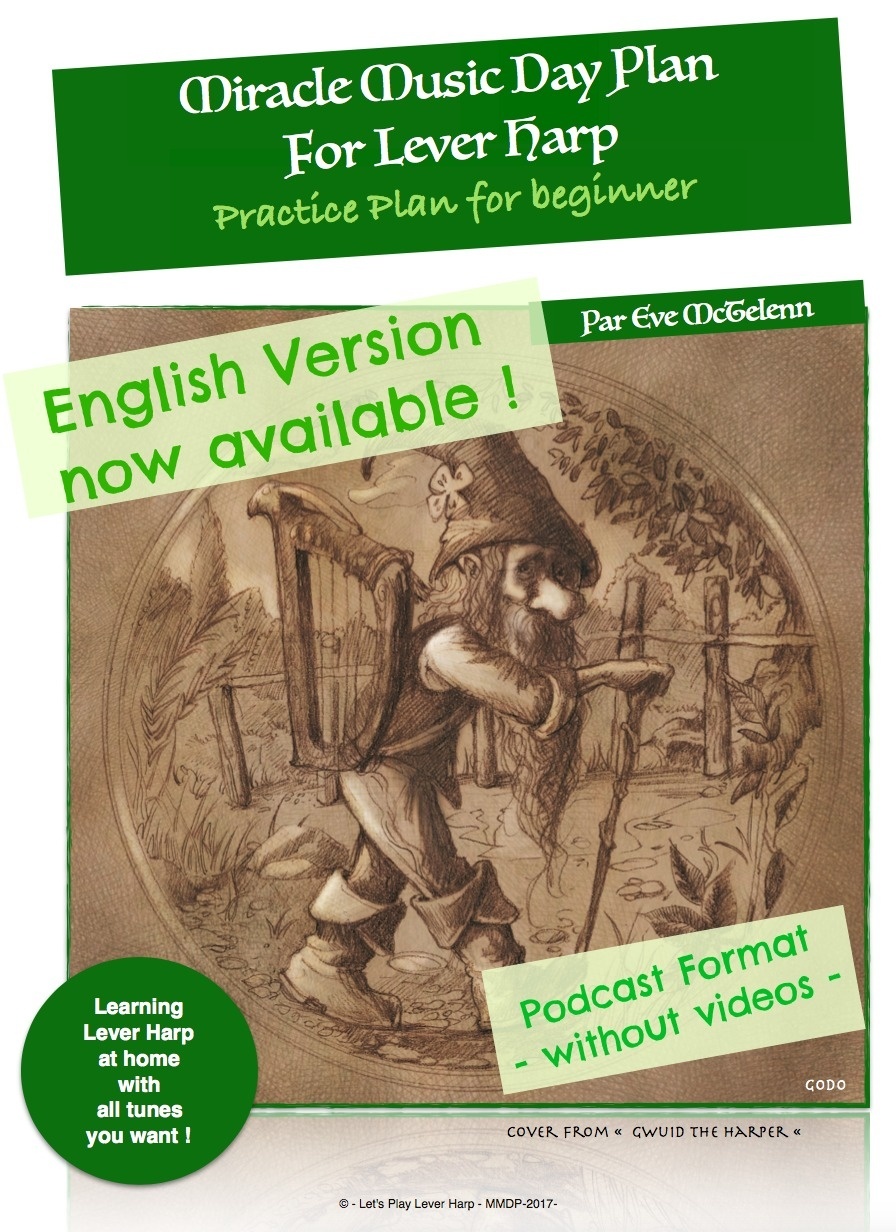 MIRACLE MUSIC DAY PLAN ENG PODCAST
The Miracle Music Day Plan is a three-day training course of 3 videos
Plus many bonuses,
Partitions "an hini a garan" and "christ child lullaby",
Plan to have a simple but effective way to learn Celtic harp at home and with any song!
This plan is offered in podcast version - without videos -
Plan :
Day 1 - song preparation and discovery
Day 2 - work on the tempo and enrichment of the right hand
Day 3 - endurance, expression and creativity and much more.
You will also have:
The Plan - Pdf-
1 Worksheet to work in one week - Pdf-
2 Pieces
"An hini guaranteed"
"Christ Child Lullaby"
Please note that the downloaded file is in * .zip format
And weighs over 126 MB
More information on the following page:
https://www.letsplayleverharp.com/miraclemusicdayplan
- THE FILES ARE TOO HEAVY, THIS IS NOT COMPATIBLE ON A TABLET -
You'll get a 127.4MB .ZIP file.
More products from LET'S PLAY LEVER HARP