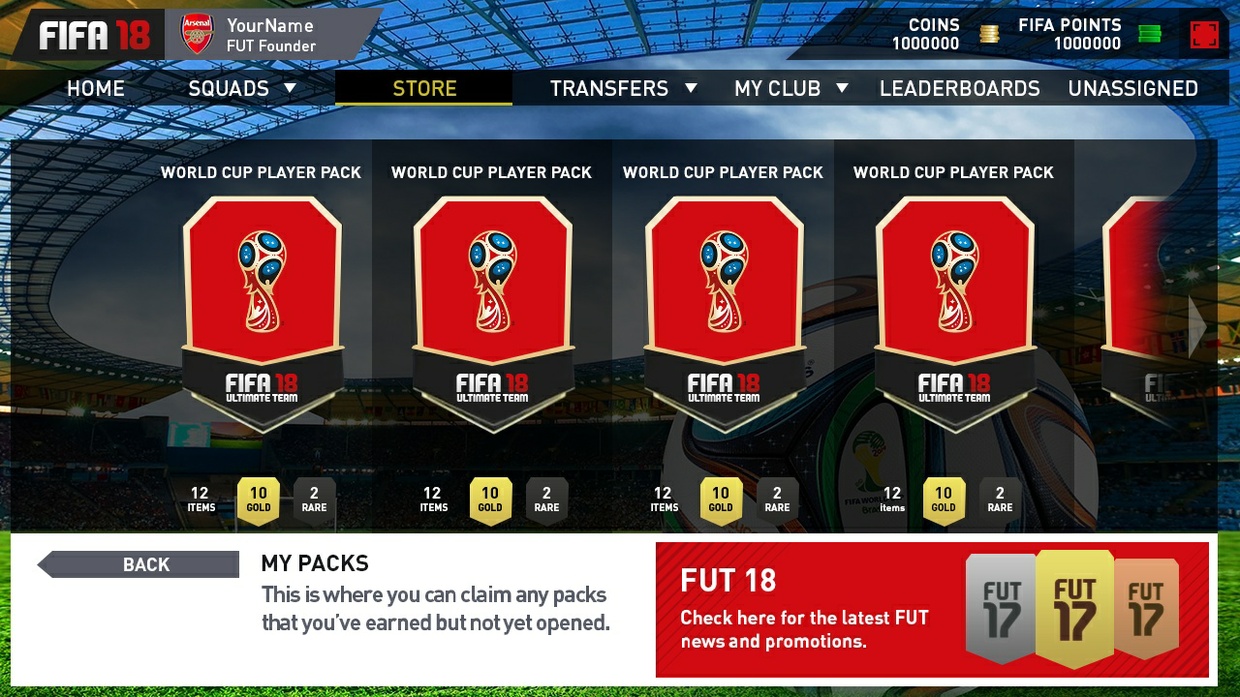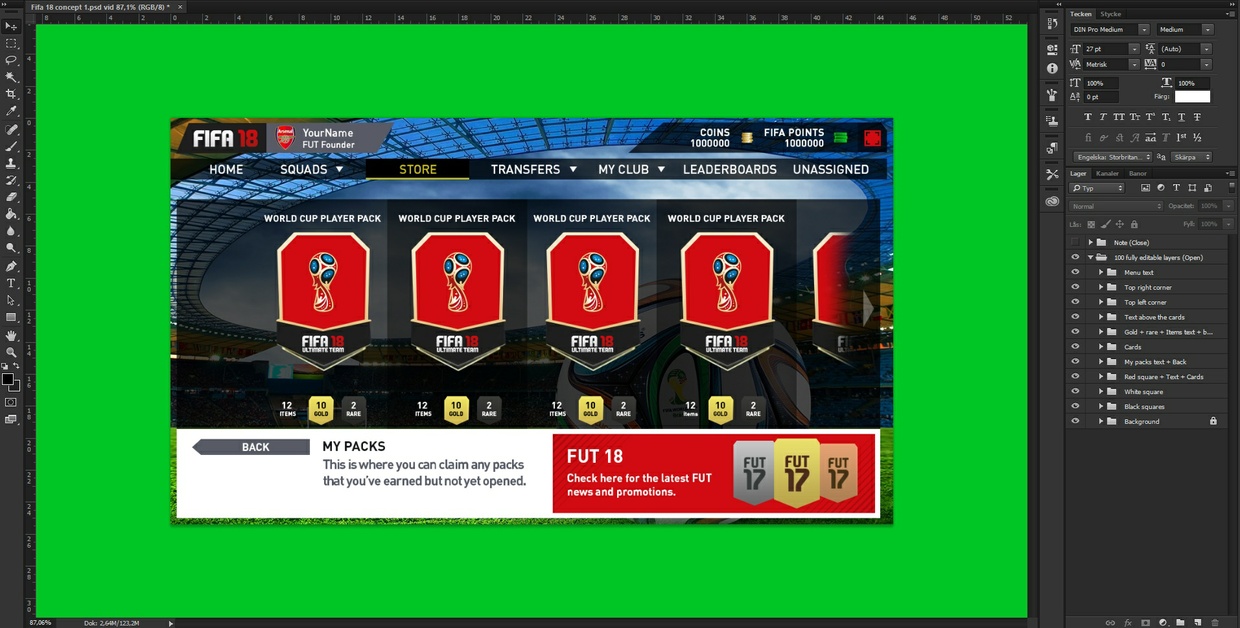 Fifa 18 pack opening concept/template
About the product : This is a fifa 18 concept/template. Everything you see is made by my self from scratch. The product includes exactly 100 fully editable layers.

General info : If you want to get some more imformation about the product then you can go watch the video I have made where you will see all the layers and how to edit them.

If you have any questions : Feel free to direct message me over on my Twitter @skillshooterz if you have any questions about the product or if you want to give me some feedback about the product.

Note : By purchasing this item, you understand that this is an electronic item, and will not be refundable in any way. The purchaser understands that his or her email is correctly linked to the PayPal used for the payment.
You'll get a 19.2MB .PSD file.
More products from Viktor Ritsvall