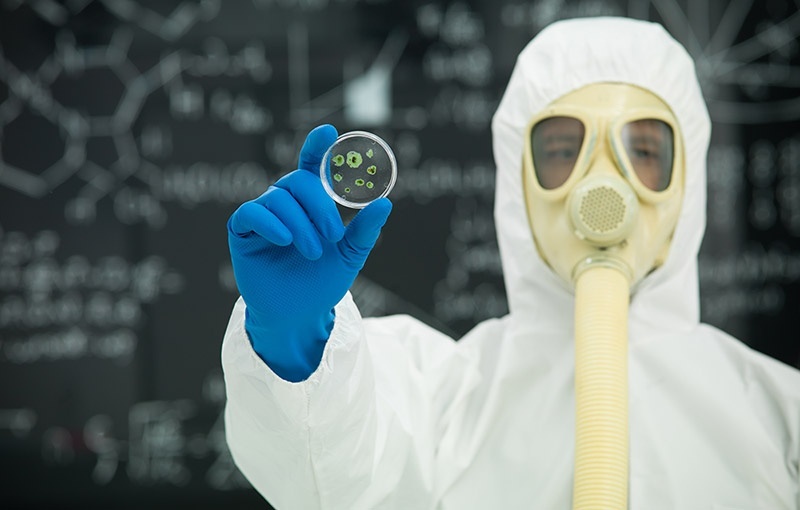 Mold Inspection Certification Course Online Home Study
Mold Inspector Certification

The most in-depth, comprehensive mold assessment course on the market today. Using the latest standards of inspection, you'll receive our detailed training manual, other important course materials, 24/7 online access to the course, and free phone consultation from our expert instructors.

The course covers all you'll need to begin a career as a mold inspector.

What is a Certified Mold Inspector?

A Certified Mold Inspector (CMI) is a specialist who has been professionally trained to assess both the presence of microbial contamination, and the source of any underlying moisture intrusion.


The CMI certification recognizes the Certified Mold Inspector as having exhibited a proficiency of knowledge required to perform a professional microbial assessment, identify underlying moisture problems and properly perform bioaerosol assessments within the guidelines and protocols as developed by the American Conference of Governmental and Industrial Hygienists (ACGIH)


Course Materials / What Comes With The Training



300+ Pg. Comprehensive Course Book
4+ Hours Of Video Training
65 Pg. Mold Sampling Standards Book
Video Training With Equipment
Training Course Powerpoint and Exam
Descriptive Mold Glossary
Environmental Glossary
A Brief Guide To Mold, Moisture, and Your Home
OSHA Regulations 29 CFR Book
Mold Remediation In Schools and Commercial Buildings Book
Guidelines on Assessment and Remediation of Fungi in Indoor Environments
Inspection & Client Interview Forms (Customizable)
Mold Inspection & Intrusive Inspection Agreements (Limits Liability)
Mold (PRV) Post-Remediation Verification agreement
PRV Checklist
Professional Mold Inspection Report (Template Customizable)
Informational CD-ROM
Discounts on Testing Kits
Professional Certificate naming student as a Certified Mold Inspector


Who Should Take This Course?



Home inspectors, Indoor Air Quality Personnel, Insurance professionals, Real Estate Professionals, Contractors, Waterproofing Contractors, and those interested in a new career or adding this service to a current business.


Prerequisite Requirements



None. Some knowledge of construction practices and building science is beneficial, but not essential.


Tuition / Exams / Certification Fees



Course fee includes tuition, course materials, online testing and certification.


Success Guarantee



If you fail to pass your certification exam for any reason, you can retake our course curriculum and final exam Online at no additional charge until you achieve a passing grade.
You'll get a 39.4MB .ZIP file.
More products from ESA Environmental Solutions Association