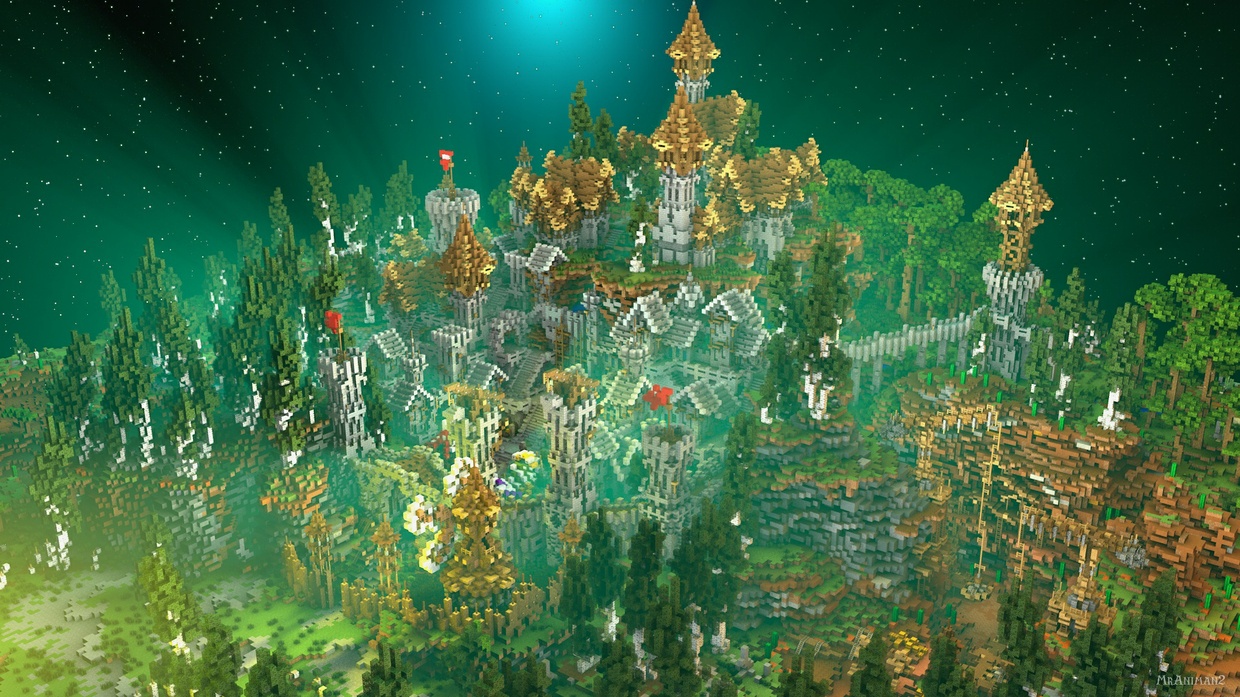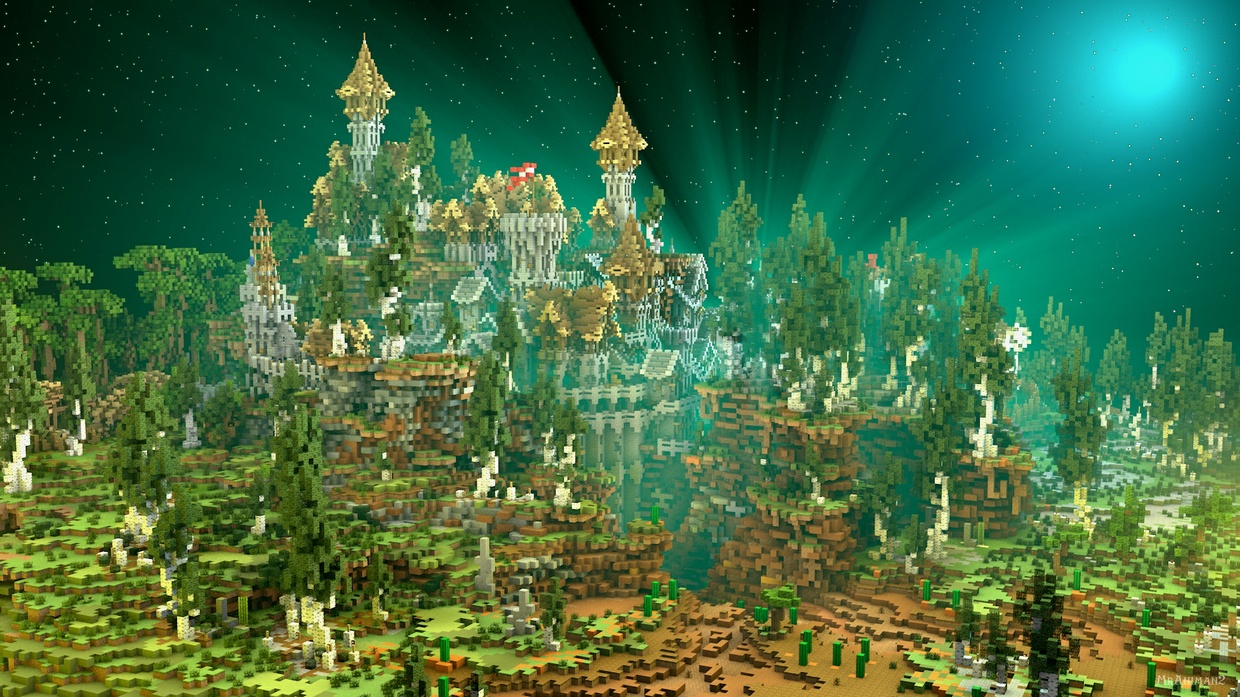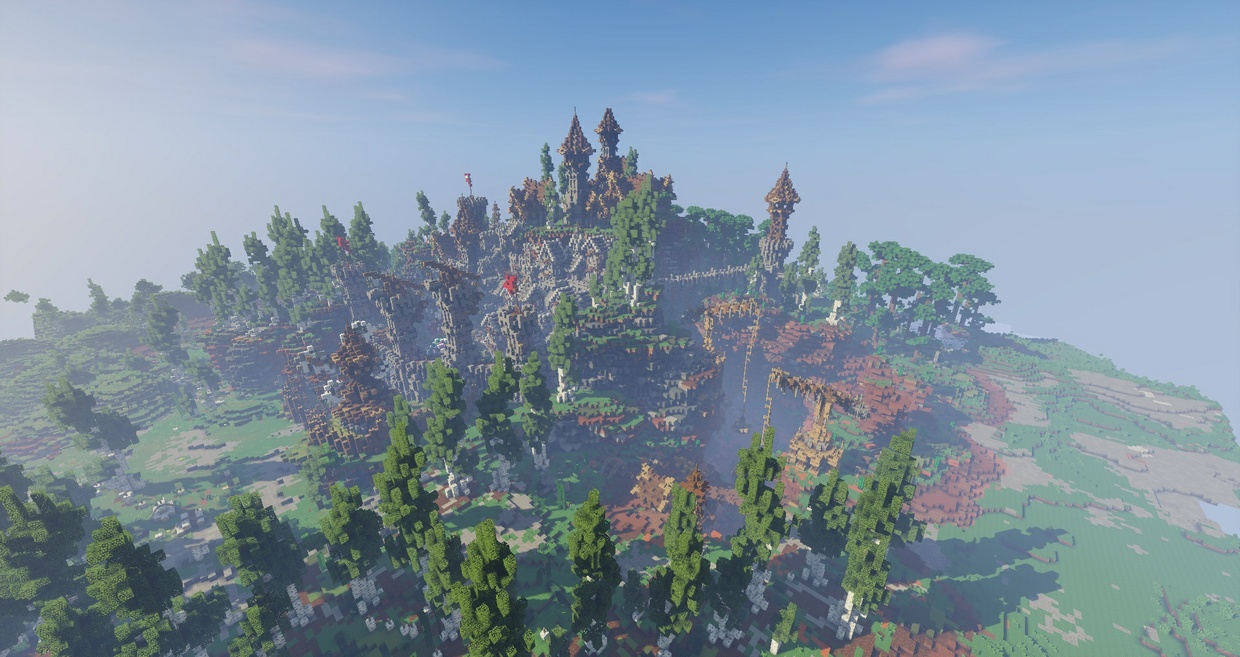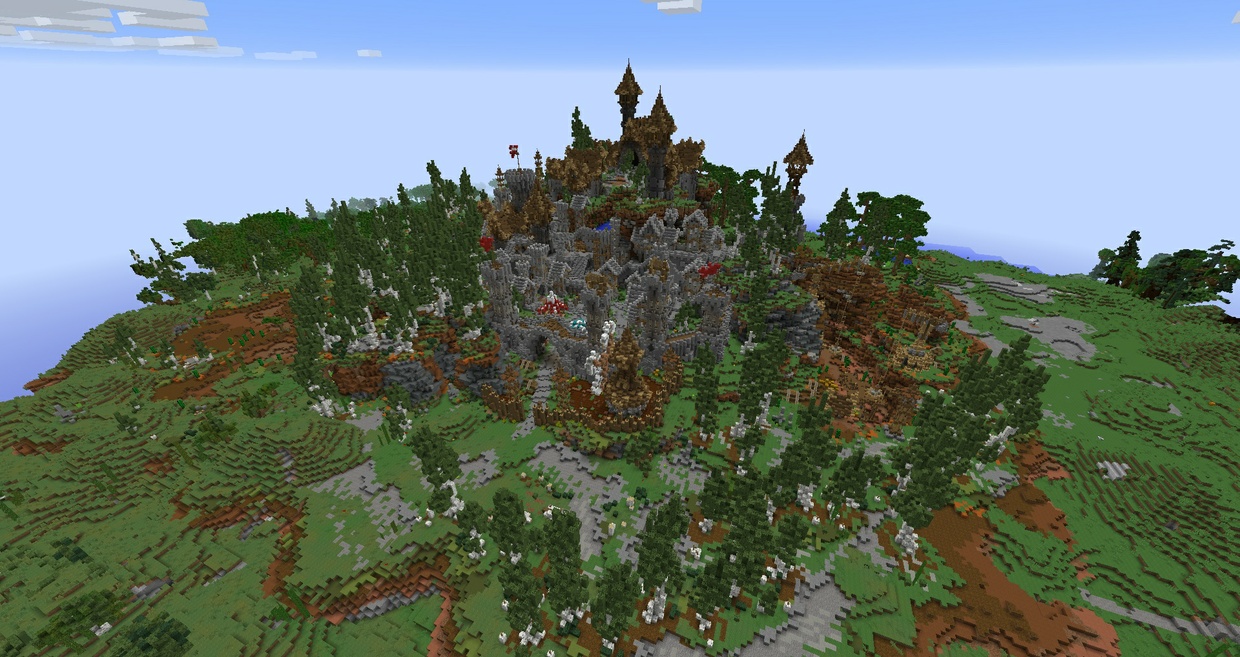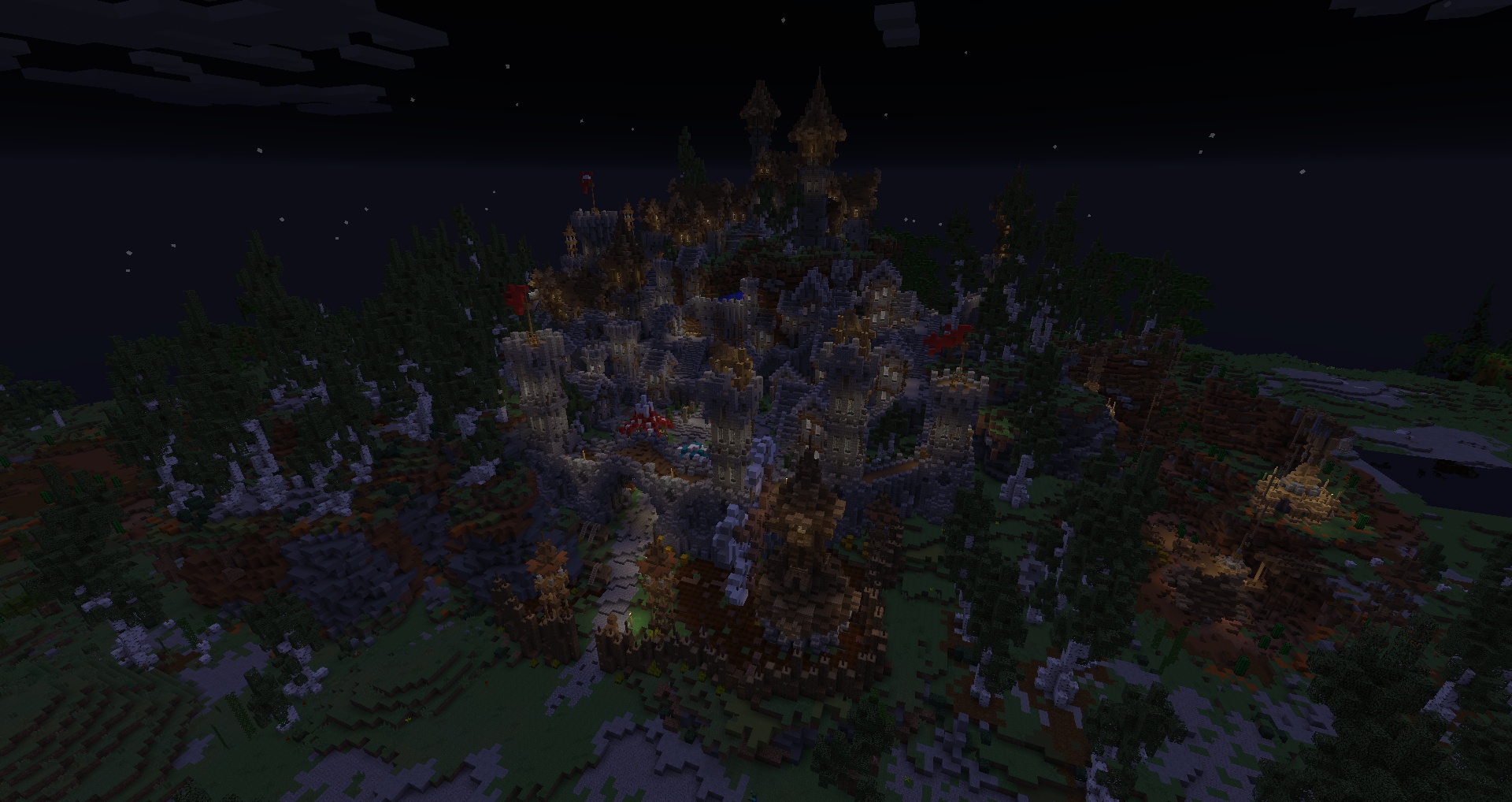 Medieval city - Arvalone
Beautiful medieval/fantasy style city which provides a lot of explorable area for your players.
This map can be used for RPG, Creative, Curvival and maybe even Faction servers as well as for some mini games like hide n seek, hunger games etc.
Built using mainly wood and gray materials (stone) to fit medieval theme. For this build I was focusing more on what players will see instead how it will look in pictures...so there are no large scale fantasy structures or flying objects but instead well terraformed terrain with various colors and small details for players to interact with.
This build features:
- Well made custom terrain.
- Most off walls/towers are climbable (accessible by players)
- Specific themed areas for players to explore.
Interior is made for around 50% of the houses for example:
- Shop/Info area
- Inn
- Stables
- Library
- Prison
- Many more general purpouse rooms scatared around the map.
There are also few spesifically themed regions for players to explore:
- Birch forest
- Jungle forest
- Mining area
- Lumbermill
Extra pictures:
https://imgur.com/a/ewaHo
3D preview:
https://sketchfab.com/models/0709bf31215a4d14b8a004b8e53c78b6
---
How will I get the file I purchased?
After purchase you will be redirected to download page.
Also before purchase you will be asked to enter your email and after payment will be confirmed you will receive email with unique download link. I always want you to be happy so if you have any issues with payment or save file please contact me:
[email protected]
Usually payments are confirmed fast and you will receive your download link in few seconds after payment. (In rare cases if you don't receive download link in your browser it can take up to 30-60 min to send you email)
By purchasing this product you agree to all terms mentioned below.
Terms of use:
You don't have any rights to claim this build/3d model or any part of it as yours or redistribute (share with others, upload to sharing sites or resell) This build is meant only for use on your personal server project!
Refund:
Due to the nature of save files/schematics (non-tangible digital goods), it is not possible to "return" the product therefore we do not offer refund or exchange to another product after purchase is made. If you have damaged the file you are allowed to use download link (sent in email) up to 5 times.
Attention!
Before you purchase anything please make sure you have seen video/3D preview of this build and/or all available screenshots and you are sure that this build will satisfy your needs and you have knowledge how to use this 3D model file. If you need any extra info feel free to contact me, thank you.
You'll get a 28.4MB .ZIP file.
More products from MrAniman2