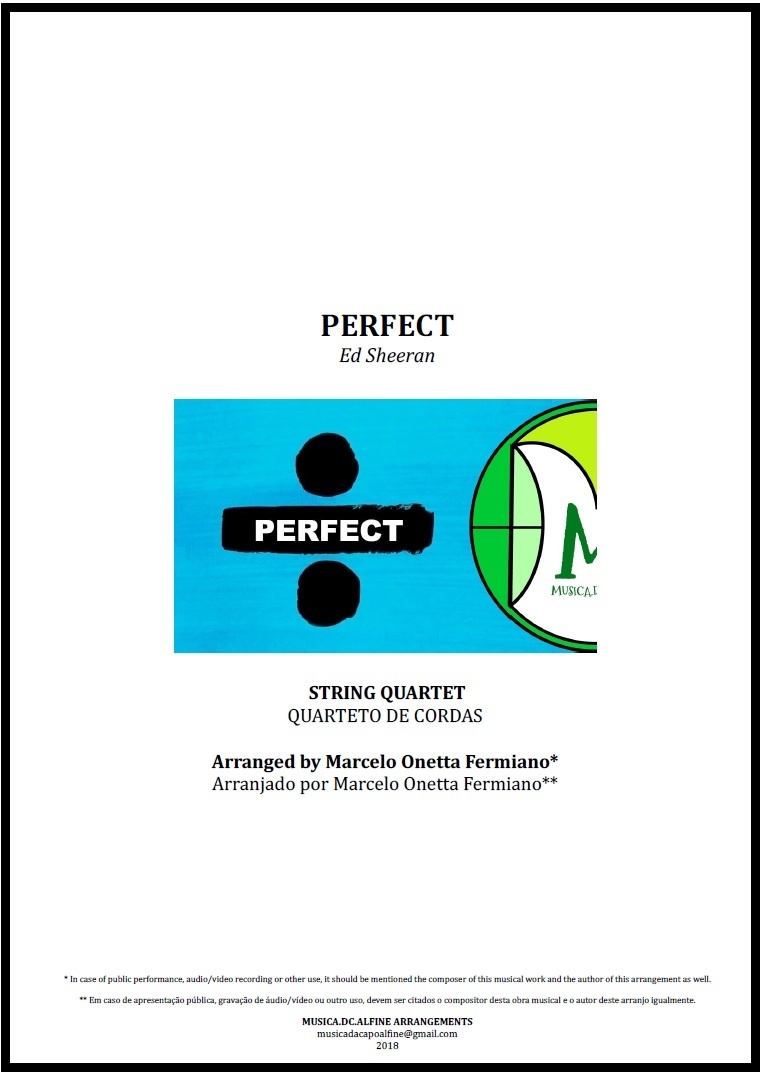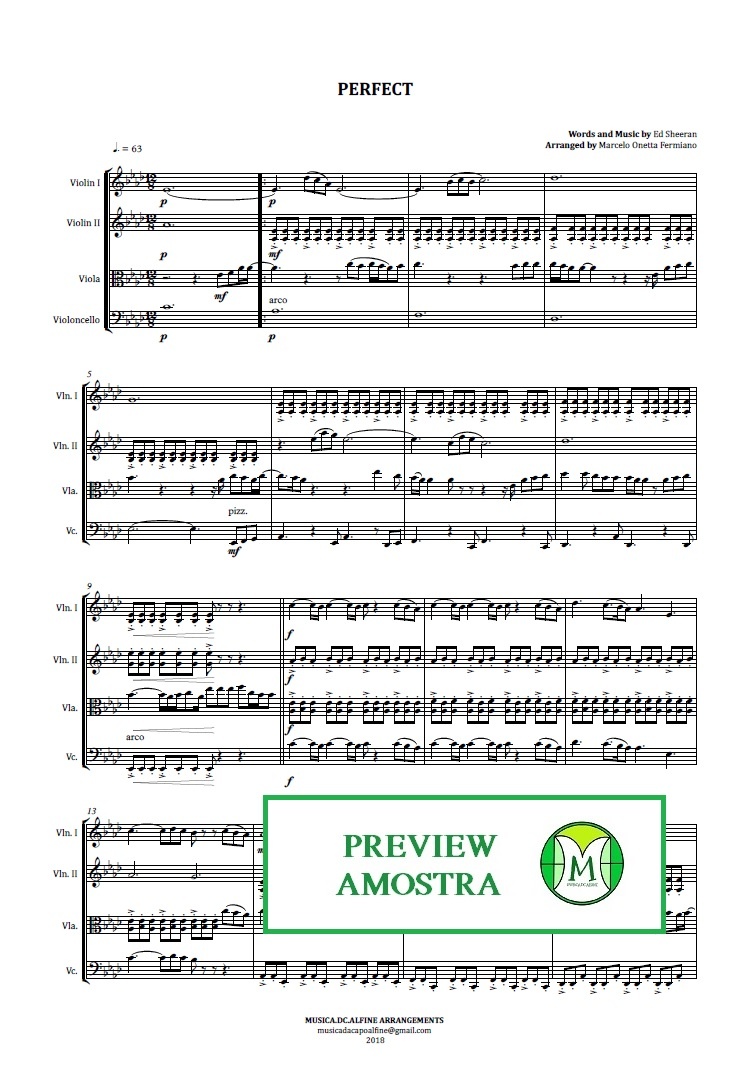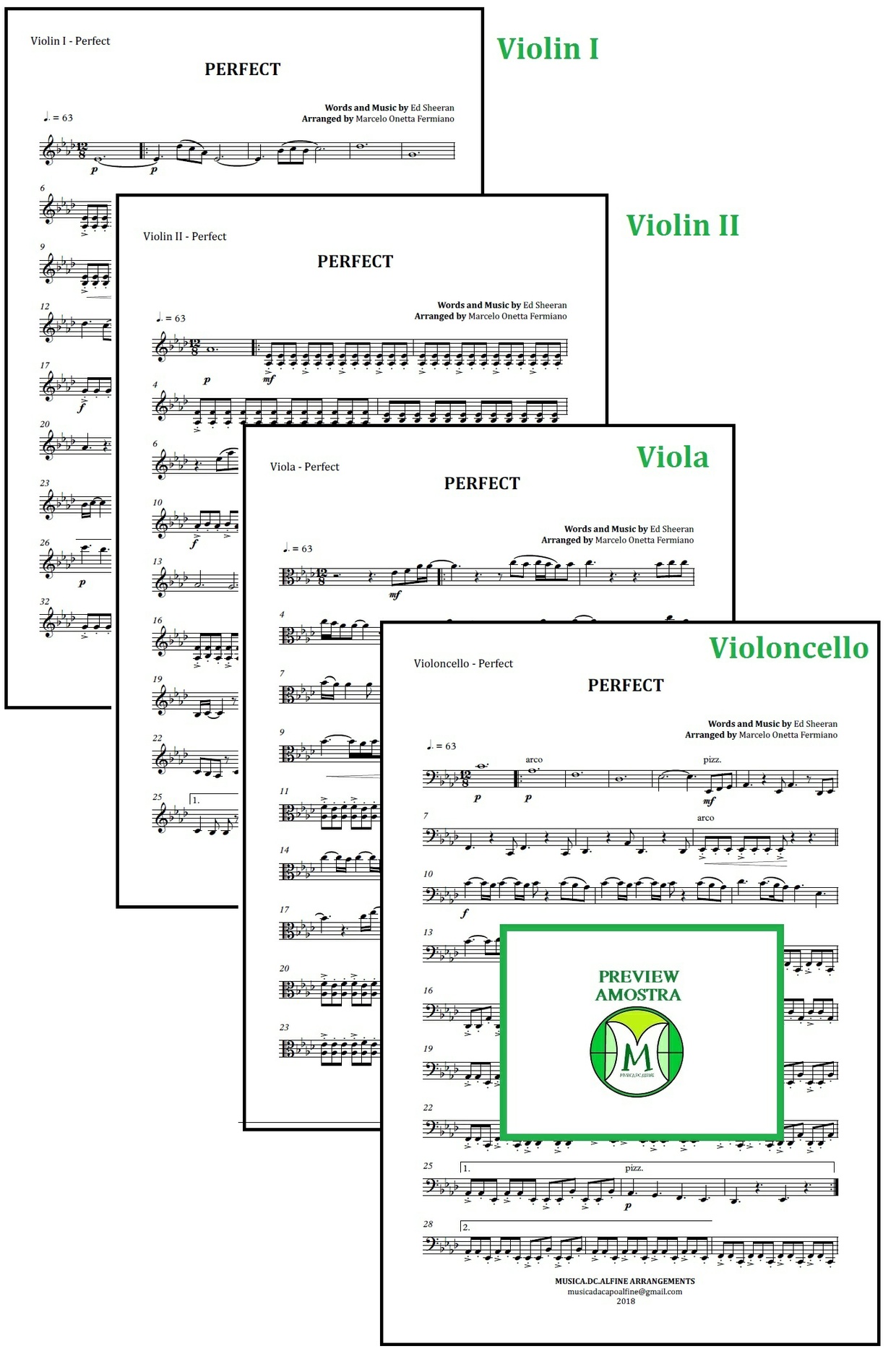 Perfect | Ed Sheeran | Quarteto de Cordas | Partitura Completa em A e Ab | Download
Arrangement for String Quartet
. Song: Perfect (Ed Sheeran)
Arranjo para Quarteto de Cordas.
Música: Perfect (Ed Sheeran)
This file contains the same arrangement in two different Keys: A and Ab.By purchasing this score you can choose which of these keys is suitable for you.
Este arquivo contém o mesmo arranjo em duas tonalidades diferentes: Ab e A
Comprando esta partitura você poderá escolher qual desses tons é apropriado para você tocar.
Arranged by /Arranjado por: Marcelo Onetta Fermiano
Key/ Tonalidade: A (and Ab) (The same arragement in two keys)
File Type/ Tipo de Arquivo: .PDF
Pages/Páginas: 12 (A) + 12 (Ab) (Including Score and Parts/ incluso Grade e Partes)
Ensemble/ Instrumentação: (2) Two Violins, Viola, Violoncello./ (2) Dois Violinos, Viola e Violoncelo.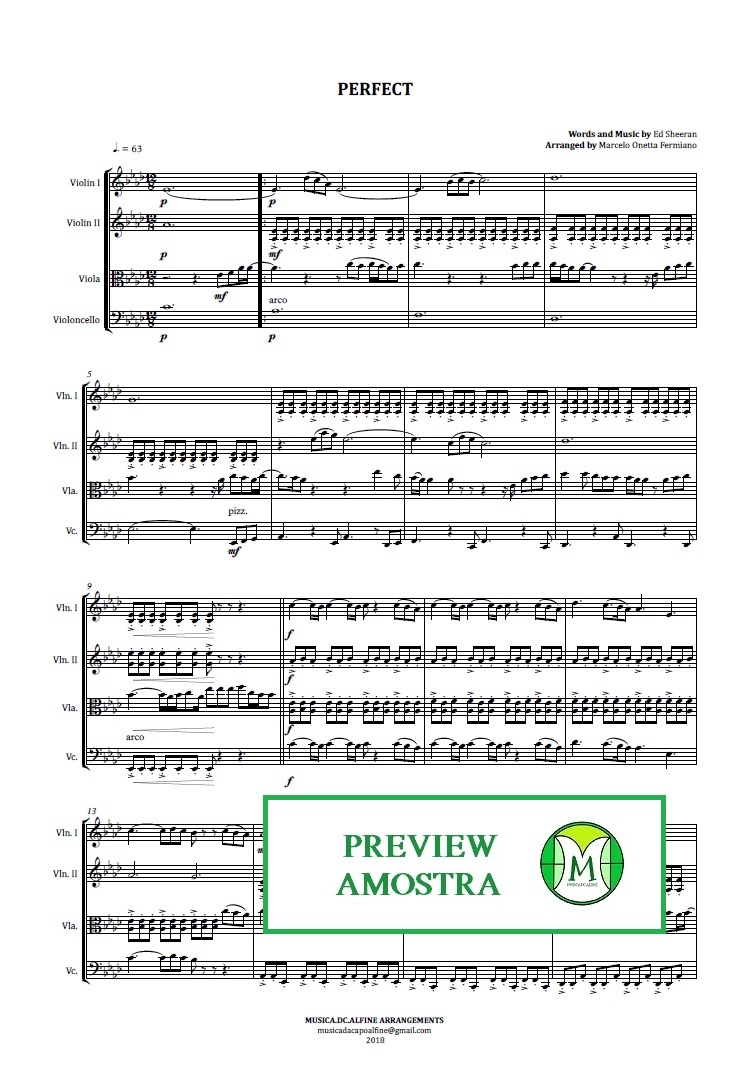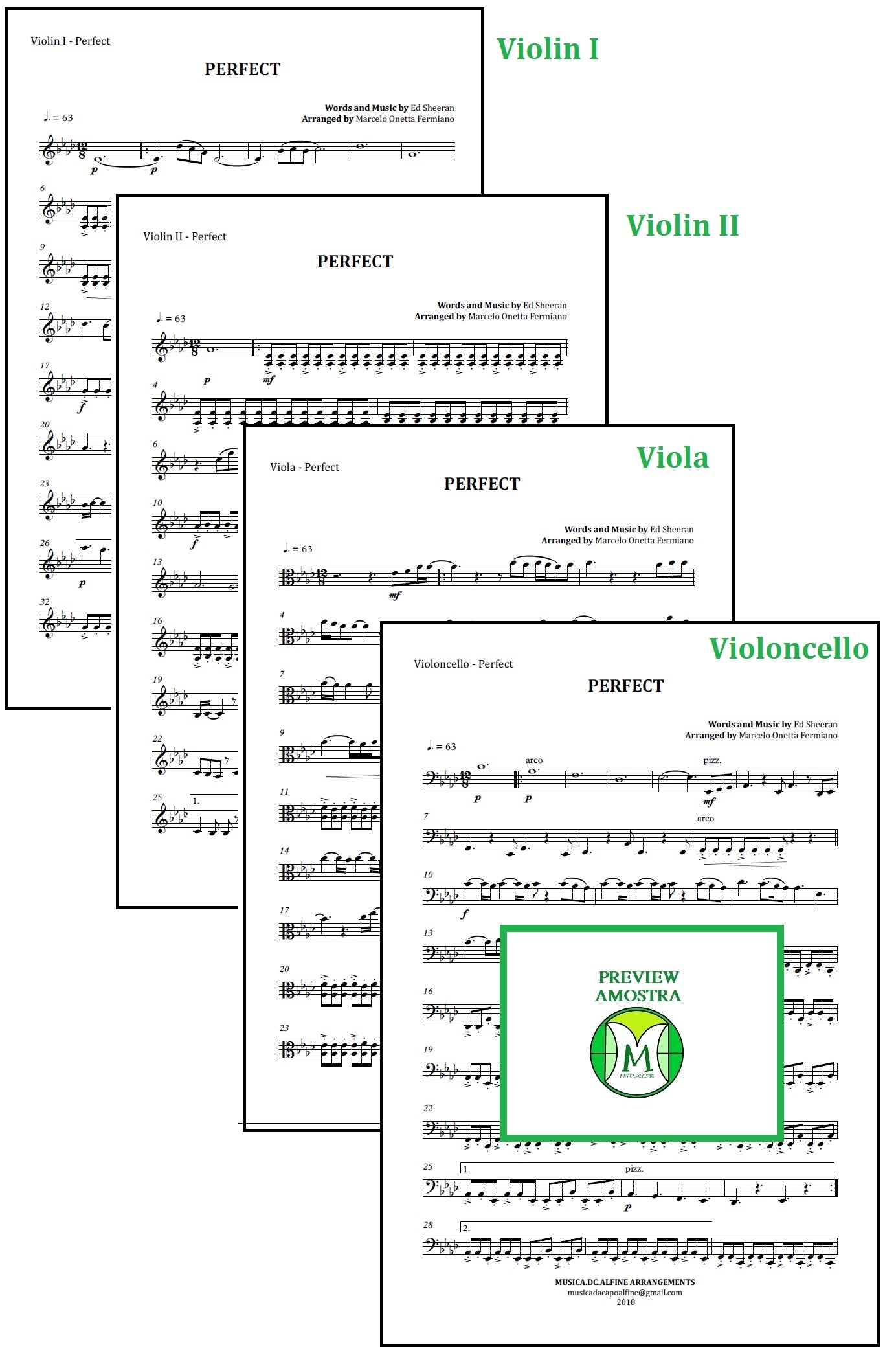 Visit us/ Visite-nos:
www.musicadacapoalfine.com
Contact us/ Contate-nos:
[email protected]
You'll get a 371.4KB .PDF file.