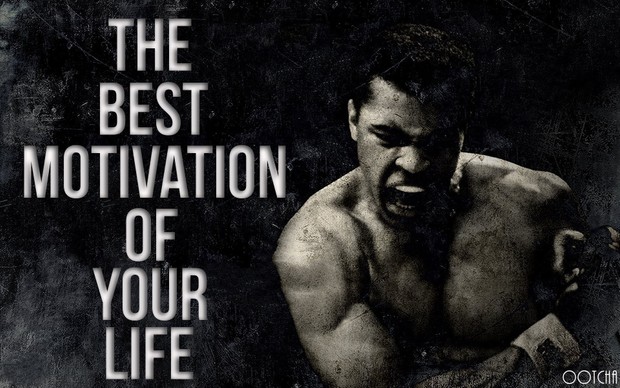 POWERFUL! ★UNSTOPPABLE MOTIVATION★ Don't let anything get in your way!
You can Get $4 Discount if you pay with Bitcoins.
Please send an email to
[email protected]
for more information!
If you have any problems while trying to purchase this program, you can click the link below to complete the purchase
https://sowl.co/k3fcg
GREETINGS LADIES AND GENTLEMEN!
 We present you a very powerful tool to motivate yourself to the peek.
Most of us may do have what it takes to succeed in anything we do, but the problem is that many of us lack the motivation to get things done. Motivation is one of the keys to success, but the other problem is that we may be briefly motivated to do something, either to lose some weight or get something done in the office, it could be anything, then all of a sudden we just lose it.
Do you wonder why some people do not seem to lack motivation and pursue everything with an intense drive and limitless motivation - without getting distracted or giving up half way through?
The only difference between these people you is your state of mind! You do not need to continue the rest of your life with this missing drive and lack of motivation! Use the power of subliminal messaging album to target your subconscious mind - the root of your issues - increase your levels of motivation from the inside!
Here is where our subliminal audio asists you to make a huge difference, when you start listening to this track, you will notice that your motivation graph just keeps rising, and no matter what comes in your way, you will find a way to keep the motivation that leads you to succeed.
This track is the most powerful track of its kind that you can use for motivation.
If used correctly, your results are going to be MEGA!
INSTRUCTIONS:
Listen to this track for at least 3 hours a day or up to 12 hours. Listening to 8 hours a day for the next one month will bring superb results. You can do other things while listening to this track. Just set it to a comfortable volume.
WARNING:
Do not download this program illegally,or pirate it in anyway. This track contains very strong anti piracy affirmations.
You can listen to this program by making multiple copies as longs its your intention to use it for only yourself.
We reserve our rights to keep the affirmations we used for this program as a trade secret.
You'll get 1 file (243.9MB)