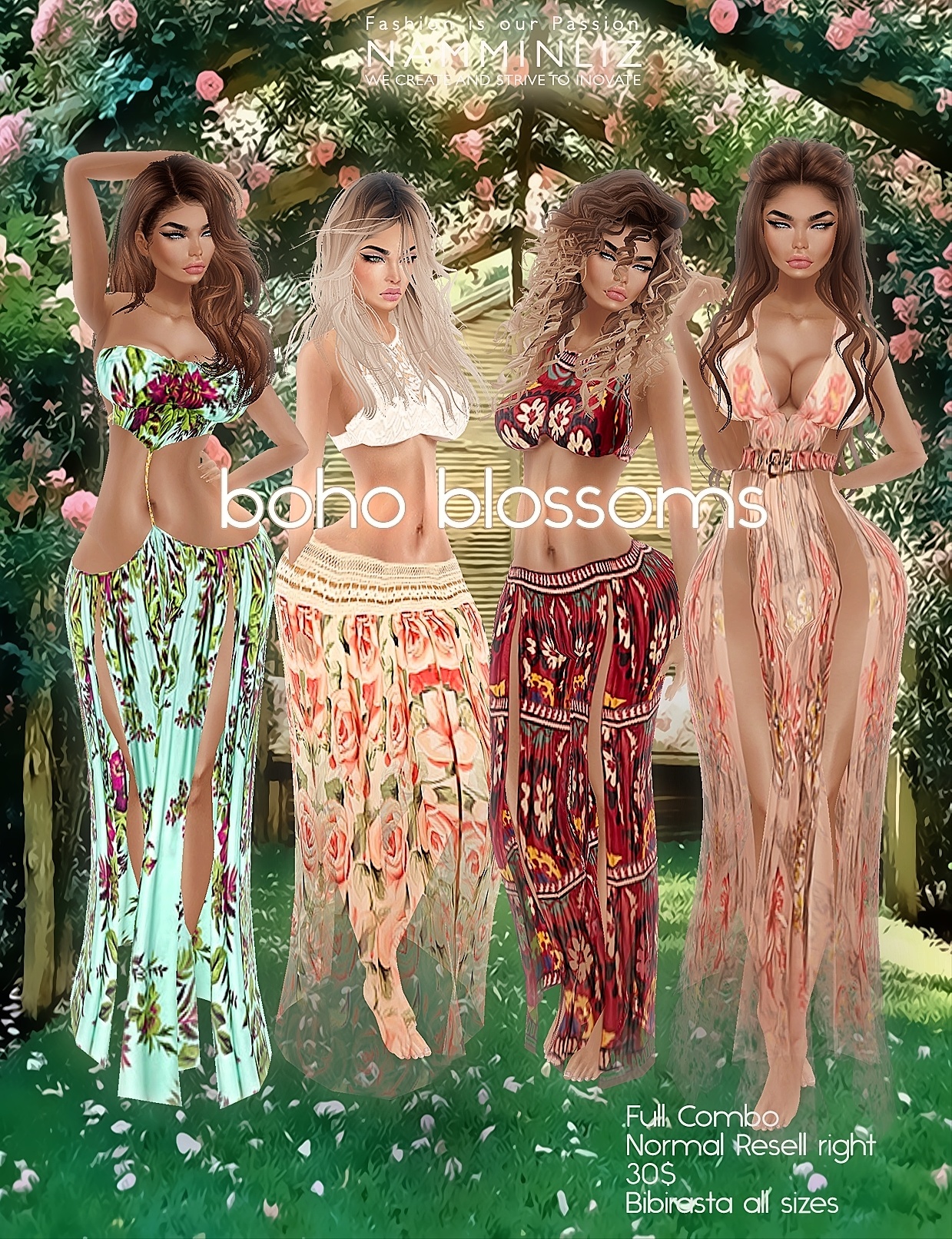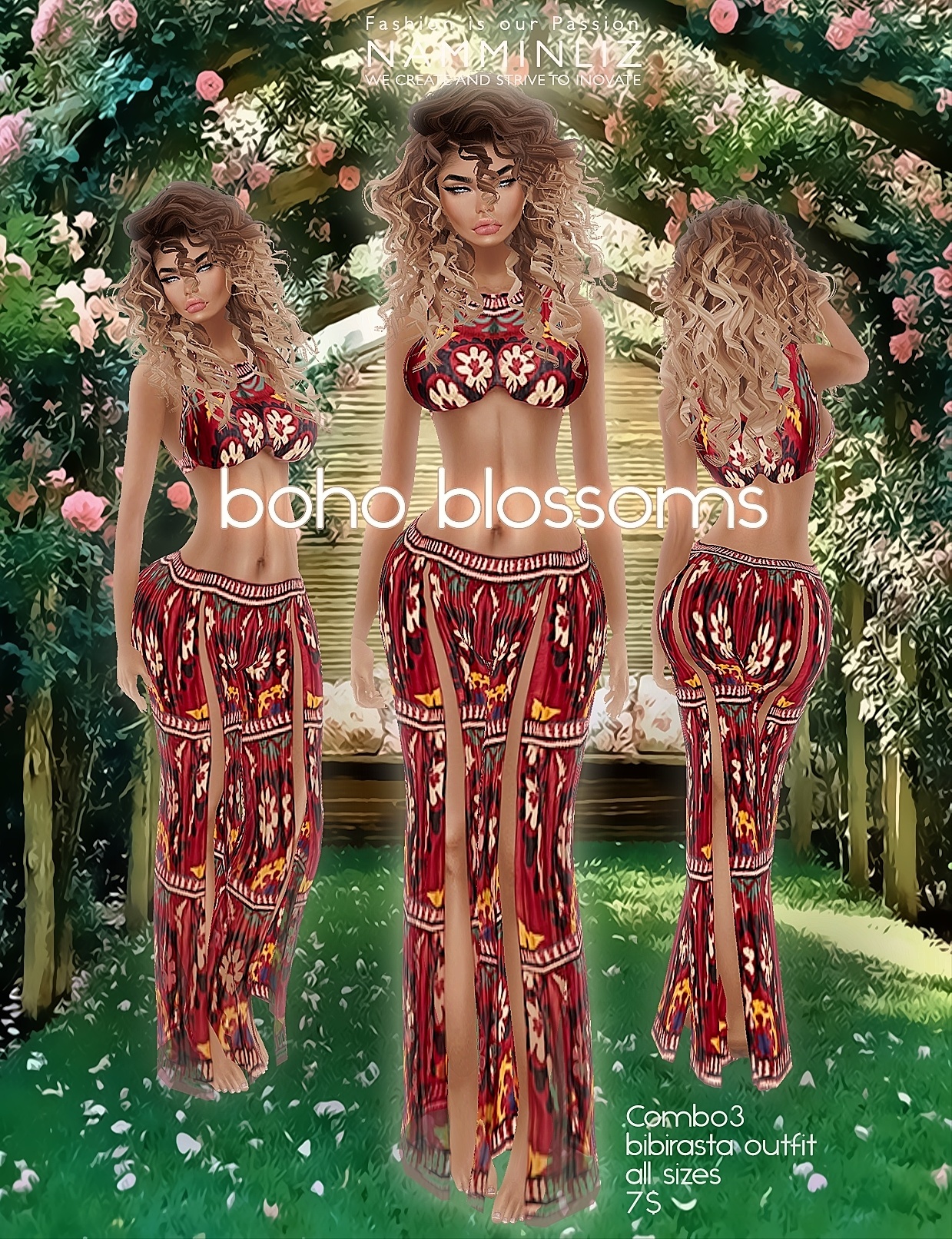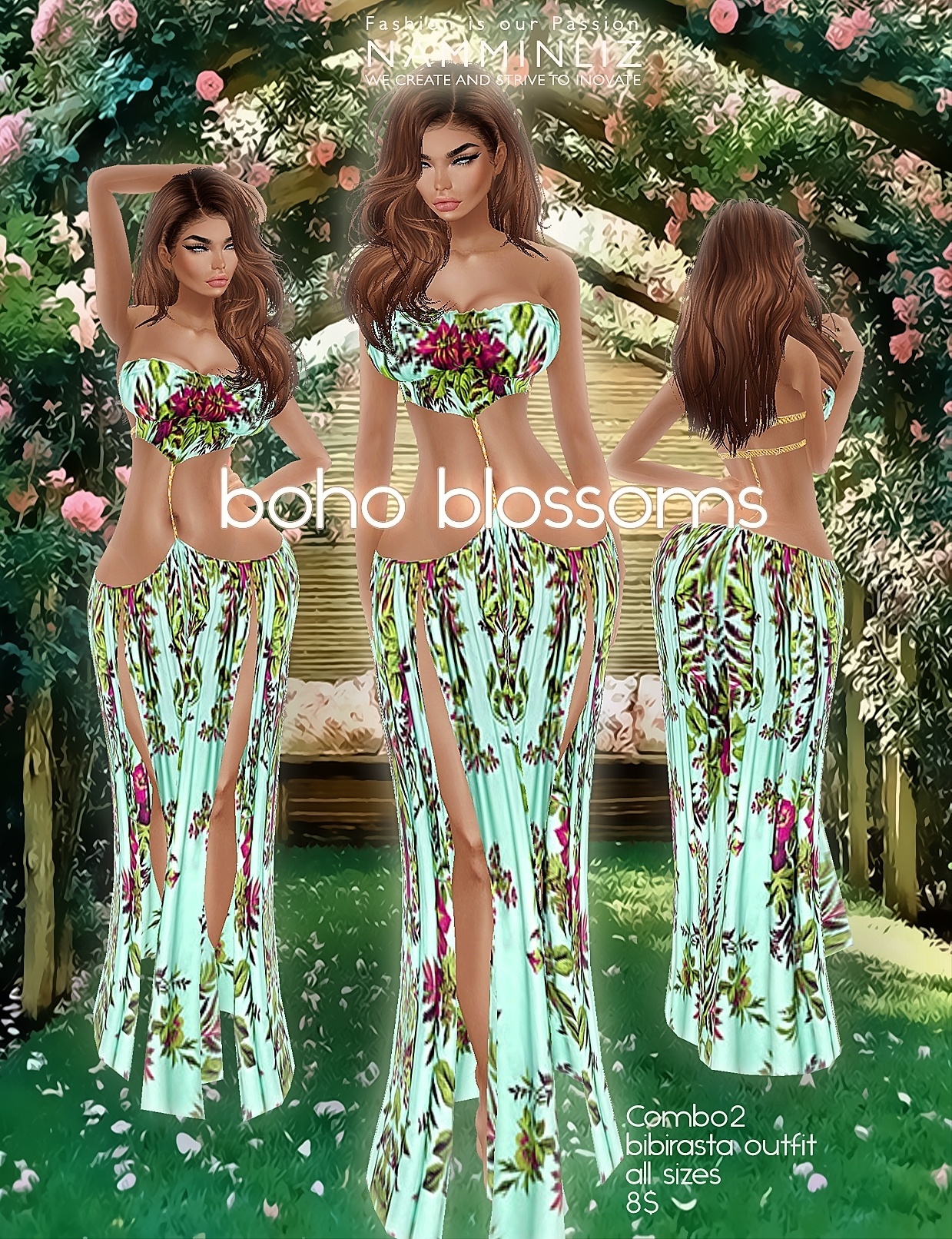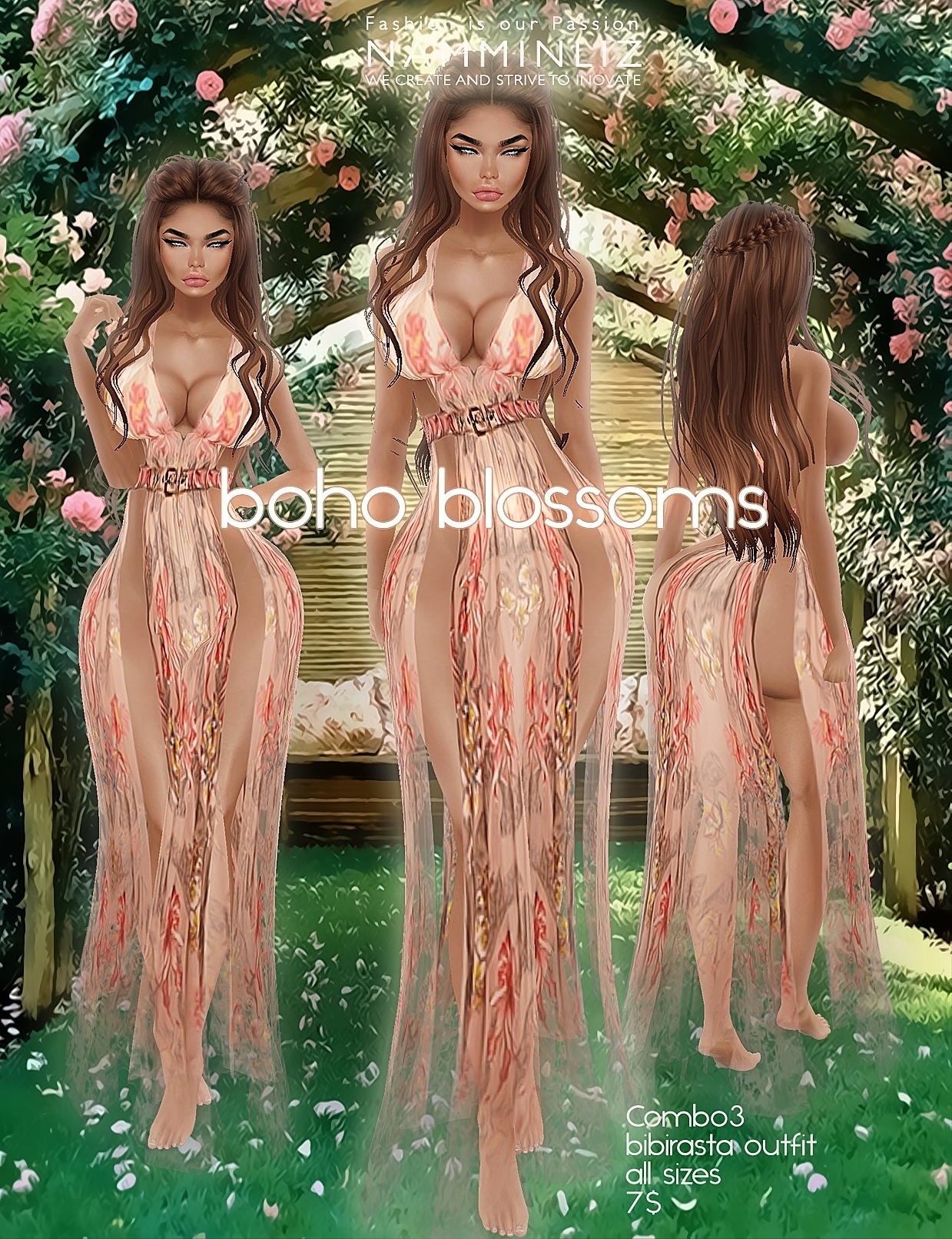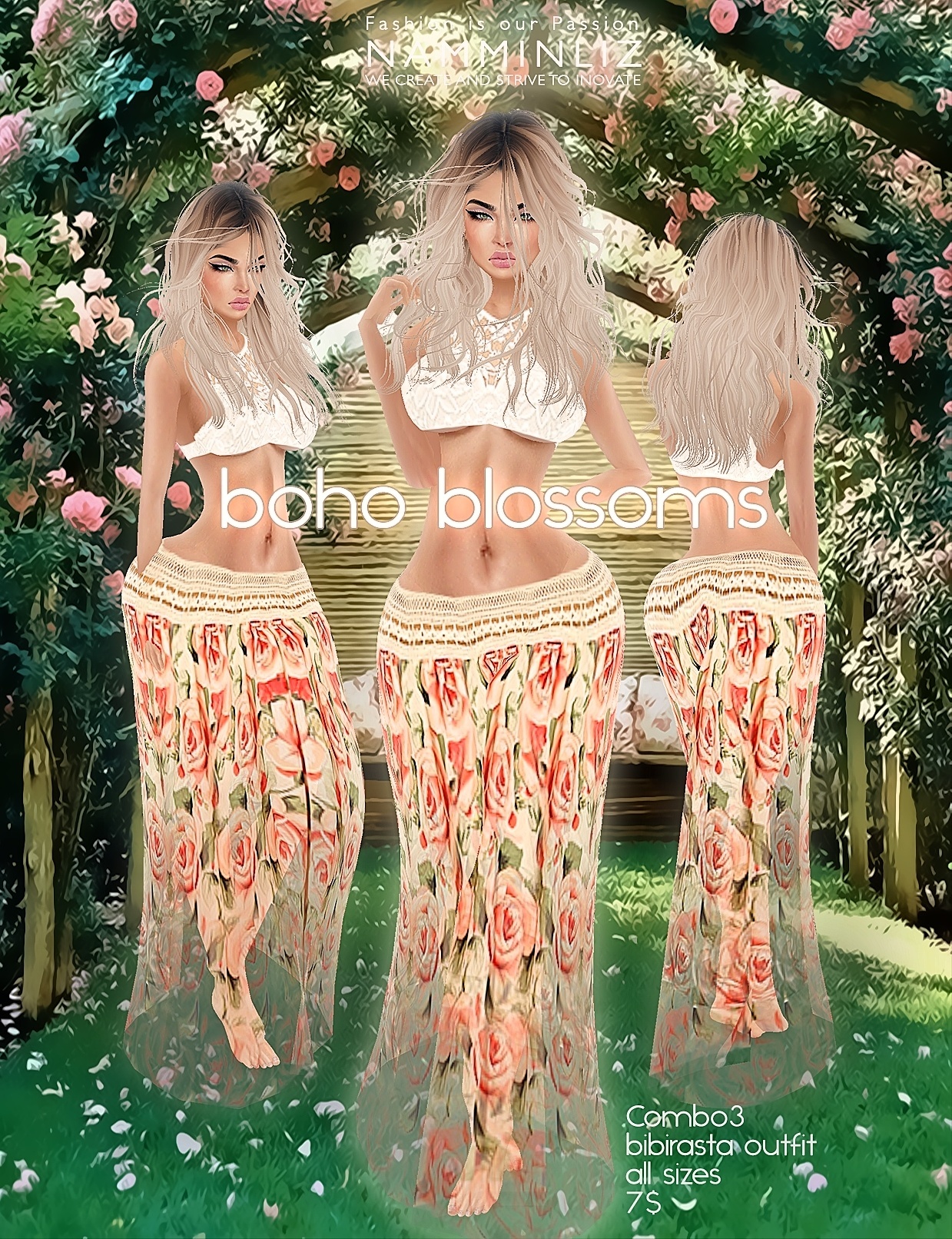 Boho blossoms full combo all sizes bibirasta imvu texture PNG
Shine this summer with our new collection " Boho blossoms combo " ^  .  &
–––––––––––––––––––––––––––––––––
This combo includes HD Files:
• Texture & Opacity files *.PNG .
• Guide (Text & Mesh Link ).
• *.Chkn File
• include Normal resell right on full combo 1,2,3,4, only
Browse our HD Image album for more details:
https://www.flickr.com/photos/namminliz
–––––––––––––––––––––––––––––––––
For any questions don't hesitate to share with us your view.
Policy of namminliz, all our products are not refundable .
The work may not be reproduced or resold without the express resell right from NAMMINLIZ.
You'll get a 3.8MB .ZIP file.
More products from NAMMINLIZ