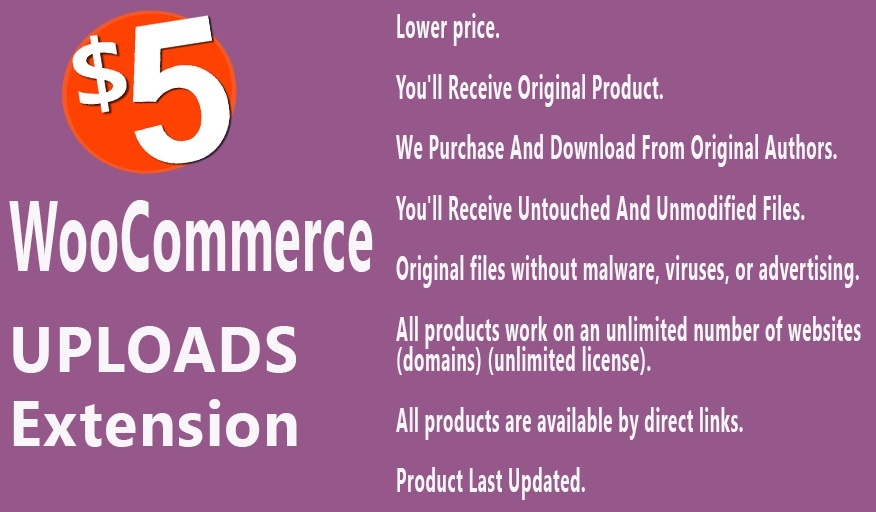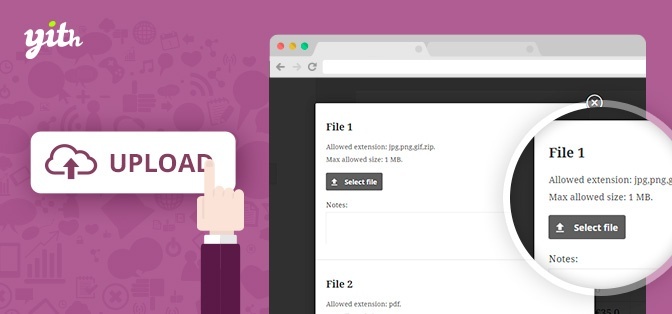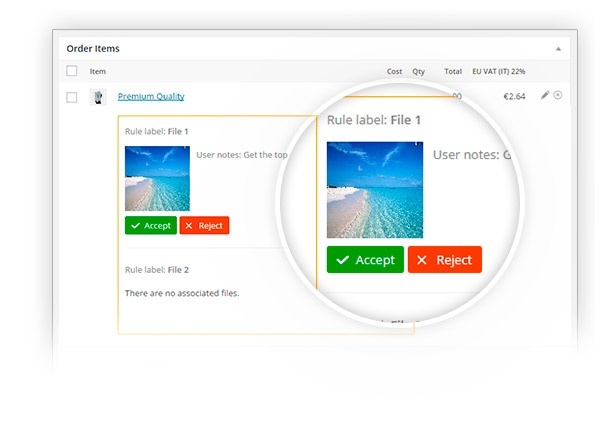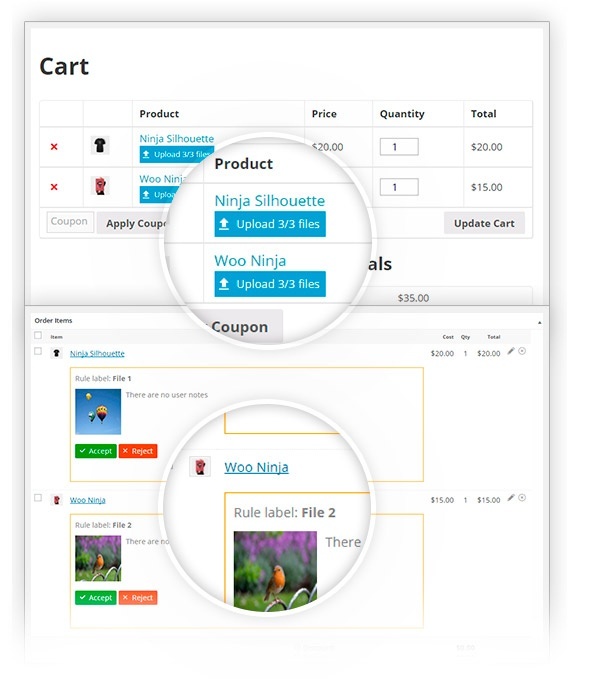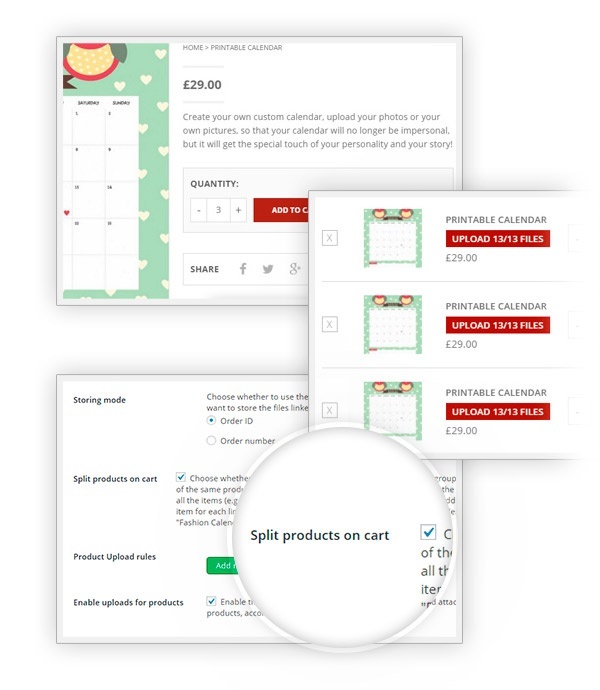 YITH WooCommerce Uploads Extension
YITH WooCommerce Uploads 1.1.30 Extension
---
YITH WooCommerce Uploads Extension Version : 1.1.30The YITH WooCommerce Uploads Premium extension for WooCommerce allows your customers to upload any files to your WooCommerce store e.g. to customize the t-shirts you sell with an image or a text, to send specific signed documents or to upload a particular file for orders that involve customizations.
---
Exactly the same! This is the EXACT same plugin (Version 1.1.30) being distributed by yithemes.com
---
YITH WooCommerce Uploads Extension: Why You Need itThe aim of this plugin is simple: helping you with your e-commerce site management. Whether you offer the freedom to customize the T-shirts you sell with an image or a text, or you need specific signed documents, or maybe you want to let users upload a particular file for those orders that involve customizations, YITH WooCommerce Uploads is what you need. Think about how uncomfortable would be receiving all those files via email: it will easily generate chaos, and you could lost all the attachments of your customers — who would not be happy at all to receive a printed T-shirt with the image of someone else. Luckily, YITH WooCommerce Uploads solve this problem and, letting the upload of any file, it organizes orders and related attachments in a tidy way, leaving no space to confusion!
---
Buy Now============================================You'll get a download link immediately after purchase============================================Lower price.You'll Receive Original Product.We Purchase And Download From Original Authors.You'll Receive Untouched And Unmodified Files.Original files without malware, viruses, or advertising.All products work on an unlimited number of websites (domains) (unlimited license).All products are available by direct links.Product Last Updated.Download YITH WooCommerce Uploads.You'll receive the exact .zip file you would download from the original author. If you buy from here, you can save your money up to 99% and 100% virus free.Viewhttps://yithemes.com/themes/plugins/yith-woocommerce-uploads/
You'll get a 752.1KB .ZIP file.
More products from WooCommerce Plugins Extensions