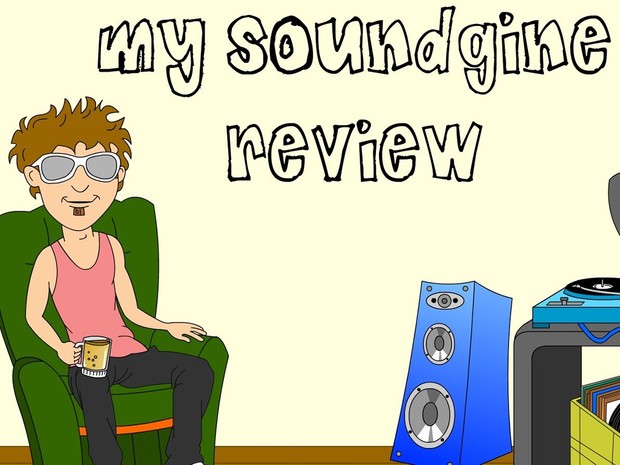 Cartoon Explainer Video Template 2 (.fla)
Every product or brand these day's needs an explainer video (online marketing promotional video) so why not have a catchy and funny cartoon do the trick!
People love animations especially cartoons
so just tweak one of our cartoon explainer video templates and just watch the response you will receive from your customers. Not a flash animator? no problem you could hire someone from
freelancer that has flash cartooning skills that can edit the template (.fla) file for you!
*Every Flash Cartoon Template Product comes with 4 separate files:
1) .fla - Original Flash source
2) .swf - Shockwave Flash Movie
3) .wav - Animation soundtrack
4) .pdf - Licensing agreement.
If your just starting out animating with flash then our Flash cartoon templates can be a valuable learning resource to help you quickly get up to speed with the whole animation process as it pertains to the overall flash environment. Seasoned flash animators or professionals will fall in love with
how quickly and easily they can create new animations using our templates
. This can be a definite plus when you need to deliver a superior product on a limited budget and or daunting timeline. Our Flash Cartoon Templates are
resolution-independent
because each cartoon animation is contained in a graphic symbol which can be easily resized to any resolution (vector graphics).
The current resolution is set to 1920 x 1080 (Full HD)
which is quite standard these days on popular video sharing websites like YouTube, Vimeo etc. We utilize very descriptive folder names (Backgound, Prop, Trump, etc) in our template's library and layers section so that you can easily find and work with the various graphics symbols in each cartoon template file (.fla). All Flash cartoon templates are delivered in
Adobe Flash CS4 Professional format (.fla)
and can be opened in any higher versions of Adobe Flash. All of our cartoon templates are animated at
30 frames per second (fps).

Frequently Asked Questions:

"Can I use your Flash Cartoon Templates AS IS meaning without modification?"


Yes, you can purchase a separate license from Yo Minus Productions if you're interested please contact us at:
http://www.yominus.com/contact-us/

"How much does the additional license cost to use the template I purchased as is?"


An additional charge of the value of the purchased template, so if the template you purchased costs $29.99 then it would cost you an extra $29.99.


"So the cartoon template I purchased from your website is for a single-user?


Yes, if you require a multi-user license than please contact us at:
http://www.yominus.com/contact-us/


"How much does a multi-user license cost?


Up to 20 users - $20.00
Up to 40 users - $30.00
Up to 60 users - $40.00
*To purchase a multi-user license please contact us at:
http://www.yominus.com/contact-us/



"I purchased a product from your website and did not receive it via e-mail. Now what?"


Flash Cartoon Template products come with instant digital delivery, so if you did not receive a download link within an hour of your purchase, here are a couple things to check: 1) Make sure that your payment is not pending. If you sent an e-check or your payment has not been accepted, your purchase will be sent after the transaction is complete. 2) Check your junk/spam mail folder. Sometimes your purchase will get filtered into your junk mail. - If you still haven't received your purchase, please contact us at:
http://www.yominus.com/contact-us/


"Before I make my purchase can I see a sample license agreement for your flash cartoon temples?"


Of course just click here to download our Sample Cartoon Template License Agreement:
http://www.yominus.com/wp-content/uploads/2017/12/SampleCartoonTemplateLG.pdf


"How do I give credit to YO MINUS Productions"


In all projects in which the Flash Cartoon Templates or provided Soundtrack (.wav) are used, licensee shall give credit in one of the following formats:
Cartoons / Visual Elements provided by Yo Minus Productions (
www.yominus.com
)
Soundtrack produced by Yo Minus Productions (
www.yominus.com
)


"Do I need to give credit to Yo Minus Productions?"


We ask that you do and it is nice to be given credit as well however it is only a requirement if you have used one of our flash cartoon templates or Soundtracks (.wav) AS IS meaning without modification</strong. In this case then you are required to give credit in one or both of the formats outlined above and you will also need to purchase an additional license (refer to question 2) .


"I am using Toon Boom Studio on my Mac will I be able to use your flash cartoon templates?"


Yes, simply open Toon Boom Studio and choose "File" and then "Import Macromedia Flash Movie", then find the location of the .swf file for the particular template you purchased from us.


"Can anyone view my cartoons or still images that I created with your templates or do I need to buy a multi-user license?"


Yes, anyone can view the cartoons or images you create using our templates, however you must purchase a multi-user license (see above) if you are sharing our templates with more than one individual in a development environment.


"Other questions?"


Please feel free to fill out our contact form at:
http://www.yominus.com/contact-us/
You'll get 1 file (17.4MB)
More products from Yo Minus Productions