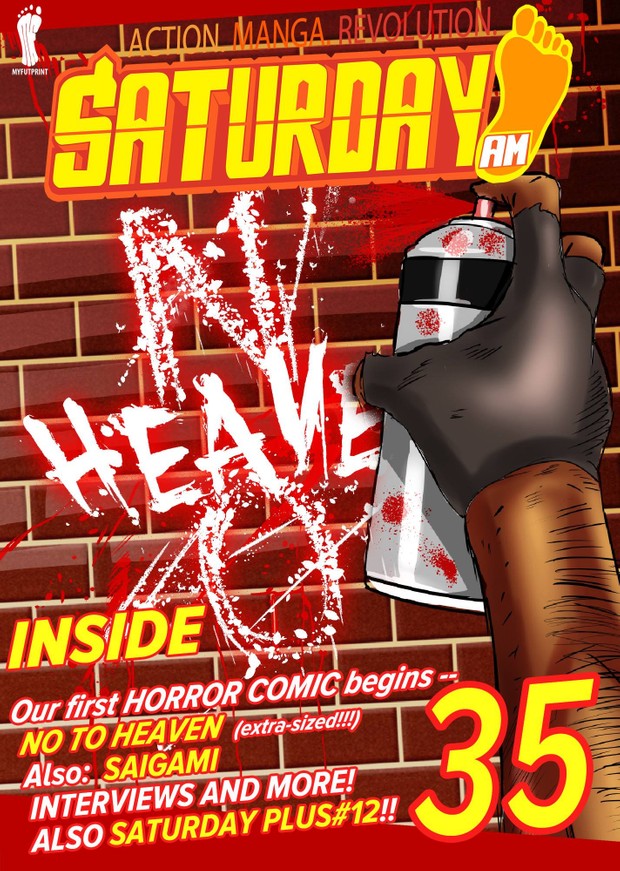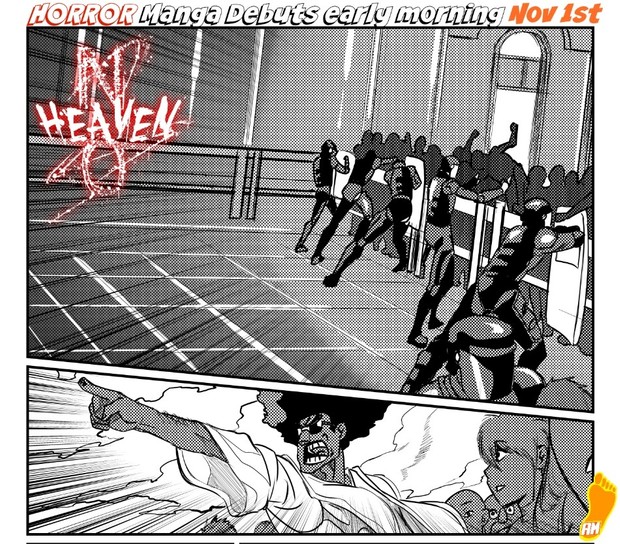 Saturday AM #35 (includes Saturday PLUS #13)
Is there any question to how BIG Attack on Titan is to Anime

or

The Walking Dead is to Comics/ TV?



Face it, Horror is IN right now.

At Saturday AM, we've spent most of 2015 in developing our own brand of DIVERSE, CHARACTER DRIVEN EXCLUSIVE COMICS -- from CLOCK STRIKER to MONSTER SOCIETY and ISLANDERS to now NO To HEAVEN!

NO To HEAVEN promises to be a landmark event for ALL of Saturday AM as it is more mature, more violent and more FRIGHTENING than anything we've done to date. Add to that the AMAZING ARTWORK of up and comer (and former PILOT Manga member) WILLIAM BRODIE and you have a true testament to the vision of Saturday AM as a place for NEW CREATORS and NEW COMICS!

We so believe in this that we created an EXTRA-LONG 41 PAGE CHAPTER 1.



But that's NOT ALL --- this issue also has the next part of the GINORMOUS ARC from Andrea Voros' SAIGAMI! The INITIATION promises to be action-packed and game-changing for Ayumi, Sean and Reiji!

Also, get some insights on the NEW TANKS from David Yoon (SPOON) and Andrew Sterling (STORYBOOK) and speaking of PILOT Manga --we unveil a new feature where YOU get to determine a NEW SERIES/ NEW CREATORS -- what is VS? And what is Oh! Minus? Learn inside!

FINALLY -- PREMIUM SUBSCRIBERS UNITE!!

YOU get to determine where we go with ANOTHER VS. entry in SHIFT! Likewise, see the FINAL chapter of OTOME LIFE and the debut of TWO NEW PLUS TRIALS -- LAWS (which adorns the cover by the amazing Leonardo Massip) and BLIND EXPANSION (interview with Wille S. Colon and Bert Arceo).
You'll get 1 file (291.6MB)
More products from Saturday AM