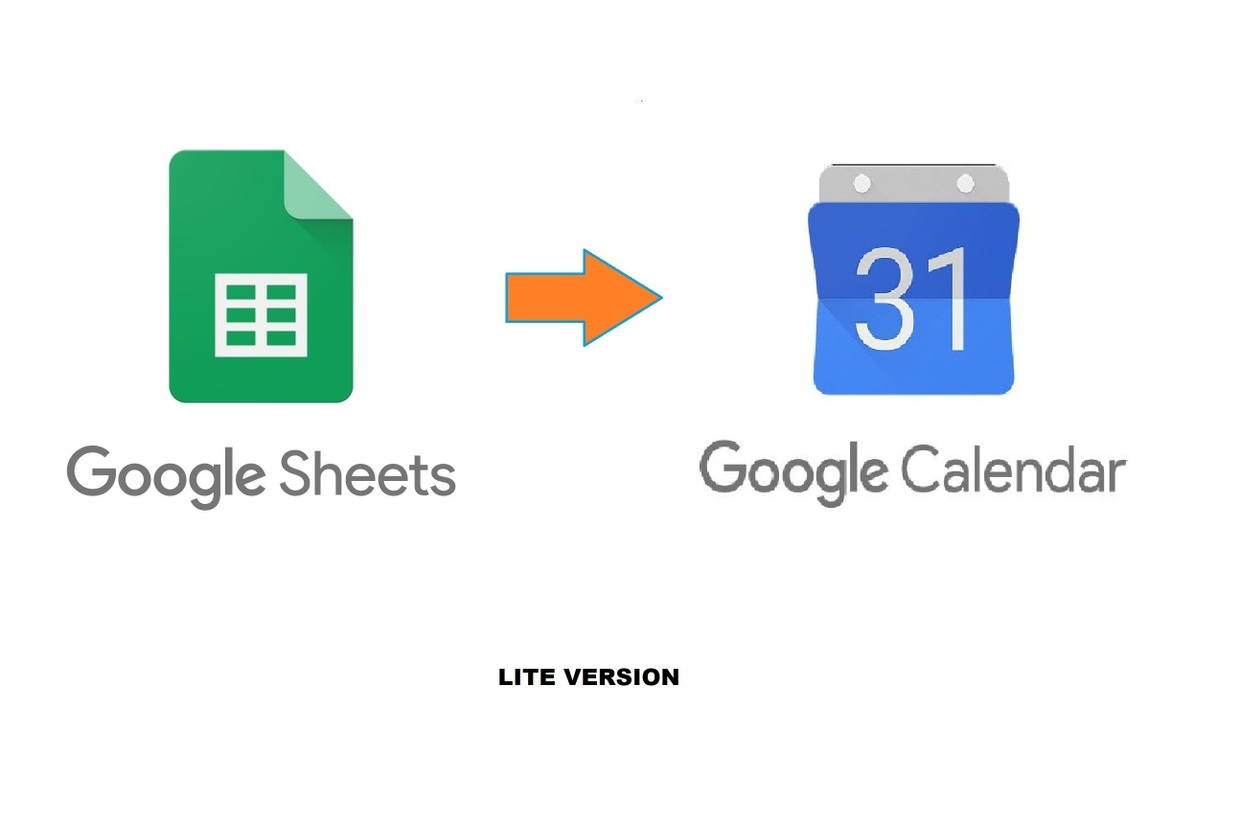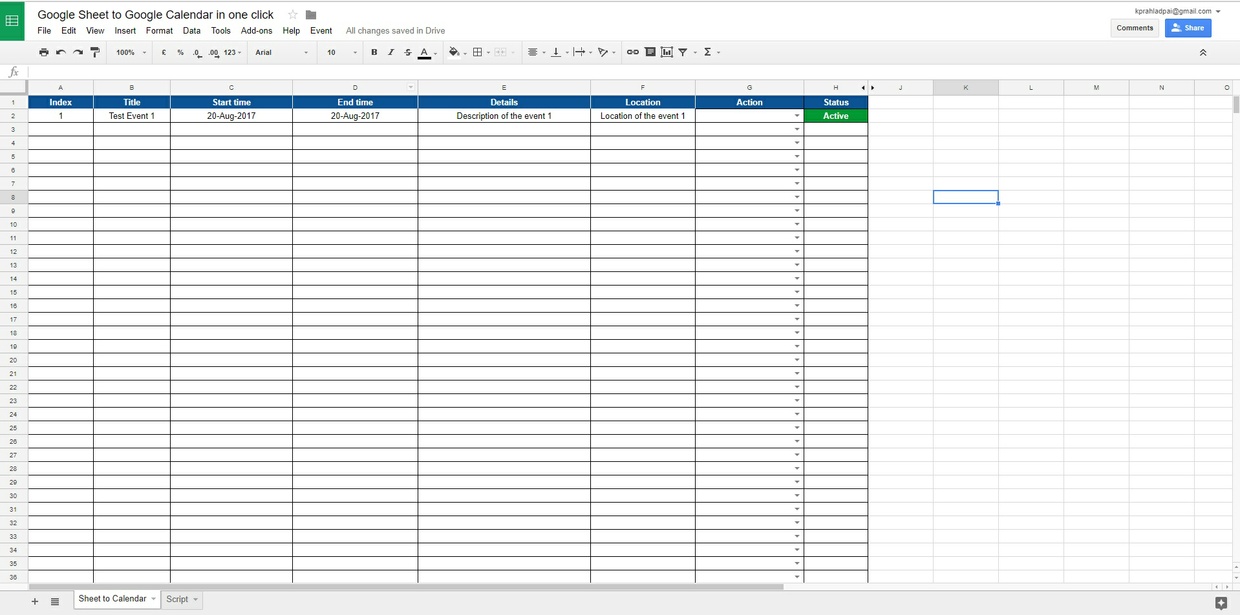 Script - Google Sheet to Google Calendar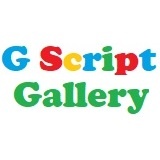 Welcome to G Script Gallery :When you buy the script, you will get a text file which contains the following
1) Instructions to use the spreadsheet.
2) Spreadsheet Link
3) Script for sending events from Google Sheets to Google Calendar 
Here are the instructions to use the script with a Google spreadsheet.
1) Setup the script in your Google spreadsheet by the following method
   a) Make a copy of the spreadsheet in your Google Drive.
   b) Enter the event details in the columns and run the script
2) The first time when you run the script you should get a prompt asking for authorization for the script to run. Allow the script to run. 
3) These permissions are necessary to access the Spreadsheet and the Calendar service. 
4) You can access your script permission settings anytime from - 
https://myaccount.google.com/permissions
5) For further assistance, feel free to contact us on
[email protected]
6) If you need more features and a customized version of the script, you can send us your requirements to
[email protected]
7) You will receive all lifetime updates to the script for free. 
8) Stay tuned for more amazing scripts.
You'll get a 1.8KB .TXT file.
More products from G Script Gallery