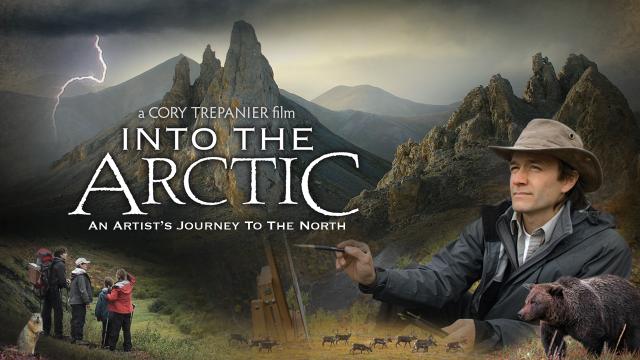 Into the Arctic: An Artist's Journey to the North
"Into the Arctic: An Artist's Journey to the North" is the compelling story of oil painter Cory Trepanier's first leg of his multi-year quest to explore and paint the dramatic wilderness of the Canadian Arctic.

Leaving his home in southern Ontario, this 2 and a half month long journey takes Cory and his family over 20,000 kms and into some of the least traveled regions of the country. After reaching the end of the road, they fly to the remote ocean-side community of Paulatuk, and trek on another 72km until reaching breathtaking canyons of the Brock River. With a tent for a home, they battle challenging weather as Cory lays paint on canvas, capturing the incredible arctic landscape.

Summer turns to fall on the tundra, caribou and grizzly bears are encountered, and then the artist finds himself in the ancient remote arctic mountains of Ivvavik National Park with a taste of winter in the air.

Cory's artistic and adventurous excursions engage the viewer, allowing us to experience this part of Canada in a moving way and inspiring us to appreciate our planet more.
You'll get a 1.2GB .MOV file.