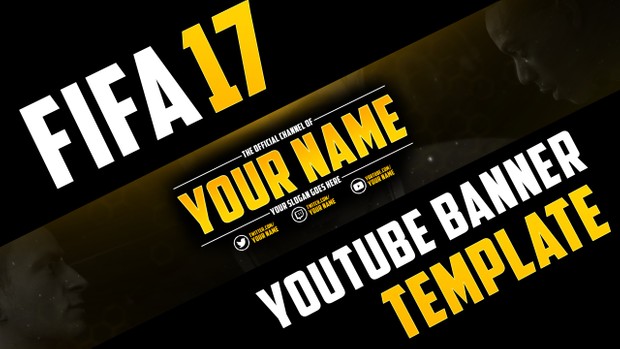 FIFA 17 YOUTUBE BANNER TEMPLATE
Hello here is an amazing youtube banner for you that wants to have a professional look of your channel but isnt that good editing. If you download this you will get a PSD file that you can open with photoshop and you will be able to change all the texts, colors and effects!

Hope you guys will like this and i hope that you could check out my youtube channel to Youtube: Westlund Graphics

Thansk for reading this and i really hope you will like everything. Have a nice day Cya!
You'll get 1 file (14.1MB)