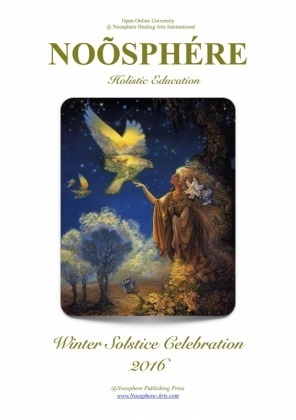 Art MAG NOÕSPHÉRE _20
This current Issue of NOÕS MAG dedicated to the Most Ancient Cosmic Traditions of ChristMas Celebrations, together with the Mother Nature Spirit Connection. The Ancient Vision of Our Ancestors of the Winter Solstice preparations and Its Mission for the Planet Earth. The Issue is decorated with beautiful Art work of the Very Famous English Artist Josephine Wall.
You'll get a 13.4MB .PDF file.
More products from Noosphere Healing Arts International