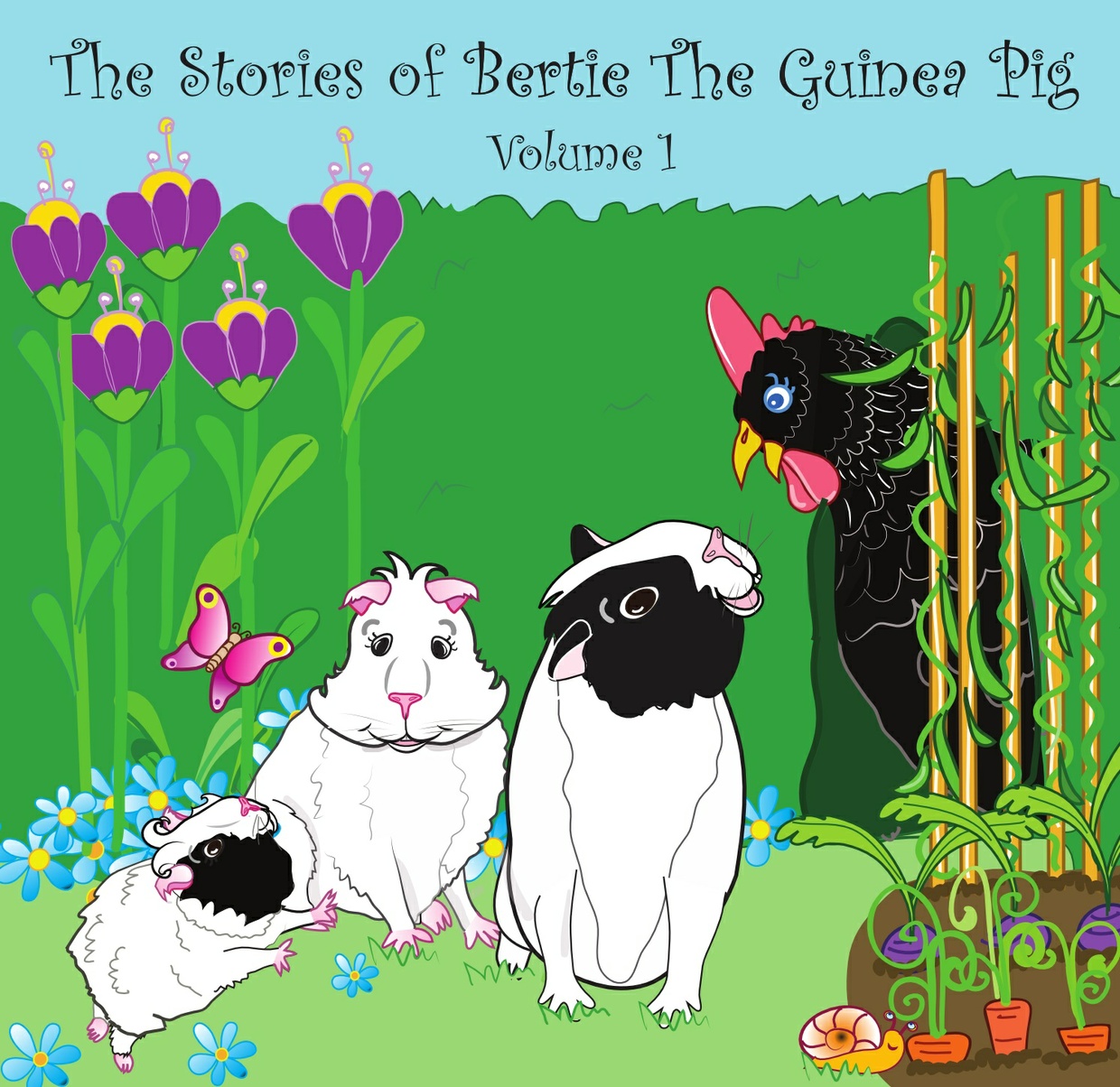 Audio books: The Stories of Bertie the Guinea Pig - Volume 1
Bertie's guinea pig books are written especially for younger children and these delightful little stories include author Helen's own pets. Listen out for their squeaks!
In this volume, Bertie meets a guinea pig with no squeak, helps out a clucky hen, copes with the arrival of a new baby and pays a visit to the vet!
Track 1: Bertie and the Big Squeak
Track 2: Bertie and the Cheeky Chicken
Track 3: Bertie and the New Baby
Track 4: Bertie Visits the Vet
Total running time: 18 minutes.
Not met Bertie yet? Discover all his stories at
http://bertieguineapig.com
Album is supplied as a zipped folder containing four mp3 files. Please extract all files before playing/uploading to your device.
Written and narrated by Helen J. Aitken © 2014 Album cover design/illustrations by Liz Lewis © 2014 Music courtesy of The Story Mouse.
You'll get a 33.5MB .ZIP file.
More products from Bertie the Guinea Pig