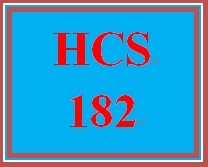 HCS 182 Week 3 Health Care Billing
HCS 182 Entire Course Link
https://uopcourses.com/category/hcs-182/
HCS 182 Week 3 Health Care Billing
Resource: Health Care Billing Worksheet
Complete Parts A, B, and C of the Health Care Billing Worksheet.
Click the Assignment Files tab to submit your assignment.
Part A: Match the appropriate term to its definition.  
1.
_______  Provider Liability for
Overpayments
A.
Mandated to find and correct improper Medicare payments made to providers.
2.
_______  Medicare Share Savings
B.
Medicare providers responsible for overpayment for claims that do not meet medical necessity, correct coding initiatives, or have documentation to support codes reported on claims.
3.
_______  Recovery Audit Contractors
C.
Medicare program introduced in 1996 to reduce expenditures due to inappropriate codes submitted on claims.
4.
_______  Medicaid Integrity Program
D.
Ensure the availability of records for governmental and other third-party agencies, time mandated by federal or state regulations.
5.
_______  HIPAA
E.
Provides funds to combat fraud, waste, and abuse of those providers seeking reimbursement from Medicaid.
6.
_______  Retention of Records
F.
Program to facilitate coordination and cooperation to improve the quality of care for Medicare fee-for-service beneficiaries.
7
_______  National Correct Coding
Initiative
G.
Provides federal protections for individually identifiable health information held by covered entities and their business associates and gives patients an array of rights with respect to that information. 
Part B: Match the appropriate term to its definition. 
1.
_______  Evaluation and Management Codes
A.
Includes physician work, practice expenses, and malpractice cost.
2.
_______   Modifiers
B.
Used in most evaluation and management and CPT codes to describe a patient visit and level of complexity of the visit.
3.
_______   Levels of Coding Key
Components
C.
Two-digit codes added to the five digit CPT codes to further define the service procedure.
4.
_______   ICD-10-PCS Codes
D.
Used for office and outpatient services.
5.
_______   Relative Value Unit
E.
Used to code medical necessity.
6.
_______   Revenue Codes
F.
A document sent to the patient and provider from the insurance payor that explains how the reimbursement amount for services is determined.
7.
_______   Explanation of Benefits
G.
An explanation of benefits document that is sent to the physician. It is a complete summary of all benefits paid to a provider for services completed for patients during a certain period of time.
8.
_______   Remittance Advice
H.
Health care given to low income patients for free or at a reduced rate.
9.
_______   Write-Off
I.
The part of a charge that is eventually paid by no one.
10.
_______   Contractual Allowance
J.
Amount of a charge is not allowed the insurance payor.
11.
_______   Charity Care
K.
Used to code hospital inpatient treatments and services.
12.
_______   ICD-10-CM
L.
A four-digit code on a facility's charge master to indicate the location or type of service provided to an institutional patient. 
Part C: Read the following scenarios and answer the questions that follow. 
1.     Mary presents her BCBS card to the office, which indicates that she has a $20.00 copay. The charges for her services that day are $120.00 for an office visit. How much should be collected at the time of service? 
2.     Sherrie needs to balance her cash drawer to complete the end of day close process. Her day sheet totals are as follows: 
Patient Name
Charges
Payment Type
Amount Paid
Anticipated Insurance Balance
Patient Balance
Joe Disney
150.00
Cash
25.00
125.00
0
Angela Murray
50.00
Visa
10.00
40.00
0
Shawna Johnson
300.00
Check
25.00
200.00
75.00
Misty Smith
500.00
Check
80.00
420.00
0
Kevin Gold
325.00
Visa
325.00
0
0
Robert Lane
775.00
Cash
75.00
600
25.00
Thomas Newman
185.00
American Express
85.00
0.00
100.00
Patricia Gorman
72.00
MasterCard
0.00
72.00
0.00
Alice Orange
433.00
Cash
162.00
200
71.00
TOTALS      
a.      What are the total cash payments? 
b.      What are the total charges for the day? 
c.      What are the total Credit Card Payments for the day? 
d.     What is the total amount of receivables due for the day? What amount is patient and what amount is anticipated insurance? 
e.      Fill in the TOTALS for each column in the table above.
You'll get 1 file (108.0KB)
More products from UopTutorials