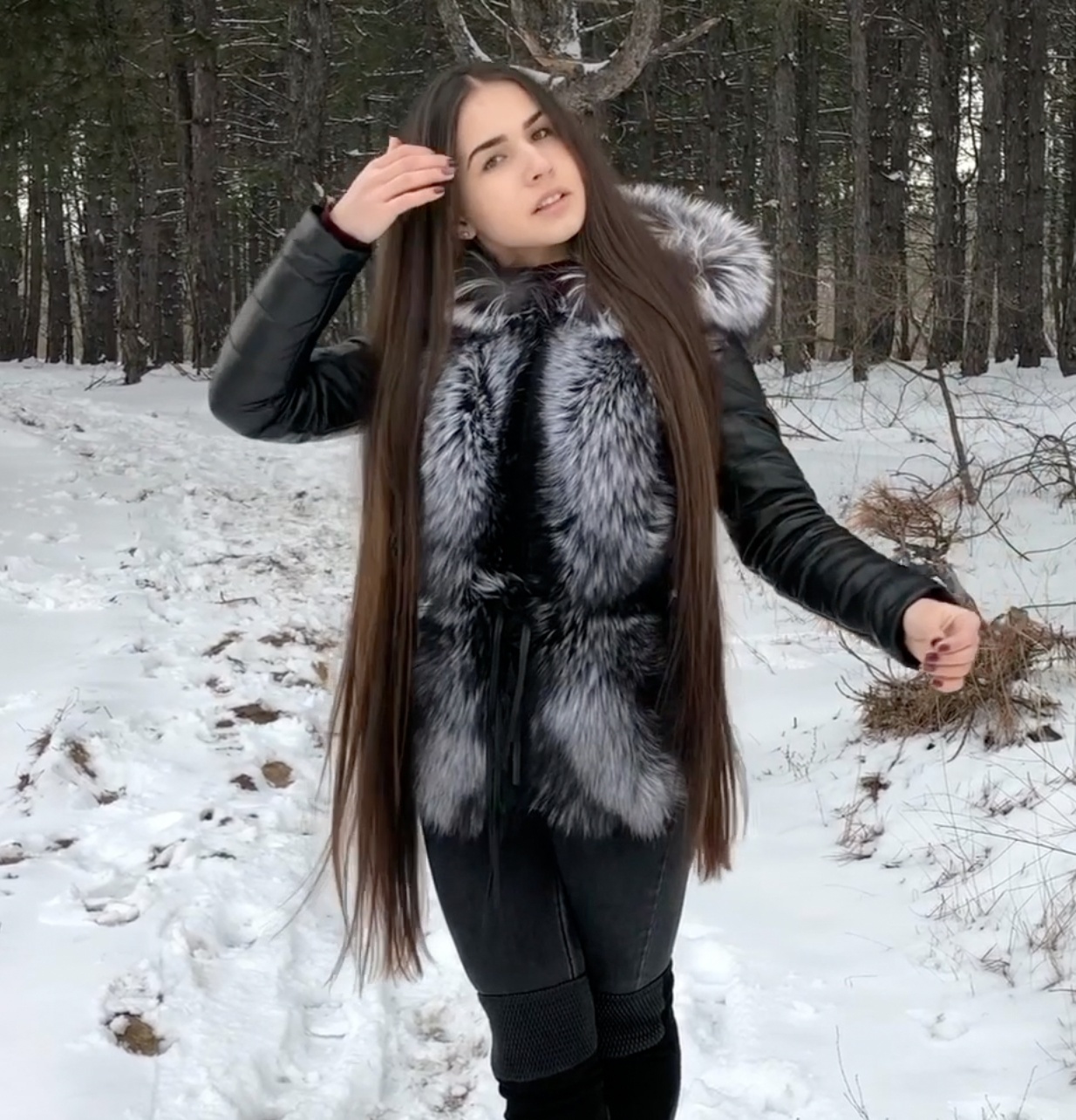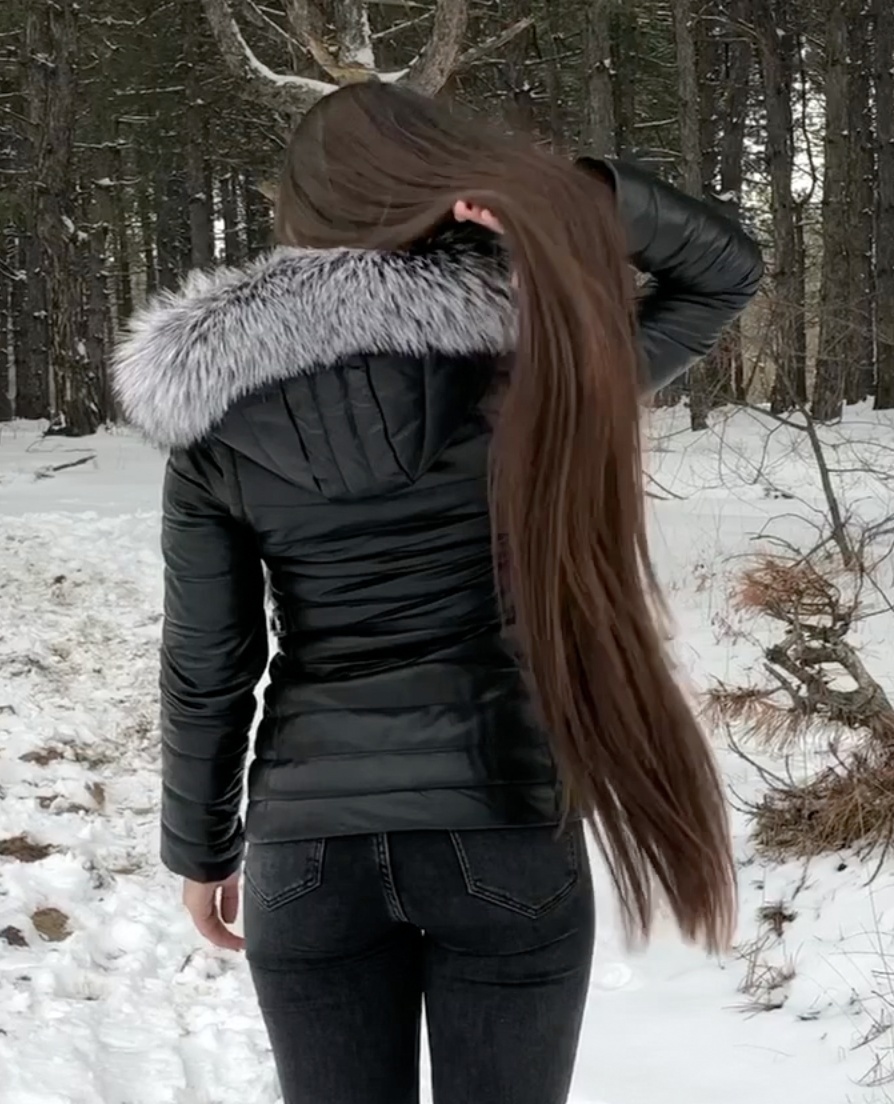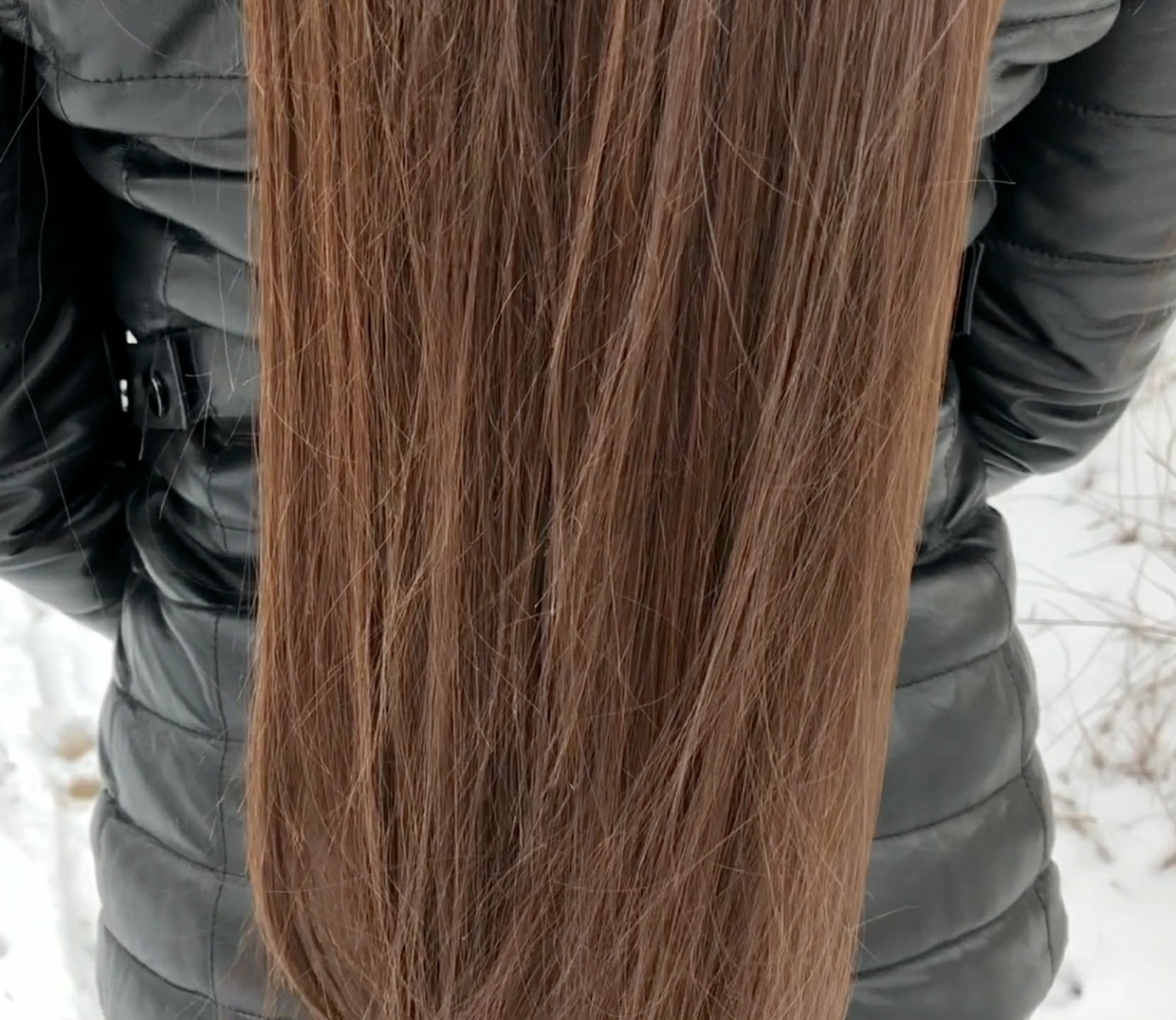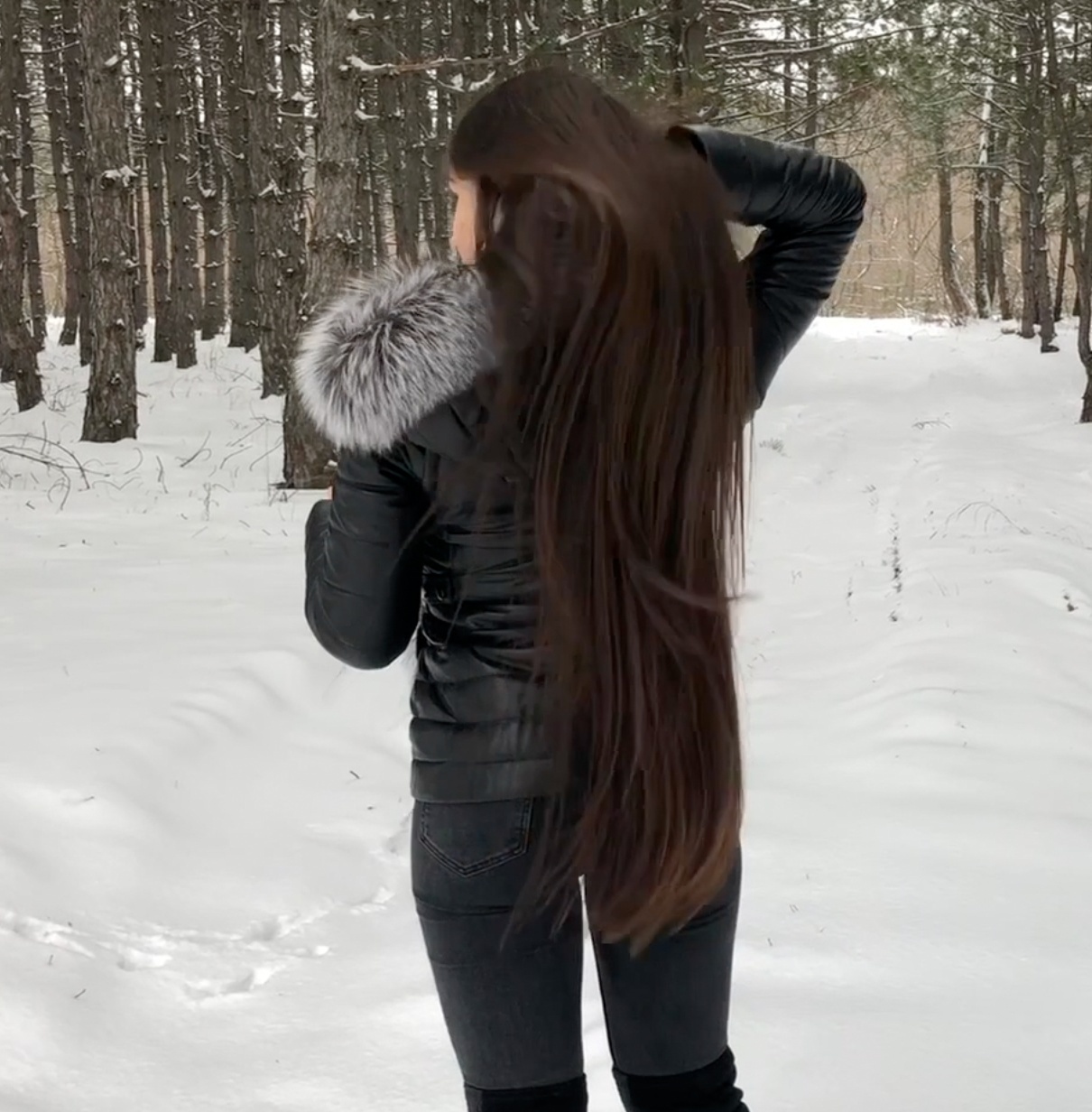 VIDEO - Diana´s winter
Preview: 
https://www.youtube.com/watch?v=HHn-_RCcOHE
Girls and women have to choices when it comes to being outside a cold winters day. They can either wearm a warm scarf, or simply use their own one, which is their long hair. Much better and much softer.
All jokes aside, having long hair is very beautiful at every time of the year, and Diana´s brunette, silky hair has a perfect contrast to the white, shining snow.
Her hair is very easy to see, and people that walk by her must drop their jaw when they see her beauty and her hair. 
She is very young, very elegant, and she definitely knows how to pose in front of a camera and do long hair videos.
Her thigh length, well maintained brown hair is perfectly silky and shines all the time, and it is not a mane that you want to miss the opportunity of seeing. 
Every person that loves super silky and shiny, as well as long hair should have every video of Diana, as she is one of our models with the most silky hair.
She is outside in this videos, having some warm clothes on, modeling just for you.
She does perfect hair display and play, hair flipping, throwing, making waves, swinging and swaying, stroking it to show how silky it is with her hand, hair shaking, handheld ponytails, closeup, hair parting and more!
Another great video with our fantastic model Diana!
This video is over 10 minutes in length.
If you buy this video within the first 24 hours, you will get a discount of 20%!
Discount code: discount
You'll get a 1.4GB .MP4 file.
More products from RealRapunzels