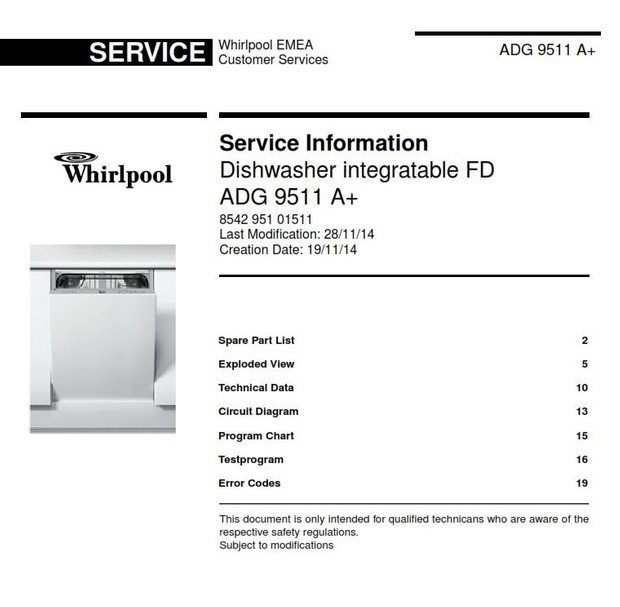 Whirlpool ADG 9511 A+ Dishwasher original Service Information Manual
Whirlpool ADG 9511 A+ dishwasher original service manual.

This service information manual is used by all original and certified Whirlpool technicians and employees.

This service guide provides you with the following information:
Spare Part List
Technical Data
Exploded Views
Circuit/Wiring diagram
Error codes
Test program.

Specifications:
Format: PDF
Language: English

Instant download!
So you can start your repairs, troubleshooting and/or maintenance jobs within just a few seconds!
You'll get 1 file (5.5MB)