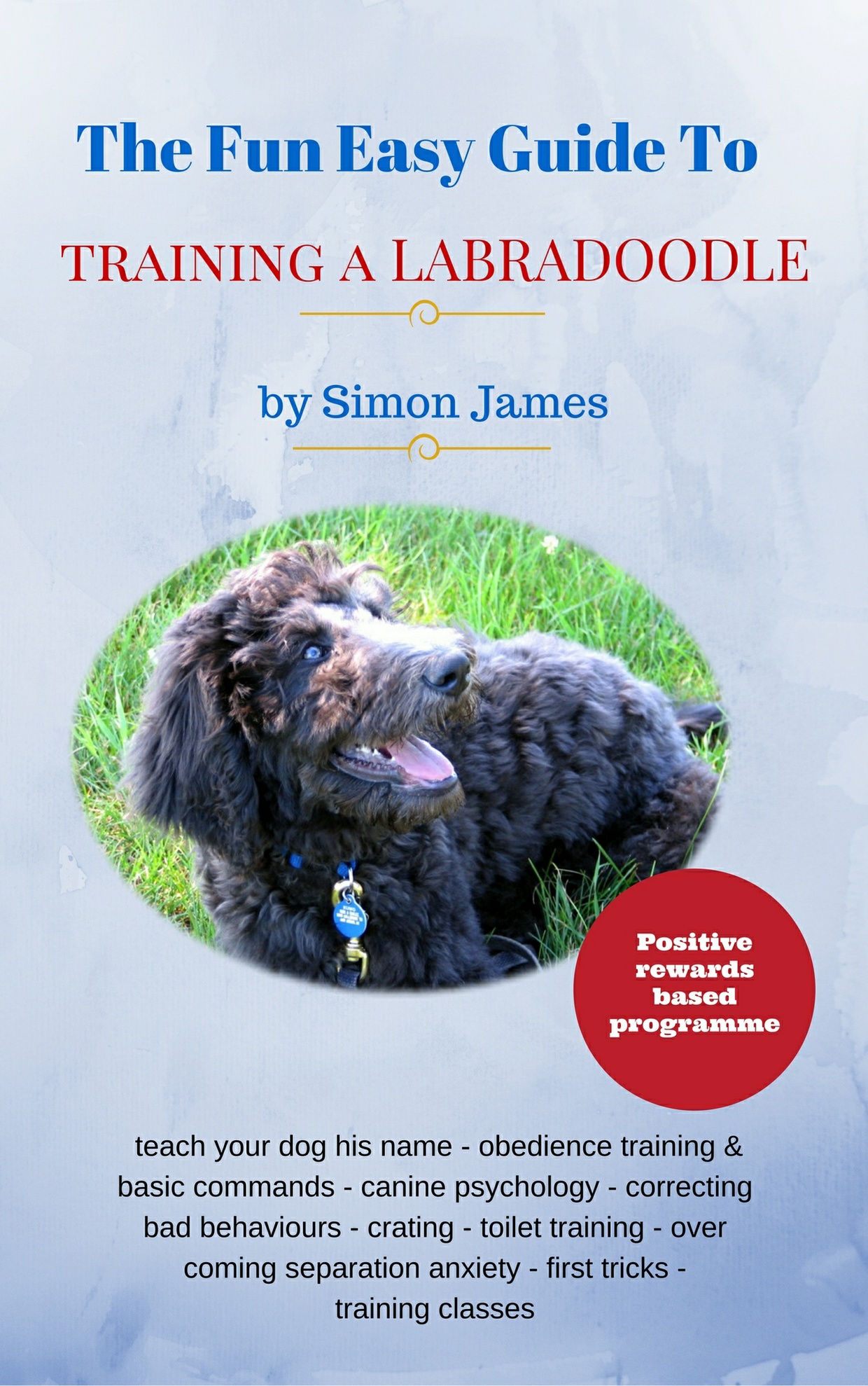 The Fun Easy Guide To Training Your Labradoodle
The Fun Easy Guide To Training Your Labradoodle
---
Training your dog is simply one of the best things you can ever do for him. But all dogs and all dog breeds present their own unique set of problems to overcome.
Sadly many dog training books are not breed specific and use out dated 'yank and yell' techniques.
This book is based on the Cockapoo breed and written to help and encourage Cockapoo owners to have success with a fun with an effective training programme.
The training programme is a modern rewards-based system that is enjoyable for the dog and owner!
This book is written and edited by Cockapoo owners that know and love the breed, and is perfect for the novice and experienced dog owner that wants to understand their Cockapoo and how to train him to be a happy well behaved dog.
If you haven't trained your Cockapoo or are just wondering what kind of commitment it takes, I encourage you to download the book and start the training programme. And above all else remember to have fun!
Contents
1. Why Train Your Cockapoo


Equipment


Training Environment


2. Canine psychology


Learn how your dog learns


3. How to train your Cockapoo
4. Teach your Cockapoo his name
5. House training


How to toilet train your puppy


6. Crating
7. Basic Commands


Sit


Down


Stay


Walking on the lead


Come


8. Correcting bad behaviours


What makes for a happy Cockapoo


Pulling on lead


Barking


Solutions


Train to not bark


Overcoming separation anxiety


Jumping up


9. First Tricks
10. Training Classes
11. Top Tips for teaching and training
You'll get a 32.0MB .PDF file.
More products from SimonJames