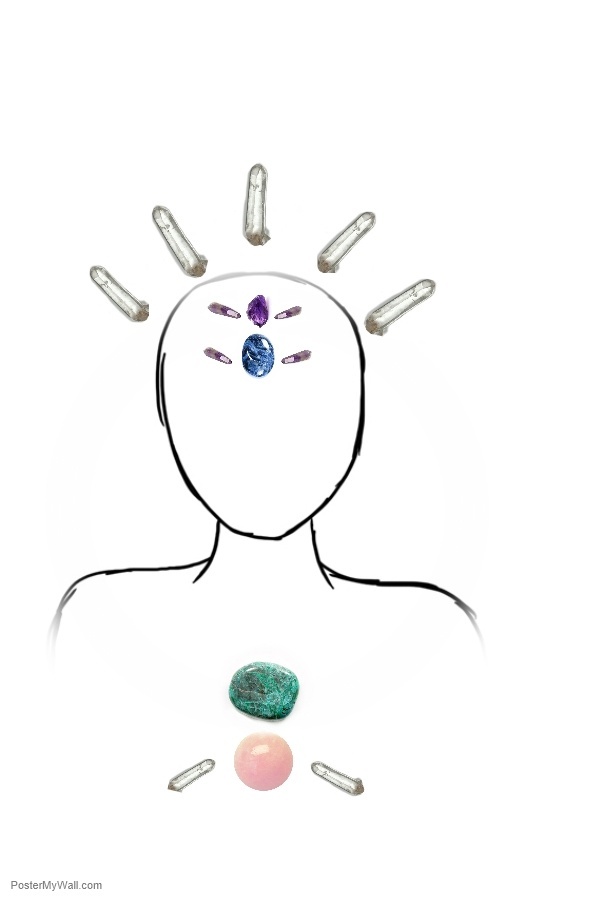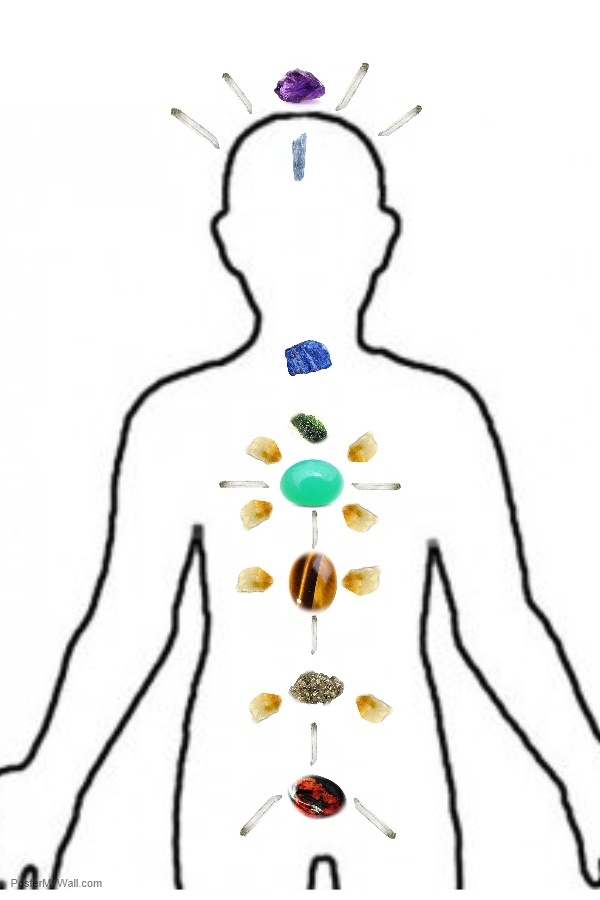 COMPLETE CRYSTAL HEALING LAYOUT GUIDE- FOR HEALING & TRANSFORMATION
WHAT WILL YOU LEARN?    
* How to place crystals on the body for healing & transformation    
* How understand & work with the 9 main Chakras    
* How different crystals work together for best results    
* How to take your crystal knowledge & practice from basic to advanced
* How to treat ADHD, Anxiety, Stress, Fertility, Self Esteem (& much more!)
  with crystals     
* Tips & tricks to maximise your crystal healing layout

There is a lot of information available on the healing properties of crystals, but there is hardly any instructive information available on HOW to use the suggested crystals and WHERE to place them on the body for best results.  Our 93 page 'Guide to Crystal Grids' takes the guesswork out of Crystal Healing. Covering 24 case-specific crystal layouts, (each developed and practiced by Master Crystal Therapist Kate Mantello), our guide is a must-have for anyone practicing or wanting to practice Crystal Healing professionally.    

INCLUDED LAYOUTS:
CLARITY
STRESS & ANXIETY (TREATING)
PEACE & TRANQUILITY 
SELF CONFIDENCE & ACCEPTANCE
CLEANSING & DETOXIFICATION
HEALING THE PAST
FERTILITY (SIMPLE LAYOUT)
TRANSITION & CHANGE (ASSISTING)
DEEP SLEEP & VIVID DREAMS
SPIRITUAL AWAKENING
OVERCOMING FEAR
ACCEPTANCE, UNDERSTANDING & POSITIVITY
PROTECTION
BALANCE & ALIGNMENT
ATTRACTING LOVE
ATTRACTING ABUNDANCE & SUCCESS
COMPLETE HEALTH & WELLNESS
ADHD (TREATING)
DEPRESSION & ANXIETY (OVERCOMING)
LOW SELF ESTEEM (OVERCOMING)
ADDICTION (OVERCOMING)
EMOTIONAL TRAUMA & HEARTBREAK (OVERCOMING)
FERTILITY (COMPLEX LAYOUT)
SEXUAL ABUSE  (HEALING)  

Each Layout includes an easy-to-follow colour diagram, plus information on who the is for, crystals you will need, how and where to place the crystals, how the healing works and tips to maximise the layout.  There is also a section on the Chakras and FAQs to help you get the most from your learning experience.

Enjoy!
You'll get a 2.1MB .PDF file.
More products from Evolve Holistic Healing