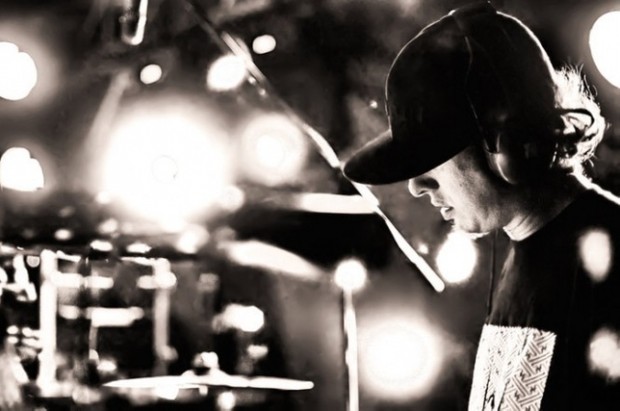 Adam Deitch Play-along Drum Transcription Video + PDF Chart
Killin' funk groove transcribed in the style of Adam's recent 'Percussion Village' Clinic for Zildjian in Milan Italy.

CONTENT

MP4 - HD quality Video, Original speed and Slo' Mo' sections included.

PDF - Colour coded 'expanded' 4 stave Drum Chart -
Easy - view, exponentially improves reading.

. Accessible for learning whether you read or don't read music.

. 'Slo Mo' Video - follow the notes at a 'sensible' pace before increasing tempo.

. Provides you with an achievable challenge in dexterity and coordination.

. Mixed Media system increases likelihood of storage in long term memory.

. Compatible with Windows PC & Mac Platforms, iPhone, iPad(s), iTouch

. SECURE download to your personal hand held device in moments

GUARANTEED
to raise your drumming game!



BIO

Adam's interest in hip hop was sparked by his production work with his home town rap crew, The Secret Service. In 1992/3, he was frequently the house drummer for The Nuyorican Poets Cafe in New York City, which backed up then emerging artists, Erika Badu, Mos Def, Company Flow, Mr. Lif and radio personality Bobito "The Barber".
Adam further honed his drumming and production skills while attending Berklee college of Music in 1994. There he met many like-minded, driven individuals, with whom he still collaborates to this day. The bands Fatbag, Lettuce, The Wallyís house band, The Formula and numerous other projects evolved from this network in Boston.
You'll get 1 file (17.8MB)
More products from Dean McCormick