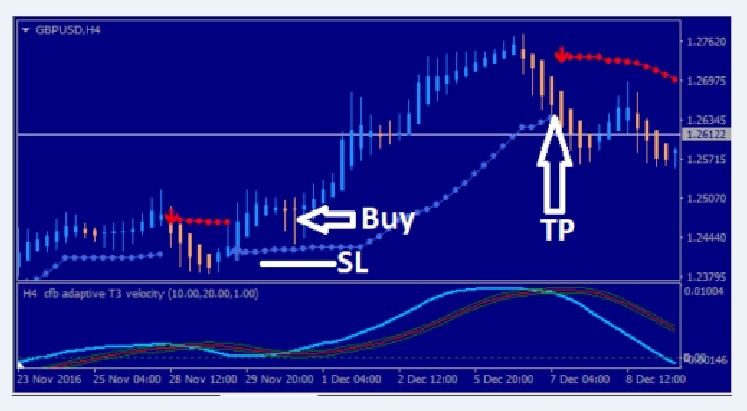 Power point Forex trading system for MT4
this is a  forex trading system which is designed for the swing traders and scalpers in the market. Power point is a trend following forex trading system. The Power point is tested in the past data and showed very consistent results. The risk to reward ratio is too good in Power point forex trading system. Most of the time, you would be targeting at least double of what you are risking when you trade with this trading system. There are four technical indicators in this forex trading system. It is a very simple one and doesn't require lot of time to understand it.

When you install Power point forex trading system in your trading platform, your chart should look like this:

Heiken Ashi
Heiken Ashi is a special kind of charting system which forms the candles based on past averages. The Heiken Ashi chart makes the price action smooth and helps you to figure out the direction of the market.

Bbands Stop
Bbands Stop is a forex trading indicator. It is a very useful tool for generating buy and sell signals. When the market is above the Bband stop, it's a bullish signal and when the market is below the Bband stop, it indicates bearish signal.

Moving Average
This forex trading system consists of four moving averages in the indicator window. The main blue moving average moves faster while remaining other four moving averages move slower. The crossovers of these moving averages confirm the trading signals.
You'll get a 31.6KB .EX4 file.