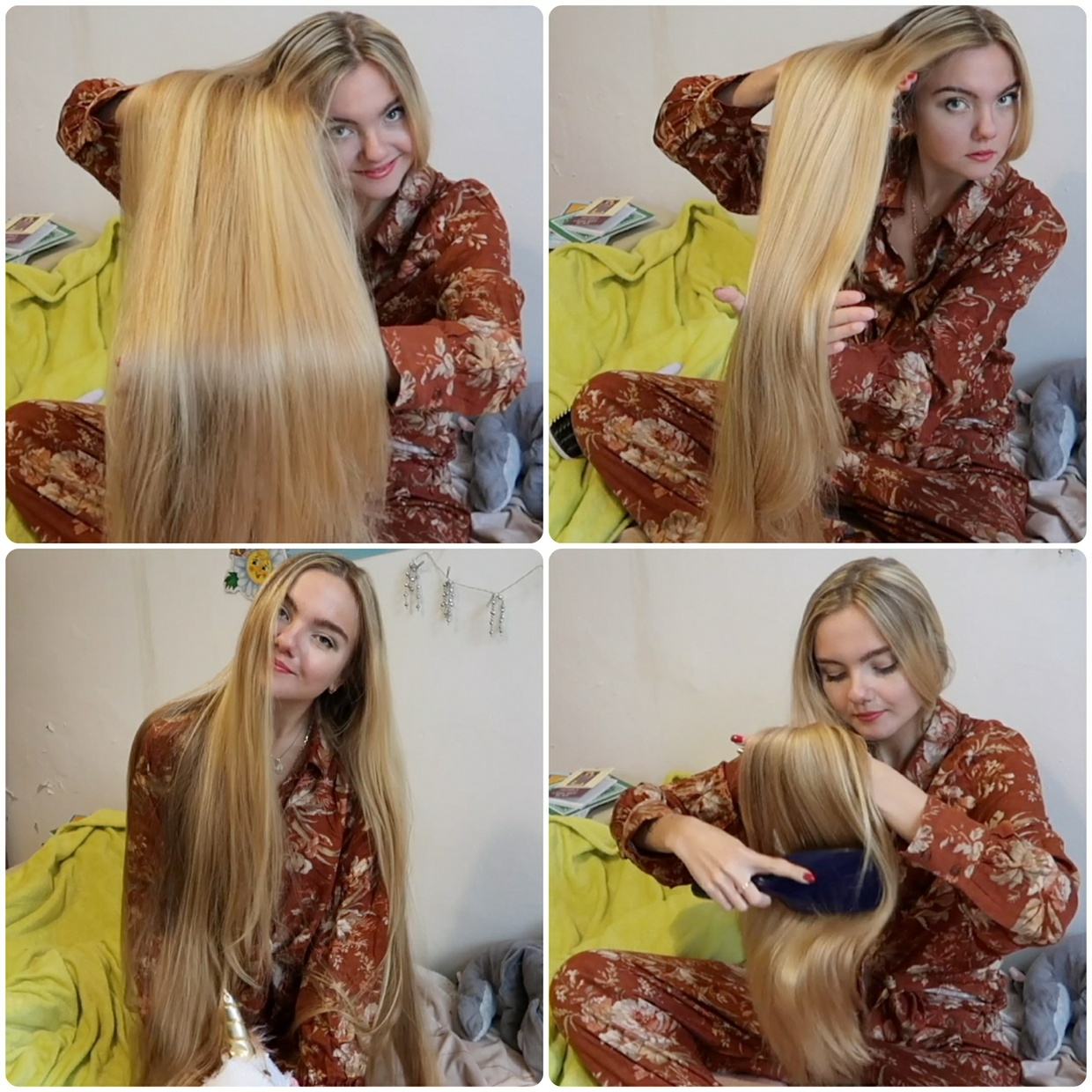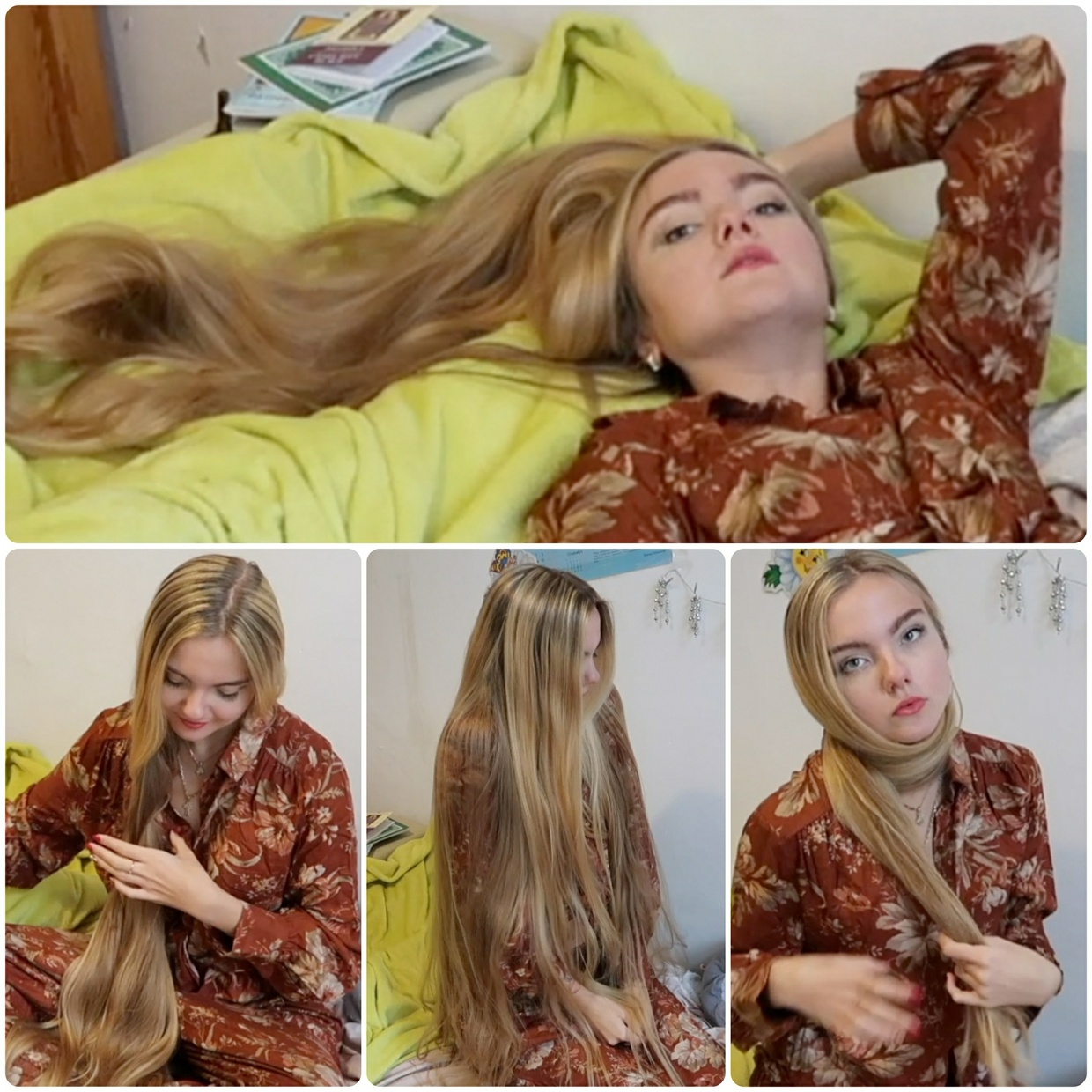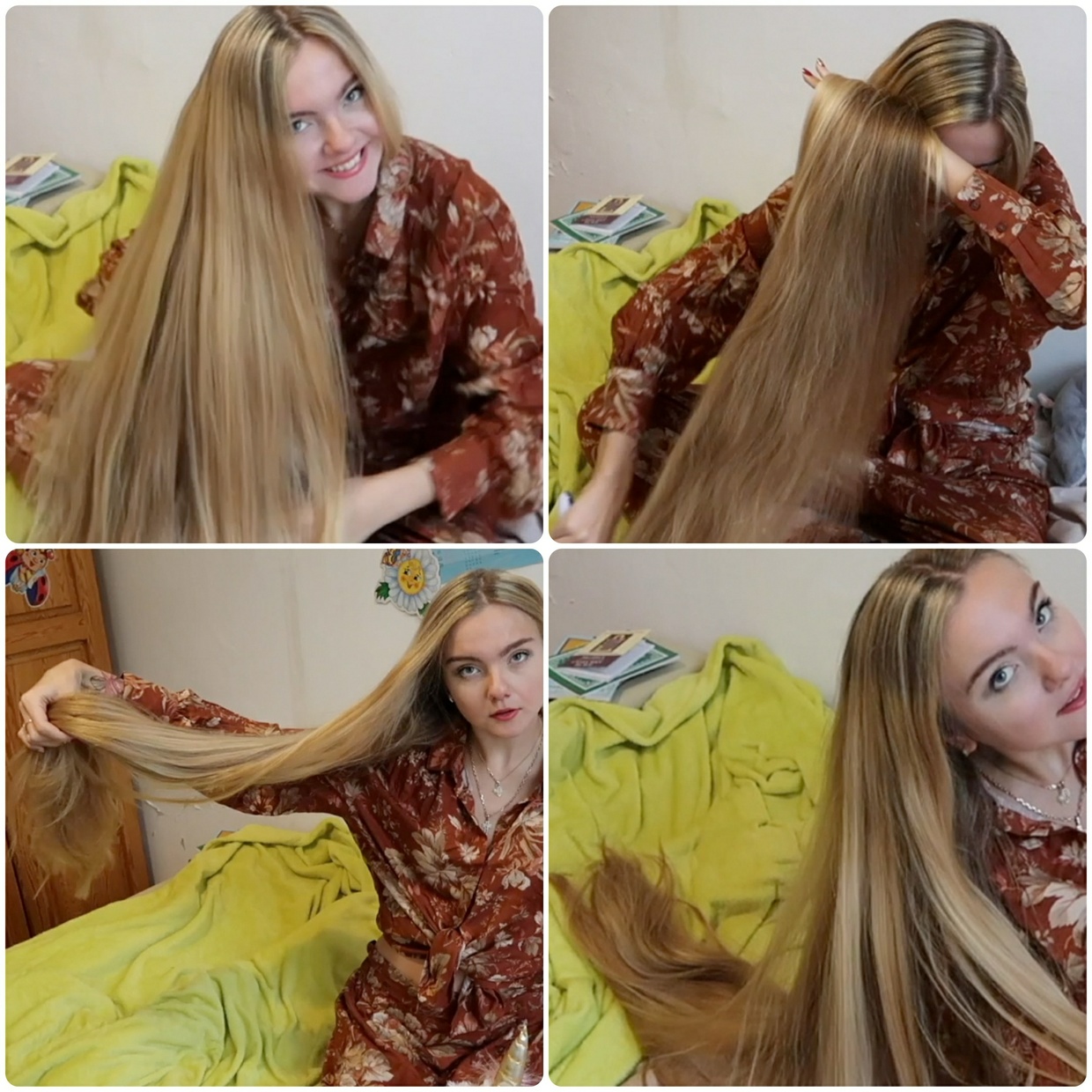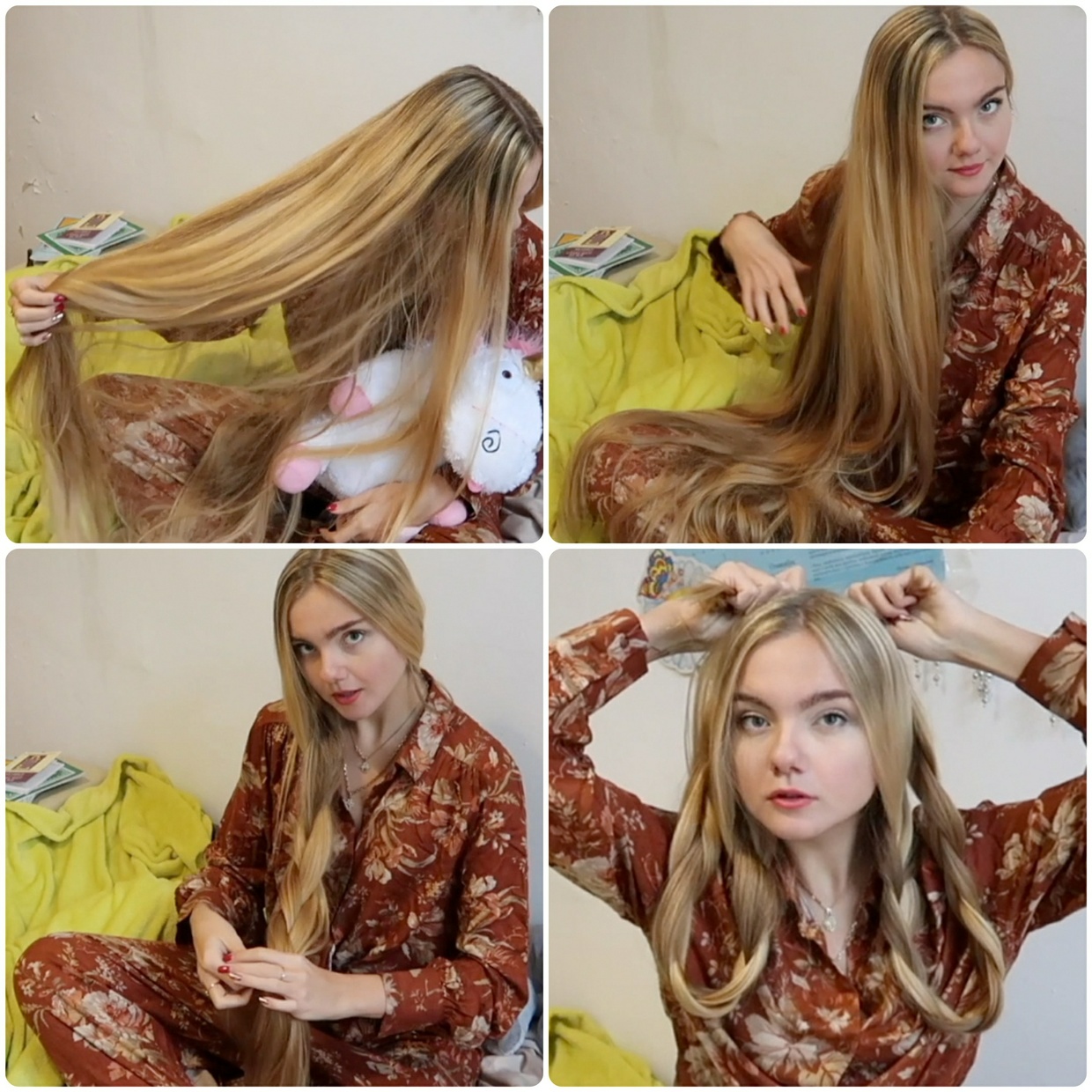 VIDEO - Blonde silk in bed
Preview: 
https://www.youtube.com/watch?v=FhSUtwg4FSY
Mariia has amazing hair. It is lower thigh length, blonde, has good thickness, and it is super silky and shiny!
This is the blonde ultimate dreamhair that every girl dreams of having!
She is very happy with her hair, and she wants to grow it even longer and better.
Being a RealRapunzels model, is a dream come true to her, and she is very happy to be a part of our fantastic family and team.
We could easily see in the first video we made with her, that she is a star and a true future Rapunzel, and she has come a long way. We will work more with her and make many more perfect videos such as this one.
This is a video where she is sitting and laying in her bed, having her very long hair flowing all around her, free, loose and beautiful.
There is a lot of great hair play in this video, and also some fantastic hair display. She is doing everything she can to show to you how silky and shiny her hair is as well as showing the full length, making your jaw drop while you think nothing but "WOW"!
In this video, you will see long hair play and display in bed, double braids and undoing of the braids, a single braid and undoing of the braid, long hair being laid perfectly in the bed, making waves, long hair tossing, long hair swinging and swaying, long hair parting, whipping her braids around, braided crown and much more!
This is a very cute and beautiful long hair video from one of the best, and her hair looks soooo soft, you can almost feel it in this video!
This video is over 10 minutes in length.
If you buy this video within the first 24 hours, you will get a discount of 20%!
Discount code: discount
You'll get a 892.6MB .MP4 file.
More products from RealRapunzels