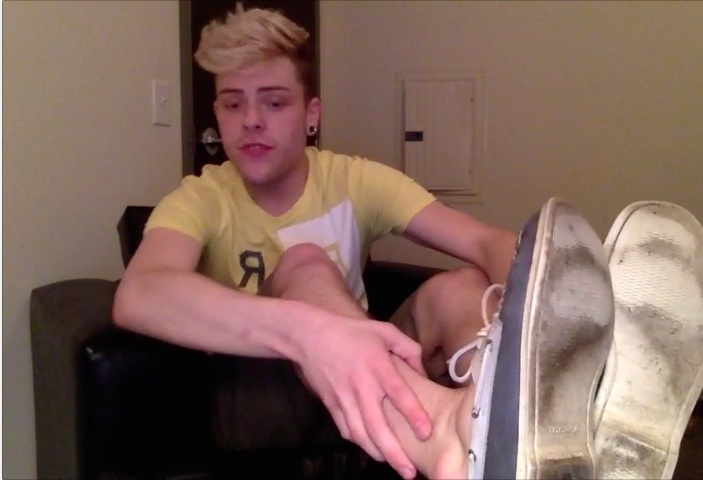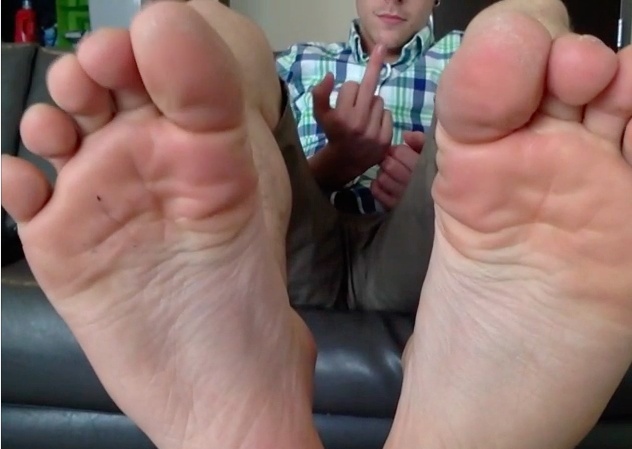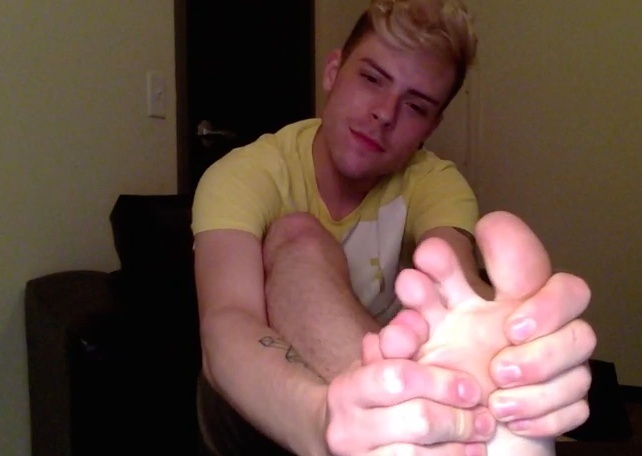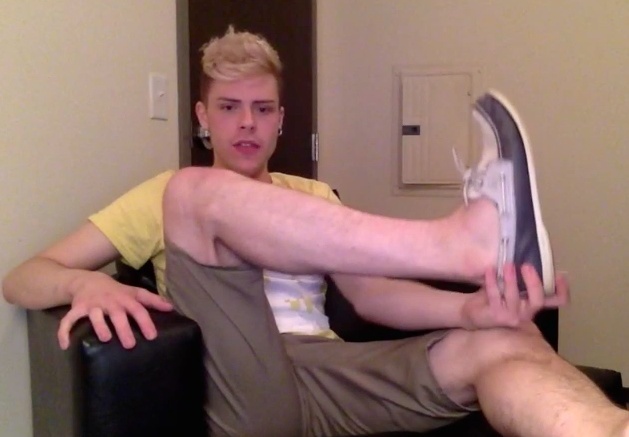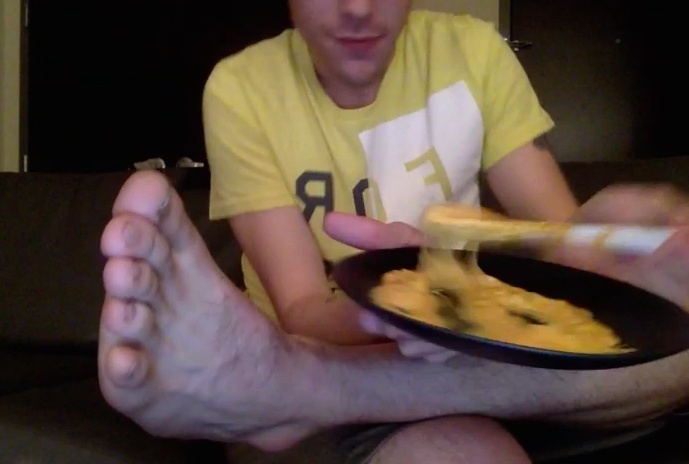 The Odd Request that Started it All... Two Other Clips. Sweaty Boat Shoes included!
Clip 1: Noah's very first film. Over one year ago, when Noah still had that crazy bleached hair, an old perv contacted him and asked him to do the strangest thing.  Yes, he wanted Noah to talk down to him while he put nacho cheese on his foot and forced the man to lick it off.  Noah gladly obliged.  Very Verbal

Clip 2: The old man is back for more, except this time it's later that night after Noah has been out on the dock all day rigging his sail boat.  In a pair of white and blue sperry's with black no-show socks and some gigantic smelly size 12.5 feet - well, Noah takes over.

Clip 3: Quick little clip of Noah in black socks and bare feet being mean and dominant.  

This is a rare set of footage. Roughly 5 minutes in total. I thought these clips were lost! Unreleased stuff!
You'll get a 119.2MB .MOV file.
More products from College Boy Feet Kingdom