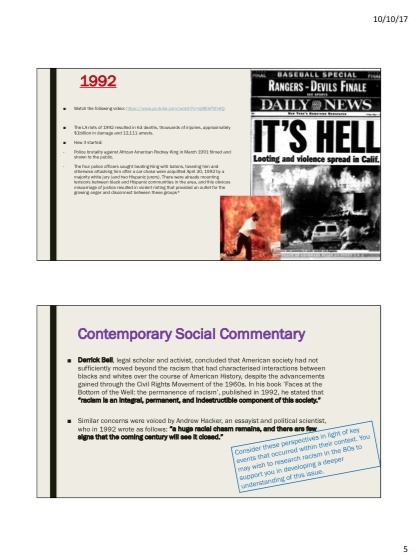 Remember the Titans socia context of the 90s PPT
I used this PPT to structure class discussions and activities on the social and historical context of the film 'Remember the Titans.' It provides positive examples of progress towards racial equality (in blue) and negative examples of significant racism (in red). I've included some quotes from analysts in 1992 and 1997 to give context to the various perspectives on racial tensions that existed at the time. There is also a short bio slide on Gregory Allen Howard, who wrote the script. There are questions and short activities included on the slides and some links to websites for further research. Students were pretty engaged with this and it served well as a revision resource leading into exams. We were studying the film for a context and values unit and I was pleased with the outcome.
You'll get a 1.2MB .PPTX file.