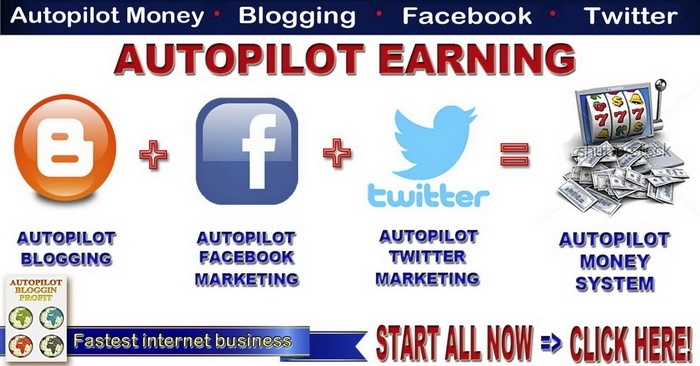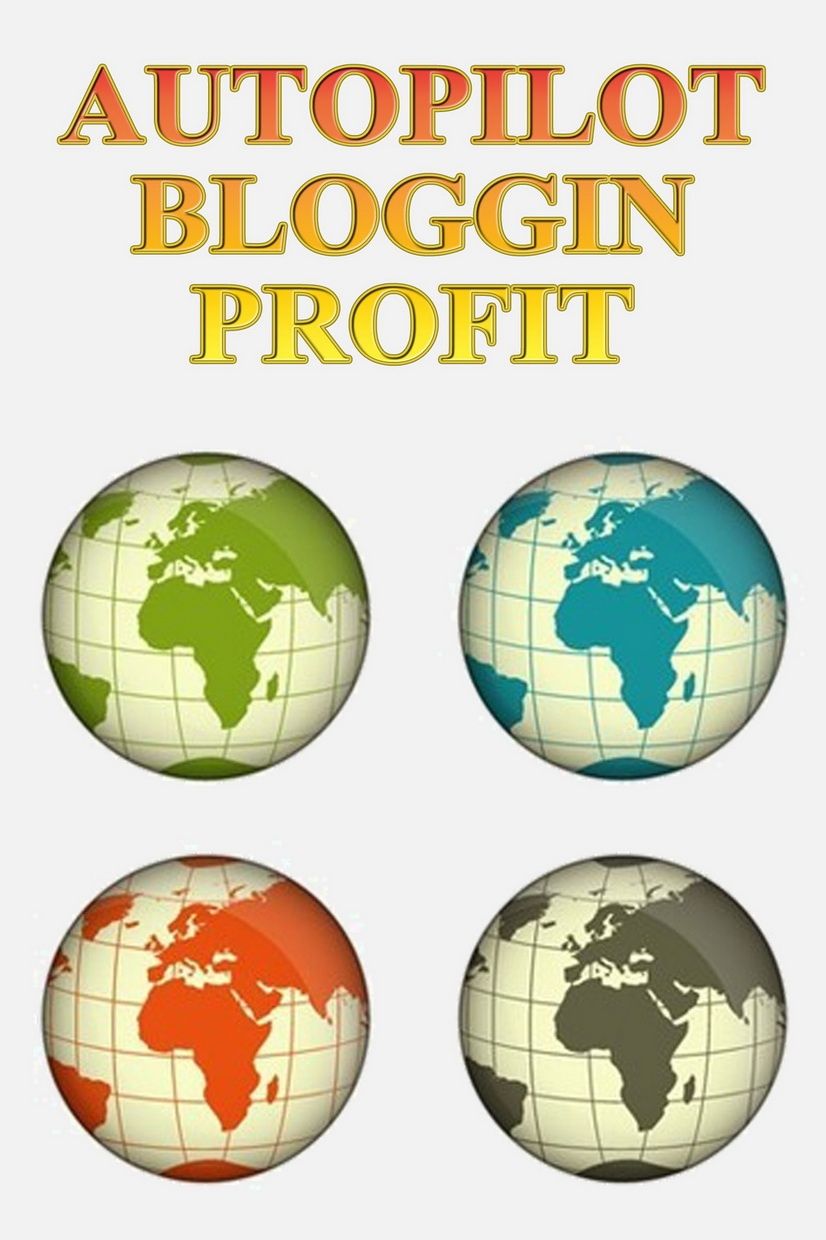 Autopilot Blogging Fast Money System
Learn to set Autopilot Blogging Fast Money System using Blogger blogs and how to get targeted traffic and buyers from Facebook and Twitter, all set-and-forget on autopilot that will become your express money system method.
Learn to set Blogging to be your most important marketing tool, promoting on autopilot your product with any hot trend news as blog post, no matter for what niche, and learn how to get targeted traffic, all on autopilot! Learn to set your product promotions to be on every blog content posting, that will be also automatically posted and promoted on your Facebook fanpage and Twitter accounts from where you will get targeted traffic and buyers for your products or promotions.
Start The Fastest Business on Internet with Easy Set-and-Forget the Step-by-Step guide made for absolute beginners plus learn important tricks you will not find anywhere else. Everything one time set will make money on autopilot rising steady organic traffic that Google likes very much and will rise your web position high, while marketing the products and making income, all set without spending a cent!!
What this techniques do is getting an instant unlimited autopilot content for Blogger Blog that gets laser targeted profit traffic.
And what all set without spending a cent means this:
- it is No writing articles, blog posts or website content
- No pay-per-click advertising on Google, Bing, Facebook, etc.
- No search engine optimization or even creating any websites
- No opt-in forms, email autoresponders or having to build a list
- No creating your own products or services to sell
- No need to sell anything or even generate any traffic!
- Autopilot marketing on social networks like Facebook and Twitter
- How to promote your website or business on every blog post no matter the niche or keywords, best method ever!!
Learn how to make your small company only with setting autopilot blogs even on any hot news niches, that will promote your products no matter the niches, and will do the job forever.
And all this with No need for hosting pays, installing Worpress or installing any plugins for automate blogging, no need of installing and adjusting plugins for blog content or buying expensive softer for the same purpose, no need for social bookmarking of any kind whether free or paid, no need for doing all this anymore!
Easy Set-and- Forget Step-by-Step guide made for absolute beginners with best tricks how to do it you will not find them anywhere else. Like us and fallow us on Facebook Fanpage to beontime informed with latest updates and new info about this extraordinary Fast Money System here:
https://www.facebook.com/autopilotbloggingmoneysystem/
Don't miss the discount that soon ends, to get this product only here from this website.
7aM2
$9.95
54fc87eb9d29c964b01b66cf
You'll get a 1.2MB .RAR file.