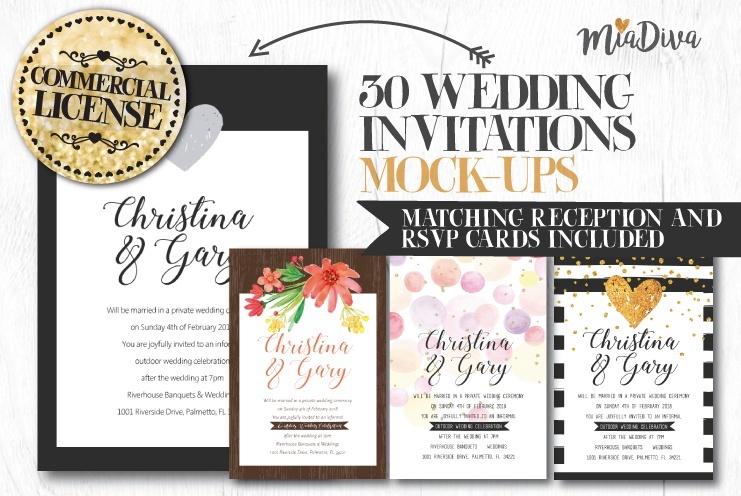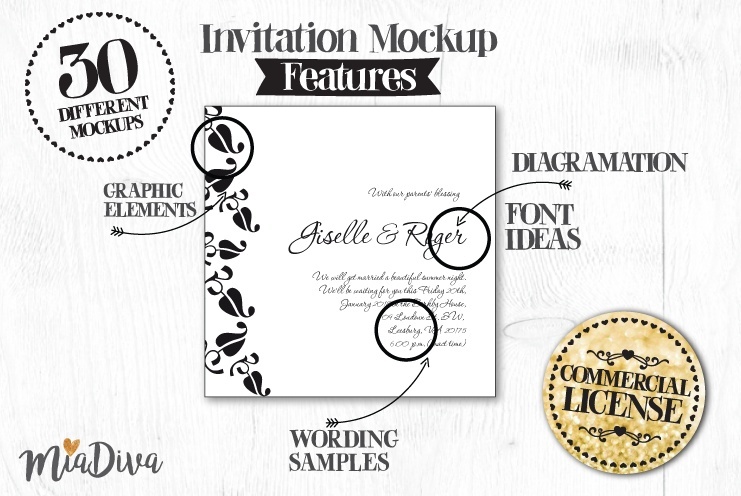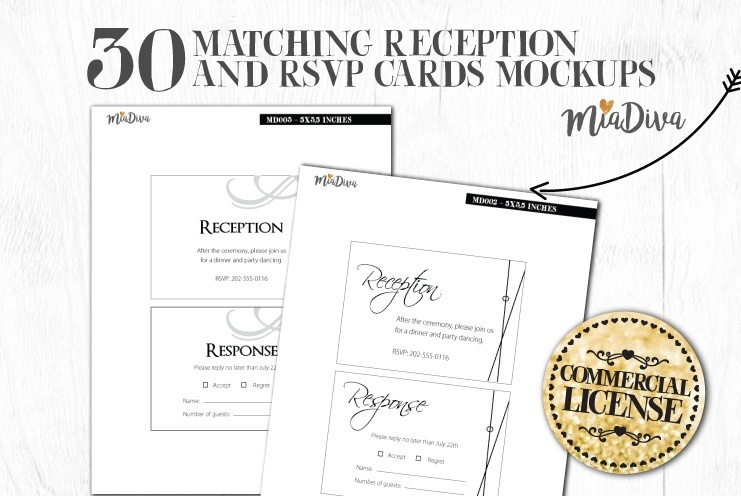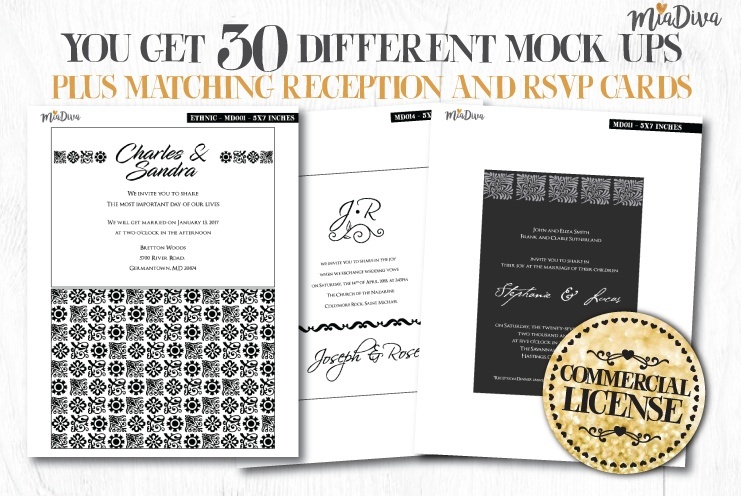 Miadiva wedding invitations layouts pack
PREMIUM WEDDING INVITATION MOCKUPS

Start a profitable business!!
Create your own unique invitations in just minutes.
100% personalized. 
Get 30 mockups to create unlimited unique invitations.
Pick any texture, choose a color palette and customize the text.
Don't waste time creating layouts.
Just use your creativity choosing a nice background and some graphic elements.  Focus on the fun!
The layout is already done!  
---
This pack includes: 


30 wedding invitation templates.


Matching reception and RSVP cards for each template.


All designs are .EPS vector files.


21 color palettes for almost any wedding style.


Wording inspiration.


Commercial license that allows you to sell every design as a finished product!


---
Everything you need to build your own business in a very profitable niche!
Make thousands of unique designs and sell them as custom digital or printable invitations in any marketplace you want.
This set is perfect for wedding planners! 
Do not limit yourself with the same design.
Each couple and each wedding is different!
Make custom designs for any occasion!
You'll get a 78.1MB .ZIP file.