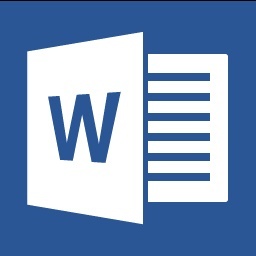 BUS 230 Week 10 Discussion 1,2 and Quiz
Course outcome in focus:

·         Describe supplier selection, evaluation, supply research opportunities, and future trends.

 

Activities:

Readings:

·         Chapter 16: Other Supply Responsibilities

·         Chapter 17: Supply Function Evaluation and Trends

·         Case Study: Ross Wood (16-1)

 

Supporting Topics:

Lecture 1 Topics:

·         Receiving

·         Logistics and warehousing

·         Inbound and outbound transportation

·         Production planning

·         Accounts payable

·         Investment recovery
Lecture 2 Topics:

·         Organizing for supply research

·         Supply research opportunities,

·         Supply planning process

·         Supply budgets

·         Performance measurement systems

·         Establishing metrics

·         What is happening in supply management
 

Lectures/Discussions:

Lecture on receiving, logistics and warehousing, inbound and outbound transportation, production planning, accounts payable, and investment recovery.
 

Discussion 1: Ross Wood. Students will respond to the following:
o   Describe and explain the pros and cons of subcontracting logistics for a building or moving enterprise.

o   Provide recommendations to Claude Dakin in Case 16-1:

o   Explain, in addition to Ross Wood's reason, why taking over the responsibility for accounts payable might be the only way.

o   Describe an alternative way and provide a rationale.

 

Lecture on organizing for supply research, supply research opportunities, supply planning process, supply budgets, performance measurement systems, establishing metrics, and what is happening in supply management.
 

Discussion 2: Trends. Students will respond to the following:
 

o   In addition to joining a professional organization, discuss other actions you could take to keep yourself informed of the changes in the field of purchasing and supply management. Provide at least three (3) actions.

o   Speculate on the future trends that will impact purchasing and supply management in the year 2020. 

 

·         Week 10 Quiz

Students are to take the Week 10 quiz that covers the materials in Chapters 14 and 15.  The quiz is located in the course shell under the Week 10 tab. This is an open book, timed quiz that can only be taken once with a time limit of two hours.  The quiz consists of twenty multiple-choice questions with each question worth 6 points of a total of 120 points for this quiz.

Online students are to complete the quiz by Monday 9:00 a.m.  On-ground students are to complete this quiz before the Week 10 class meeting.
You'll get a 13.9KB .DOCX file.
More products from www.courseworkguru.com