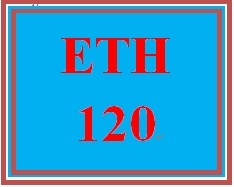 ETH 120 Week 2 America's Religious Diversity
Entire Course Link
https://zh.scribd.com/document/340327850/Uop-Tutorial
 ETH 120 Week 2 America's Religious Diversity 
Watch "America's Religious Diversity," located on this week's Electronic Reserve Readings page.
Schaefer (2015) discussed a battle over public religious displays in this week's reading, an item addressed in this video. How might a particular religious group view this controversy as possible discrimination?
Discuss and respond to your peers.
You'll get a 33.0KB .DOC file.
More products from UopTutorials