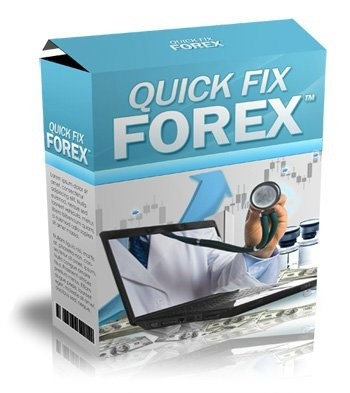 Quick Fix Forex - Manual System - Reliable "TRADE ALERT Entry and Exit Signals" MT4
Hi there Fellow Trader


Had enough Forex regrets? I know I have! How much time and money have you spent on Forex "systems" so far?

Like me, far too much, I hear you cry? And for little reward, I guess.


I'd just about given up trading Forex when this new trading system came my way.

To be honest, I have made money trading Forex, but somehow I never seemed to be able to capitalize on my profits - they just seemed to evaporate over the next four or five trades leaving me just a few dollars better off than I was before!


Now I'm making regular and sustainable profits, because I'm getting reliable TRADE ALERT entry and exit signals.

The answer to sustainable Forex succes is ===== Quick Fix Forex!

If you, like me, just want:
--- A simple Forex system that's easy to follow.
--- A Forex system to make you money while you hold down your day-job.
--- And you know by now that Forex "Robots" don't work, right.
--- And you also realize that "Signal Services" don't work either.

Mark from Quick Fix Forex will show you exactly where you're going wrong, and how close you really are to success...

Mark will not only going to prove to you why these kinds of things never work. He will show you something that does. Not only does it work... it works very, VERY well.

Quick Fix Forex™ is a complete system that tells you when to enter and when to exit.
There is no gambling your hard-earned money on some "robot" or "automated" system.
There is no risking your cash on some untested "signal service".
There is no nailing-biting stress over when to enter and exit using your own discretion.
The software indicators ALERT YOU when a trade signal is about to be generated.
Increase your weekly profits 100%


You will receive one WINRAR file. Do not use 7-Zip.

INCLUDES MANUAL

UNLIMITED LICENSE.

High Risk Investment. Trading foreign exchange on margin carries a high level of risk and may not be suitable for all investors.The possibility exists that you could sustain a loss of some or ALL OF YOUR INVESTMENT.
You'll get 1 file (158.6KB)