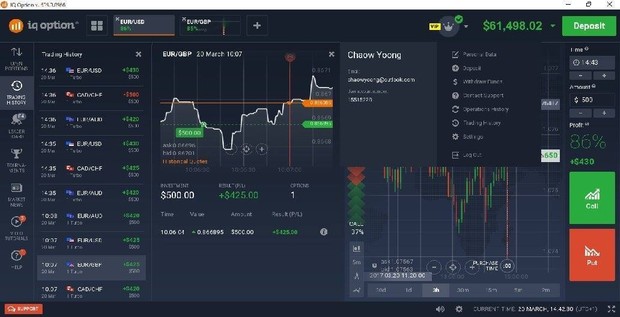 100% Accurate No Repaint Indicator for binary option and forex MT4 System
EXTREMELY ACCURATE
FOREX AND BINARY OPTIONS INDICATOR WITH 100% WIN RATE


IT WORKS WITH THE MT4 PLATFORM ON EACH TIME CHART

THE INDICATOR GIVES YOU AN ARROW INDICATOR

AND AN AUDIBLE SOUND THAT TELLS YOU WHEN TO MAKE THE TRADE.

THIS IS A NON REPAINT INDICATOR

STOP LOSING AT BINARY OPTIONS AND START WINNING!

Here are some testimonials of people who have used this indicator:


Jay from California: I decided to give this indicator a try and I have raised my ctoptions binary options account
from $98 to $6000. Thank you so much! I just can't lose! This actually works!

Greg from New Jersey: I was skeptical at first and then I decided to take the leap and get this indicator. I am so
glad I did because my binary options account exploded with positive gains! Great job on this indicator!
I am so glad I found it!

Stan from Florida: I was tired at losing with binary options and I was looking for a solution. I found this indicator
from a video on youtube and I decided to try it. Boy am I glad I did. It truly says what It is going to do.
Now all I do is win! I can't believe I ever tried to trade without this indicator.
Great job with this indicator! I give it a 1000 thumbs up!

I currently use this indicator as my primary indicator! It is very accurate and was made to win at 90% or higher!

This indicator will come with step by step instructions on how to install it and use it.
You'll get 1 file (37.6KB)
More products from yuterwr675