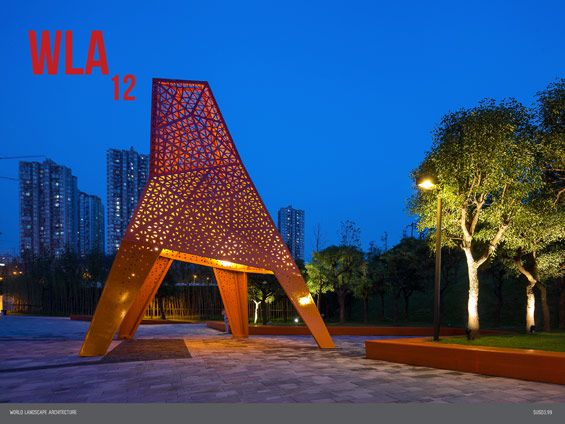 WLA 12 Magazine
World Landscape Architecture publishes its latest edition of WLA Magazine. The 12th edition of WLA includes 12 previously unpublished projects from various firms including Martha Schwartz Partners (Cover), HOSPER, Grant Associates, ONG&ONG, ASPECT Studios, HASSELL, AECOM, Urban Initiatives with Arterial Design, Inside Outside, GROUPE IBI-CHBA, Basic City, Felixx, Mandaworks, Adept, Hosper Sweden, WSP and others. The 12th edition also includes the full data from the 2014 Outlook Survey indicating that the world is confident about the year ahead.
More from this seller
WLA #06 includes built and unbuilt projects including urban design, recreational design, urban plazas, hotels, riverfronts, public art, from across the world including USA, UK, Denmark, China, Canada, Taiwan, Australia, New Zealand, Belgium and Tibet. This edition includes projects from Stoss ...
The 08 edition includes projects from Active City Transformation, Thorbjörn Andersson With Sweco Architects, OKRA, Groupe Ibi-Chba, SWA Group, Lees+Associates, Karres En Brands, and the Transiting Cities Competition
WLA 07 is full of colorful project including projects from BIG | TOPOTEK1 | SUPERFLEX, Martha Schwartz Partners, Sasaki Associates, NBBJ, ASPECT Studios, Balmori Associates, MKSK | OLIN, Nomad Studios and Urbanbs. WLA 07 is full of wide range of projects from across the world from the small ...