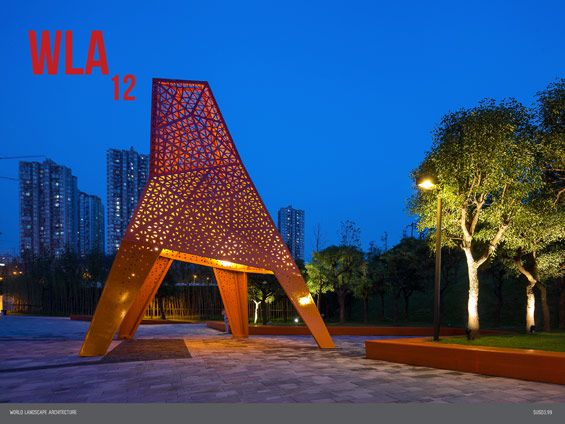 WLA 12 Magazine
World Landscape Architecture publishes its latest edition of WLA Magazine. The 12th edition of WLA includes 12 previously unpublished projects from various firms including Martha Schwartz Partners (Cover), HOSPER, Grant Associates, ONG&ONG, ASPECT Studios, HASSELL, AECOM, Urban Initiatives with Arterial Design, Inside Outside, GROUPE IBI-CHBA, Basic City, Felixx, Mandaworks, Adept, Hosper Sweden, WSP and others. The 12th edition also includes the full data from the 2014 Outlook Survey indicating that the world is confident about the year ahead.
More from this seller
WLA #03 feature project was STOCKHOLMSPORTEN by BIG (BJARKE INGELS GROUP) Projects featured in this edition include STONE RIVER | JON PIASECKI AQUA-CULTURES | STOSS LANDSCAPE URBANISM DARLING QUARTER | ASPECT STUDIOS LA MUÑECA | OGLO STOCKHOLMSPORTEN | BJARKE INGELS GROUP BEACH PROMENADE | SPEKTRUM ...
Projects featured in WLA 04 include MARGARET MCMILLIAN PARK | BDP SHIFTING FIELDS | ACT CENTRAL DELAWARE RIVERFRONT MASTER PLAN | OLIN RIVER OF LIFE | HASSELL WILMINGTON WATERFRONT PARK | SASAKI ASSOCIATES PETRA STRATEGIC MASTER PLAN | DESIGN WORKSHOP STAR MAZE | LOLA, DELTAVORMGROEP AND PIET ...
The WLA #05 includes built and unbuilt landscapes. It is great to see a wide range of projects from USA, New Zealand, Canada, UK, Italy and Guatemala. The contributing firms in #05 include Labics, Sasaki, SWA Group, MKSK, Taylor Cullity Lethlean And Wraight + Associates, OKRA, HM White, and NIP ...
Choose product
Place order
Download product
Secure 256-bit connection
Choose product
Place order
Download product