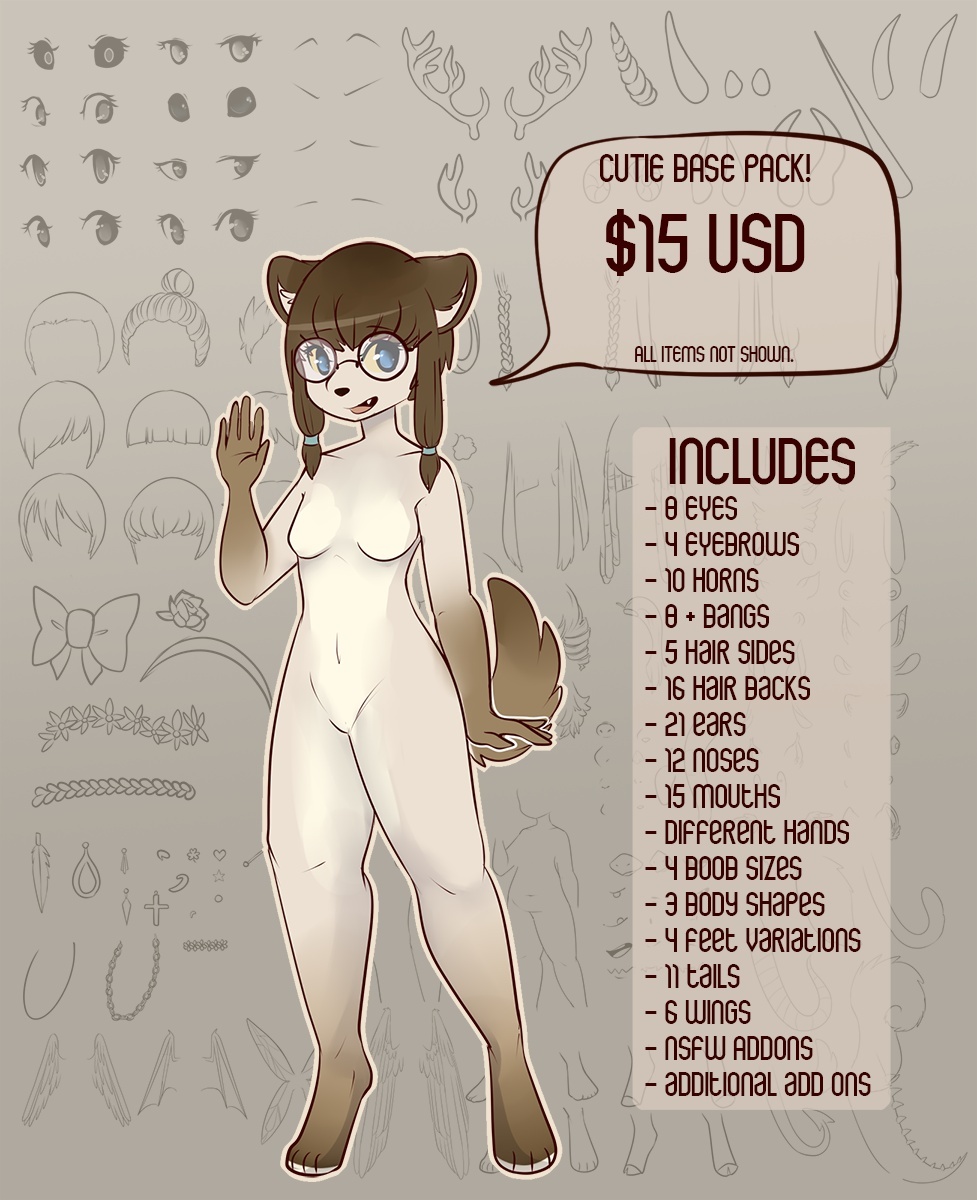 Cutie Base.SAI
This is the .SAI version!
Terms and Conditions
1. DO NOT REDISTRIBUTE THIS BASE. pls dont ;v;
2. Feel free to make adoptables, ref sheets, ych, whatever you want-- and sell for money $$$.
3. Credit me every time you use this base.
4. Feel free to edit this base as much as you want.
5. You can make add ons to sell, but this base cannot be included in the package.
6. Please do not trace or use if you haven't paid for it!
There are no refunds on bases.
NSFW bits here - 
https://sta.sh/02bzdceqidcg
You'll get a 12.9MB .SAI file.
More products from Gabby's Stuff
.PSD
$0+
.SAI
$0+