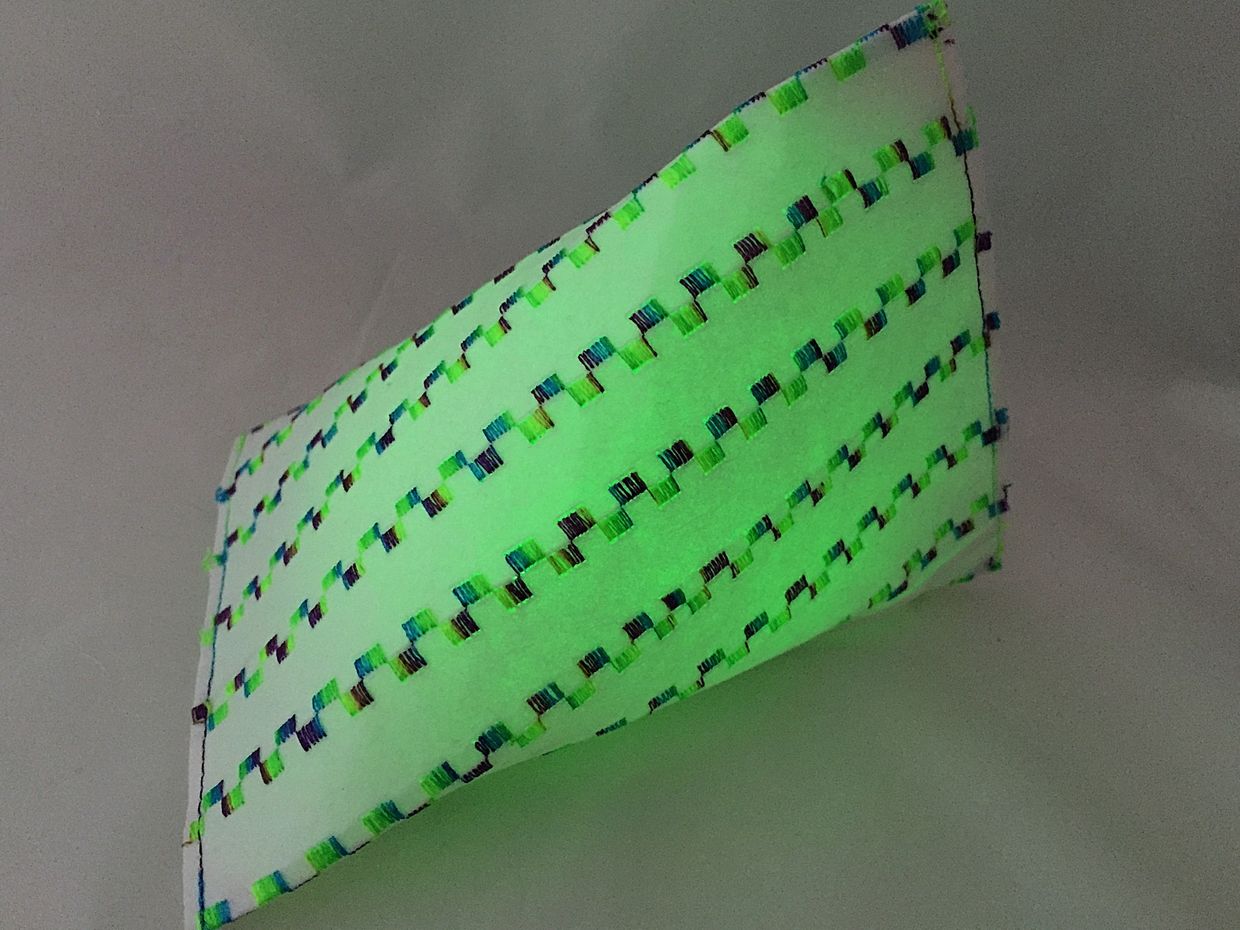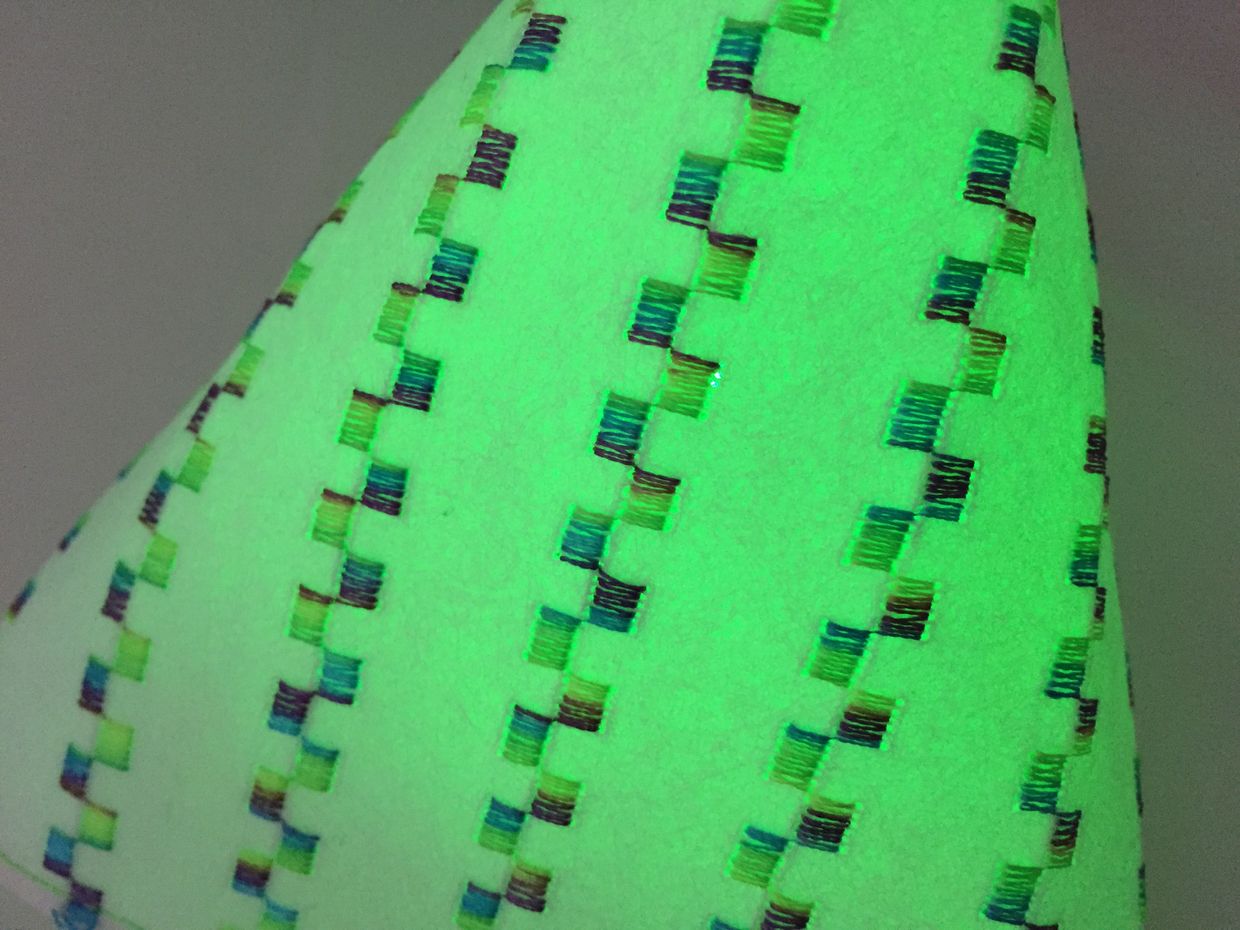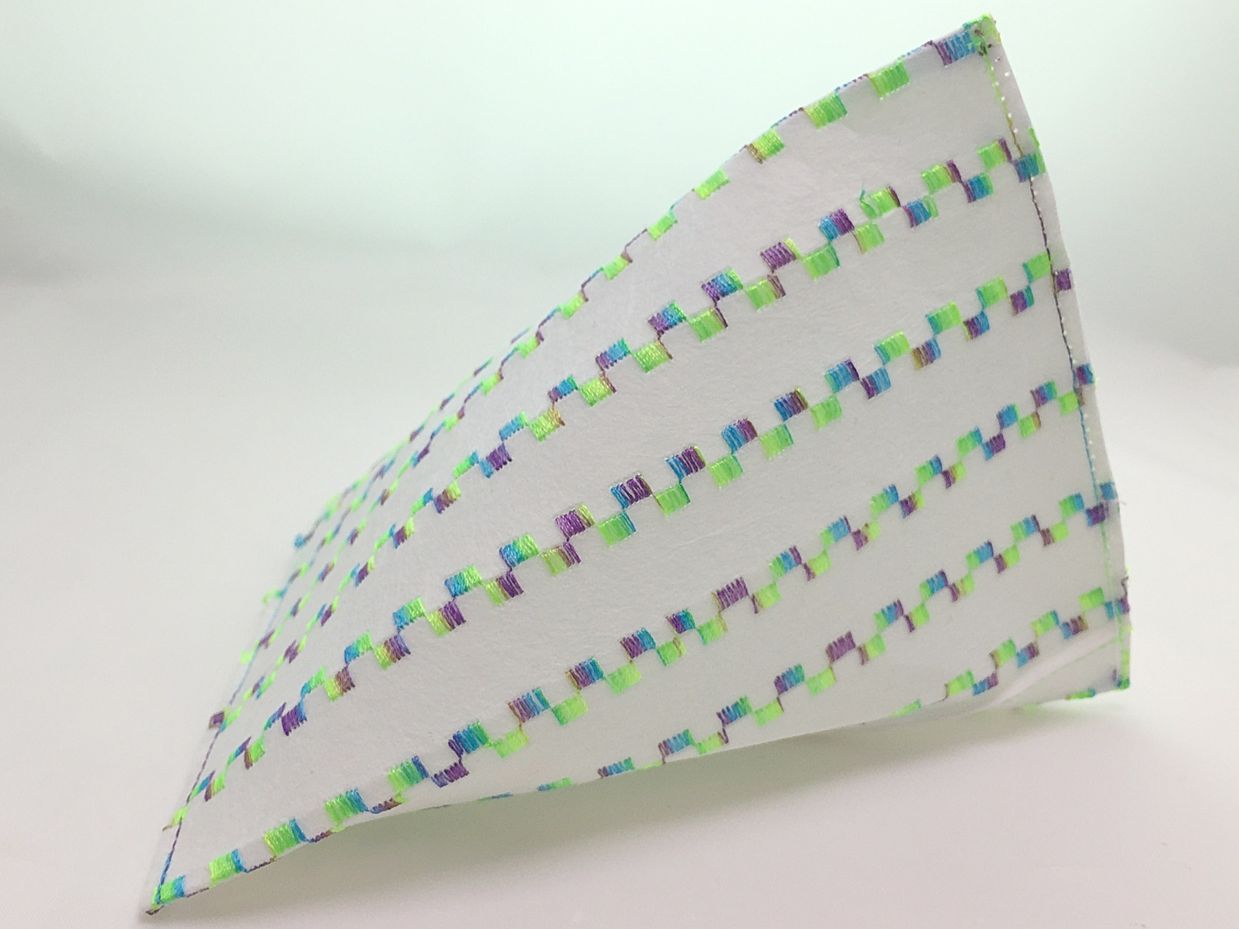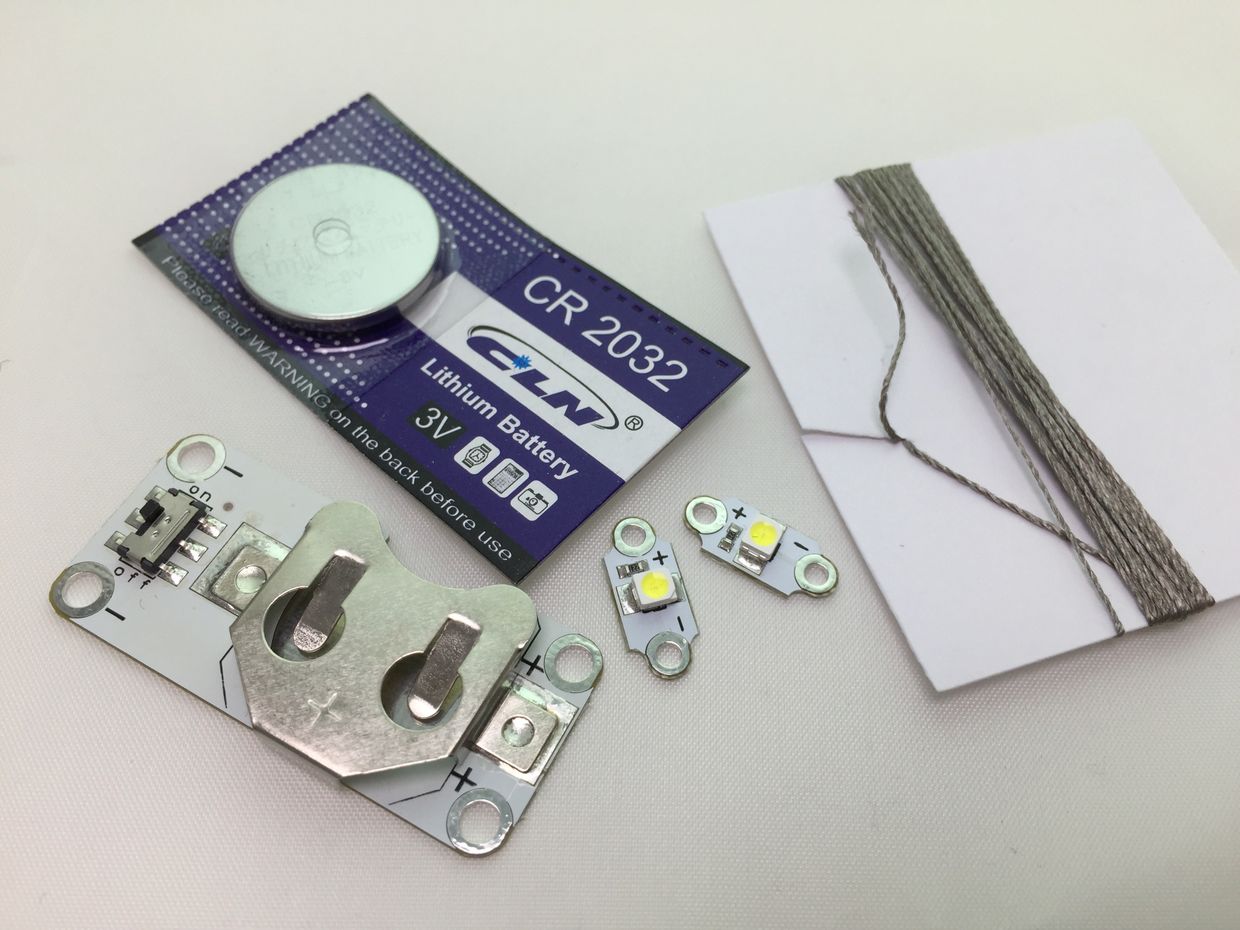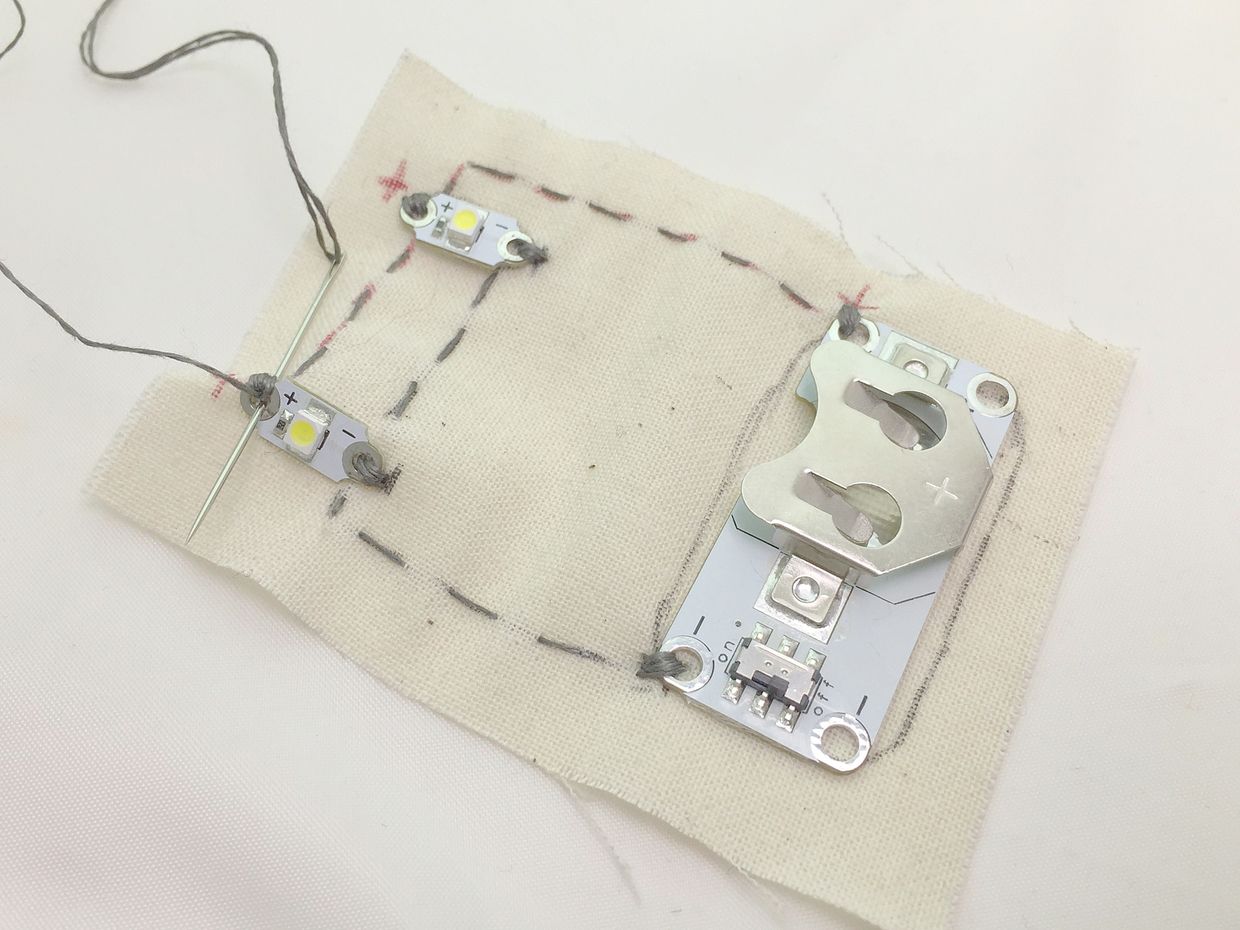 Decorative Fabric Light Instructions
Make a decorative light feature made of fabric!
The light is suitable to replace a candle or nightlight. It is powered by a small watch battery and is made using e-textiles which are electronic components specially designed for use with textiles fabrics. The light in the photo uses a green LED but any colour can be used.
There are no wires or any soldering to be done and you just sew the components together!
The instructions tell you how to make the light and include photo instructions and trouble shooting tips. The instructions are in PDF format. They include a pattern template that can be printed out and used to cut fabrics out with.
The light can be made by hand or by machine. The instructions show you how to make 2 sizes of light, either 8cm x 11cm or 15cm x 11cm.
To see more images and information about the light visit
http://goo.gl/MKsH8e
You can buy the e-textiles components from
www.julieboyd.co.uk
(approximate cost of e-textiles components is £6 plus p&p)
File is for personal use & can't be reproduced or sold commercially. ©Julie Boyd 2015
You'll get a 55.2MB .PDF file.
More products from Julie Boyd