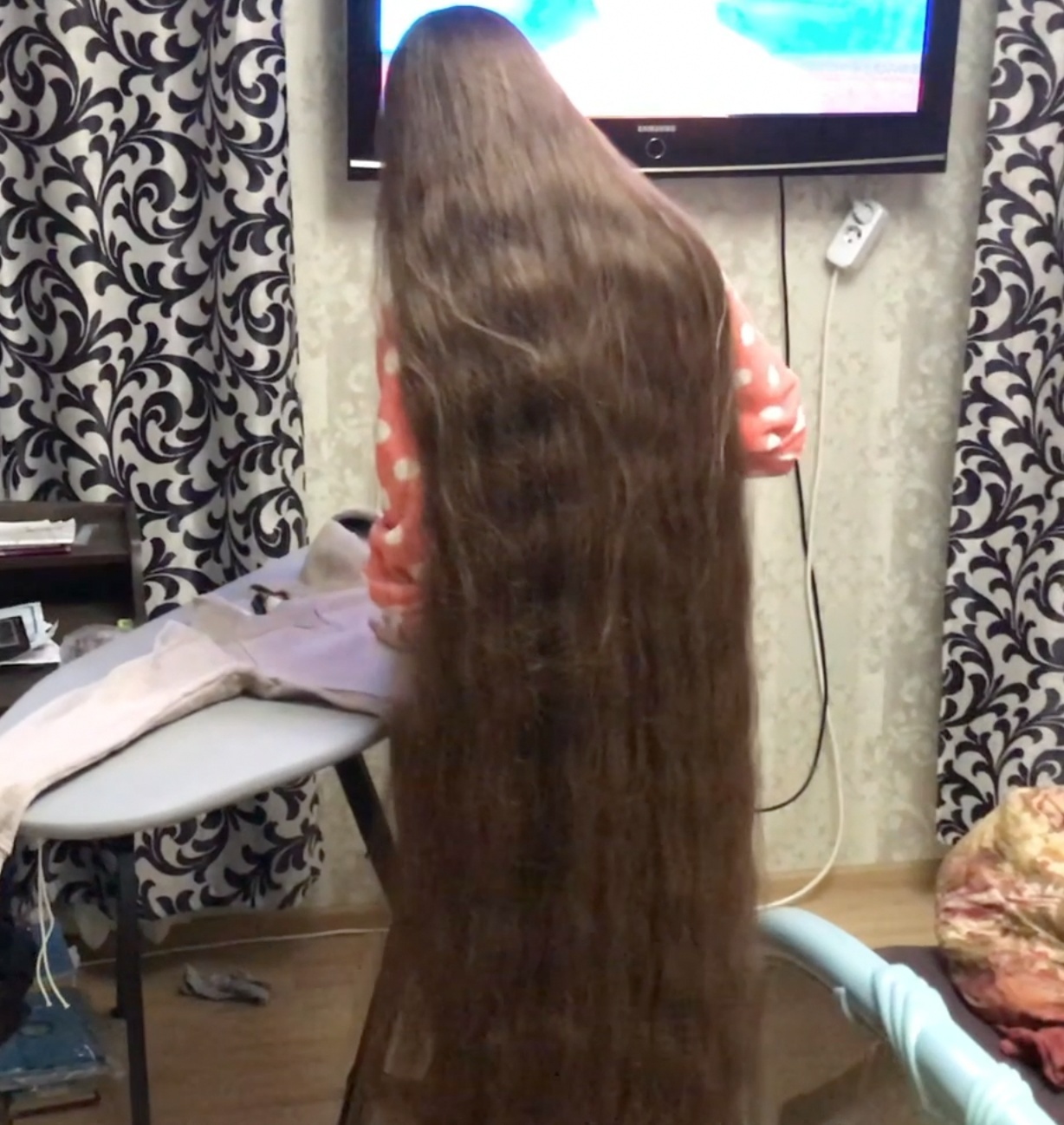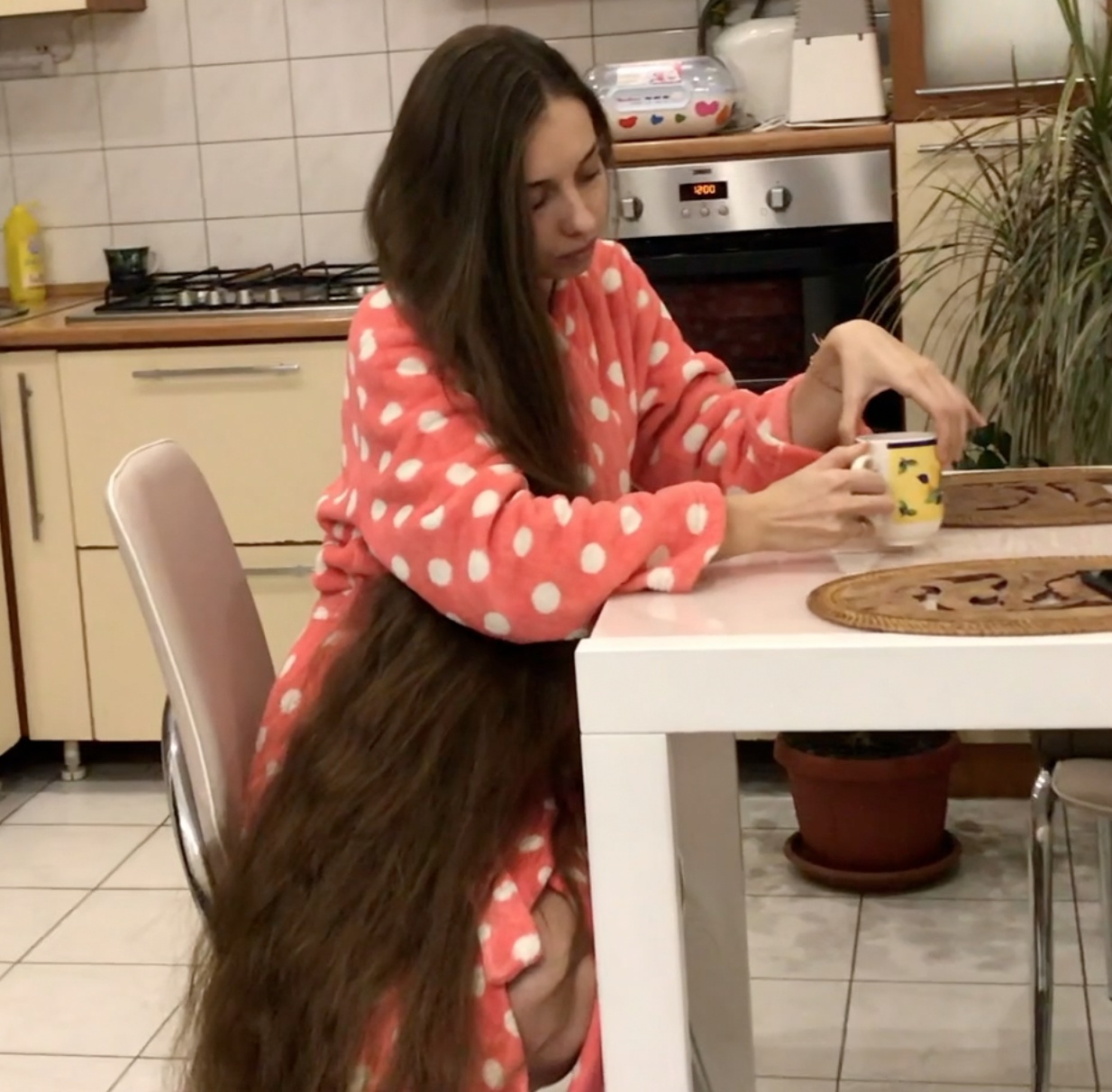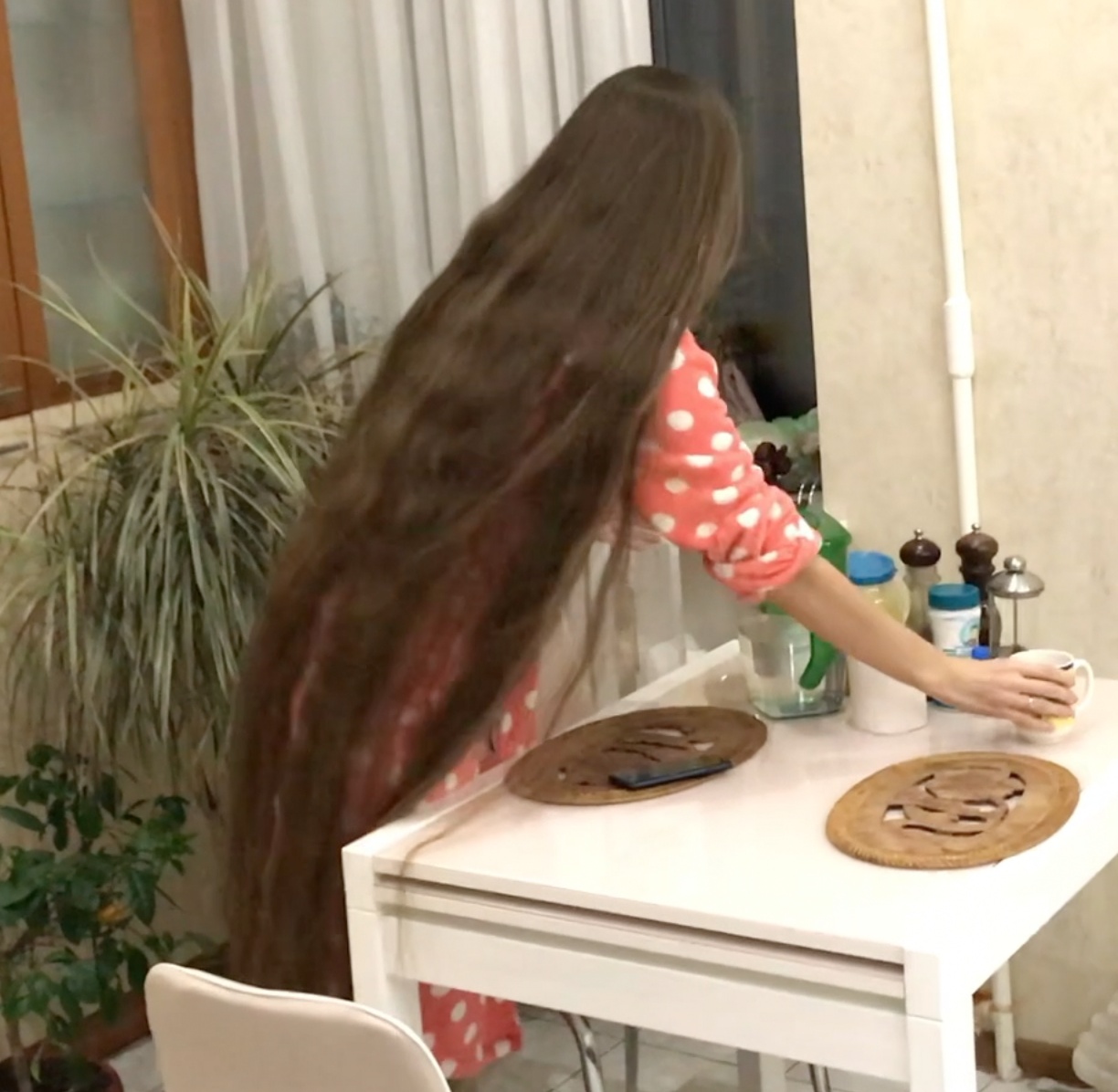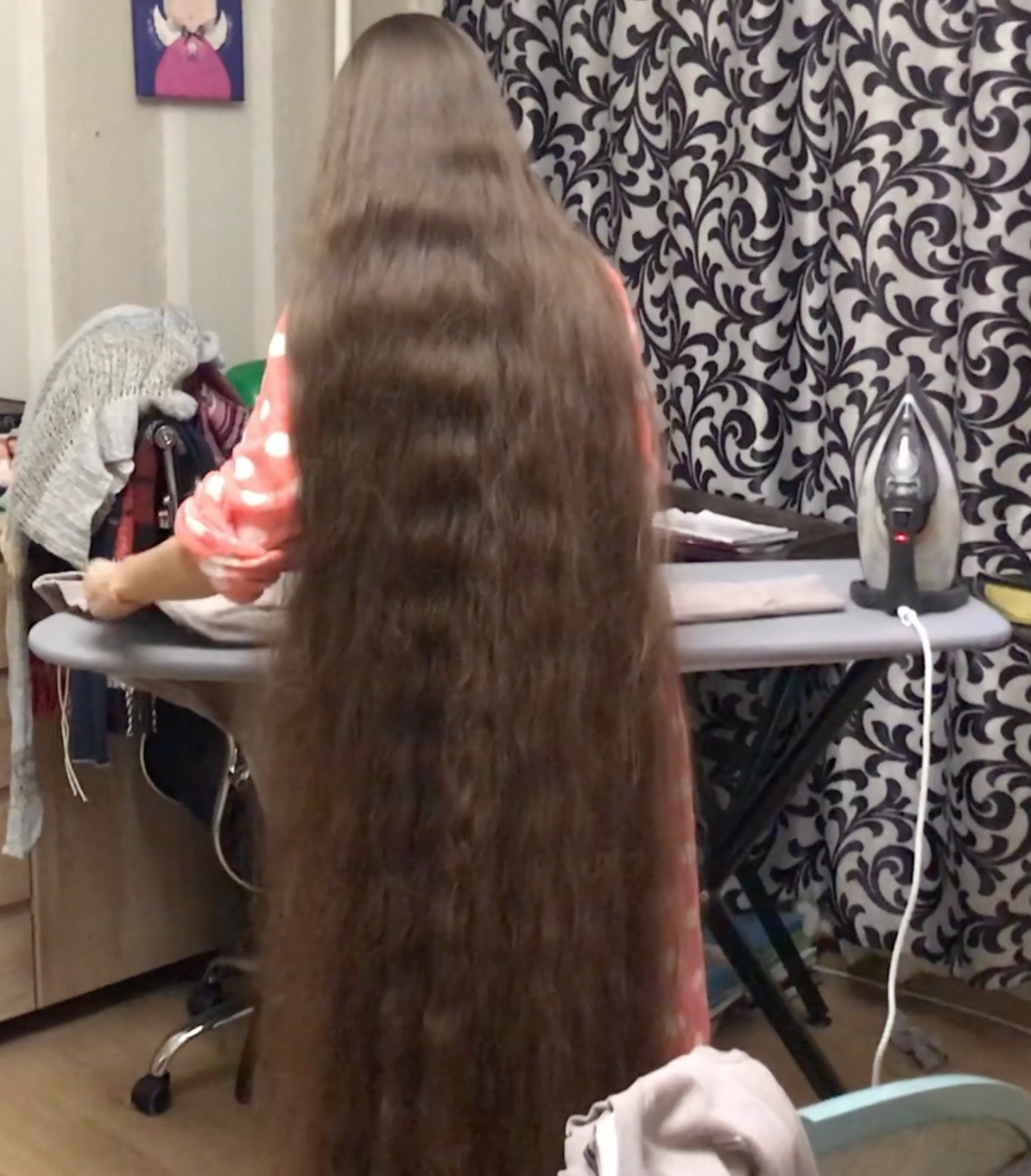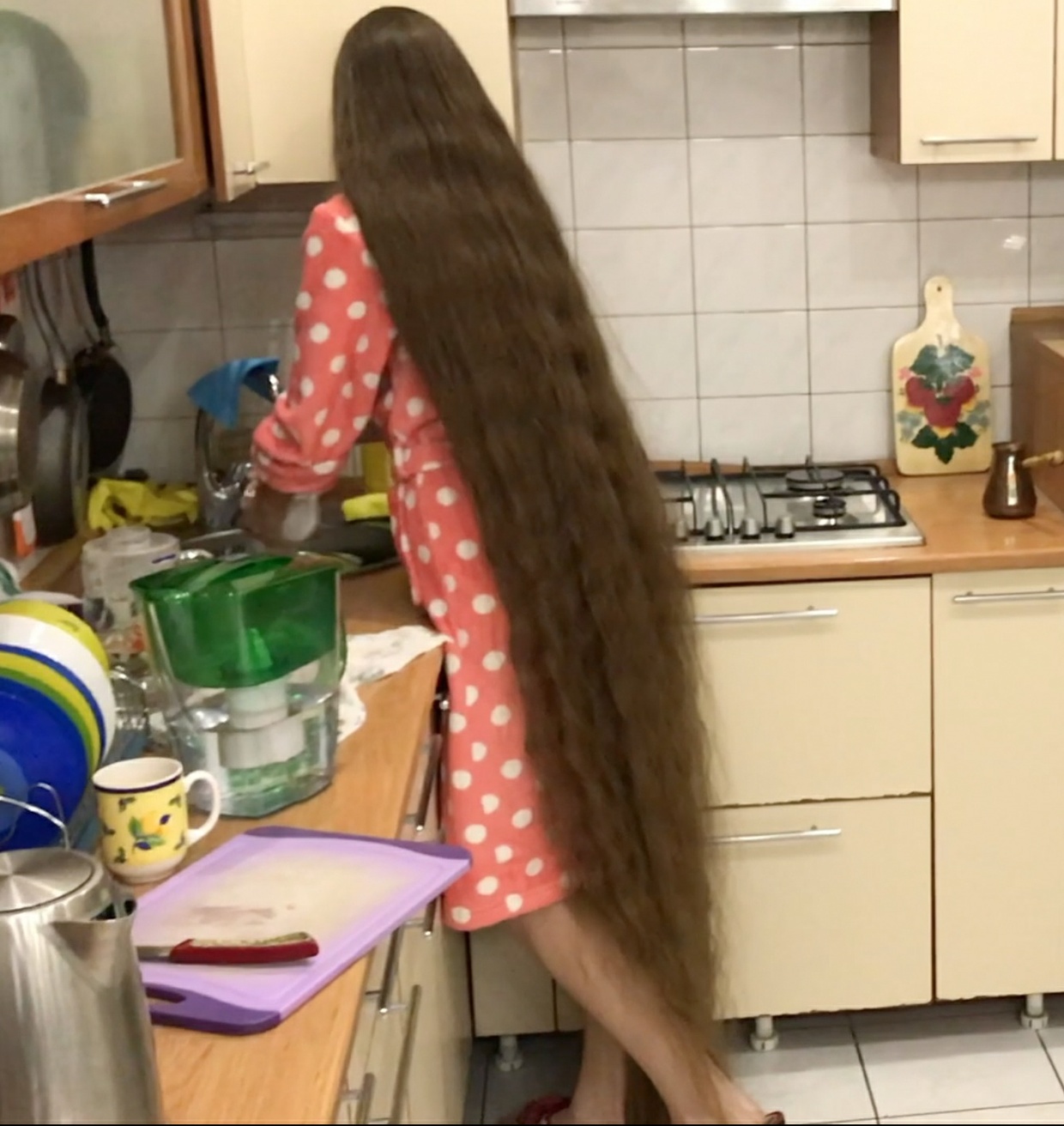 VIDEO - Rapunzel at home
Preview: 
https://www.youtube.com/watch?v=92KfuFOVOzI
Many people think about Alena when they think about RealRapunzels.
She is one of our best and most puplar models. 
We are creating a lot of videos with her, doing our best in creating different videos each time, for maximum variaton and customer satisfaction.
It is 100% certain that she can do a lot of different things with her hair, as it is super thick (thicker than you thing), super heavy and extremely long.
She is often reffered to as "Rapunzel" when children see her, and when she is out walking publicly, everyone is looking at her, and it seems like some people have a really hard time, trying to get their eyes off of her.
Her floor length hair and natural beauty is absolutely incredible and it is a very rare match. She could veyr easily be a model for a non-hair model company as well, having a very beautiful face and body.
Many people have requested a video where she is at home, doing daily tasks, having her hair loose, seeing how it moves, how she gets it out of the way and how it really is to have such incredibly long hair.
In this video, she is in her home drinking some morning tea, chatting on her phone, doing some kitchen work/dish washing, cloth ironing and much more!
This is a one of a kind video, which is a more personal, "get-to-know" her video.
This video also shows the full length of her hair several times.
This video is over 10 minutes in length.
If you buy this video within the first 24 hours, you will get a discount of 20%!
Discount code: discount
You'll get a 1.4GB .MP4 file.
More products from RealRapunzels