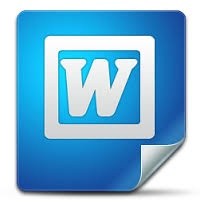 Managing Organizational Change
Change is part of our personal and professional lives. Change can be stressful, enlightening, dramatic or transformational depending upon the circumstances. Think about a circumstance or experience that you have known in professional life that involved change and was particularly memorable. The required reading in the textbook this week describes these change experiences as stories. Reflect on your change experience and draw upon the course materials to objectively describe the circumstances and lessons by answering the following questions:

•What was the change story and what made this change experience memorable?
•Of the change lessons outlined in the Managing Organizational Change textbook, which of these lessons were present in your story? Which ones were absent?
•Of the change lessons that you experienced, were any of them useful for facing future changes in which you were or might be involved? If so, when did you realize that the lessons were transferable? if that did not occur for you, why were the lessons not transferable for you?
To complete this assignment, citation of a minimum of three (3) scholarly references other than the course textbook is required.
You'll get 1 file (17.0KB)
More products from ELITE OFFICE